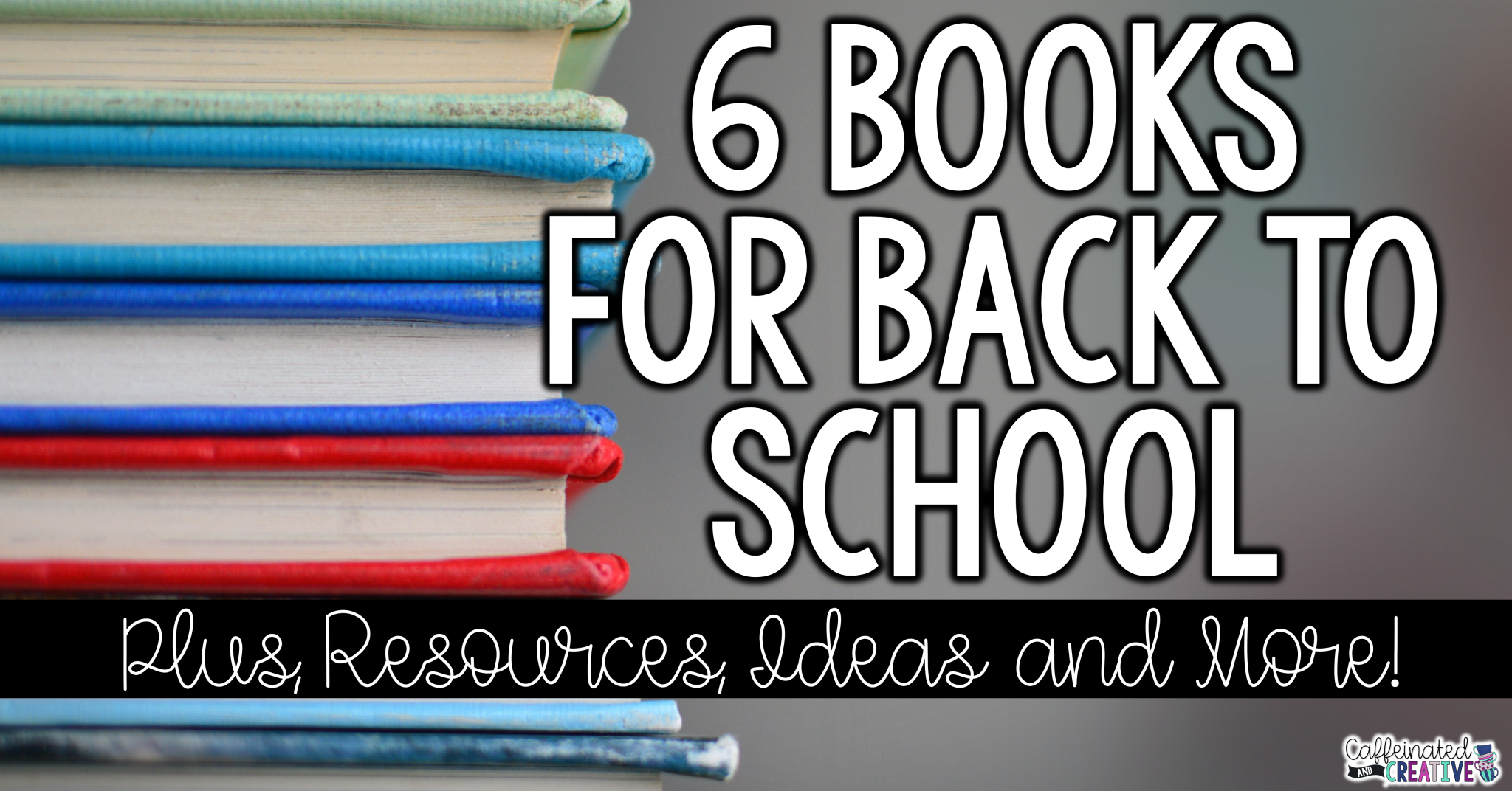 Disclosure: Links to the books mentioned in this post are Amazon affiliate links, meaning if you make a purchase on Amazon after clicking on a link/photo, I get a reimbursement.
The first few days and weeks of the school year are filled with rules, procedures, schedules, more rules and a lot of "hanatizer". At the elementary age it is good idea to spend a good chunk of time on all this, as well as letting your students how you imagine your classroom to be. While going over rules and procedures is uber important those first few weeks, letting your kiddos know what type of "atmosphere" you want in the classroom is also crucial.
Do you want the kids to feel comfortable talking to you, but also want to make it clear you aren't the tattle police? How about dealing with bullying? How you envision your classroom is a good indicator of what lessons you may want to do those first few weeks.
One of the fun things about being a teacher is your creativity! Use it! Pick up a book. Any children's book. Chances are, your creative mind can conjure up a lesson to go along with that book. Yes, kids LOVE to hear rules and procedures as much as you love hearing "Tutti Ta" over and over….and over again, but switch it up and include FUN into those first week lessons. By fun I mean BOOKS!
Over the course of teaching, I have come to love many different books to read the first few weeks. These 6 children's books for the first week of school are great because they can be tailored for any grade and have a variety of lessons to be learned.
6 Children's Books for Back to School
Today I Feel Silly & Other Moods That Make My Day by Jamie Lee Curtis
After surviving the torment of Michael Myers in Halloween, but before swapping bodies with Lindsey Lohan, Jamie Lee Curtis wrote a few children's books including this delightful look into a child's mind. This a great book to include in a lesson about emotions. We look into a young girl's days and see how her emotions change from silly, to mad, to cranky, and more. This cute book is super realistic enough for kids to find a connection to the main character. Friends sleeping over, parent's working late, diarrhea? How much more realistic can you get?! Use this book to discuss all the emotions everyone experiences, and how to effectively deal with those not so great ones.
The Dot by Peter H. Reynolds.  
I honestly don't remember how I first came across this short and simple book, but I am so glad that I did! This is an amazing story, told mostly with artwork, about how a teacher encourages a student to get past the "I can't" mentality and be creative.
The Dot
is a great book as it has a variety of lessons! Many times as a teacher you hear those words, "I can't". I can't draw. I can't write. I can't spell. Teaching a child that THEY CAN is one of the greatest things a teacher can do.
The Dot can be used to help your kiddos find their creative side. Depending on the grade level, this can be a great first week art and/or writing activity. This will take little prep! To see your kids creativity, simply draw a small dot or squiggle on a piece of paper. Tell them to turn into something else. Add some crayons, colored pencils, etc. and watch what a little dot or squiggle can turn into.
If your students are writing, include writing paper to see what stories they can come up with to pair with their drawing! If you are looking for even more no prep ways to use this book, check out my FREEBIE! This comes with everything you need to get you started with this book.
 Click here to download  this freebie! Find Your Creativity Writing and Art Pack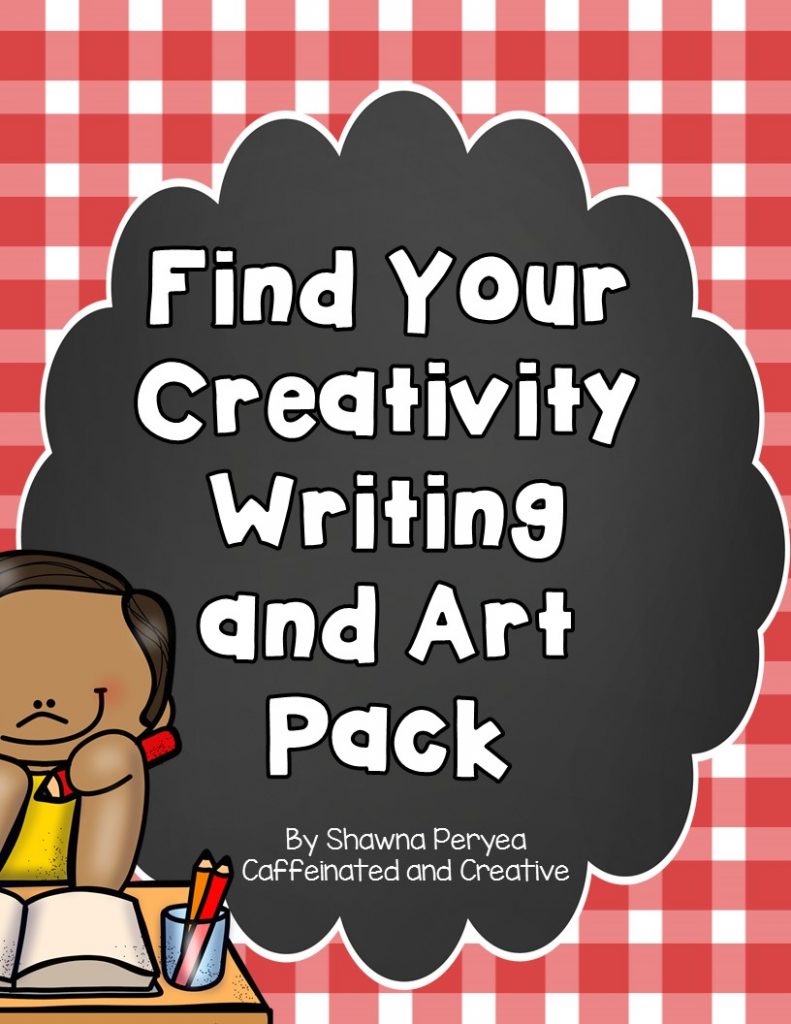 Mrs. McBloom, Clean Up Your Classroom by Kelly DiPucchio
There are two types of teachers. Those who don't care to waste precious time cleaning and organizing, and then those who make color coordinating charts for all the books in their classroom library. I am the latter, so this book was right up my alley. I like everything to be clean and organized and this funny book takes a peek into a classroom, where it's quite the opposite. Mrs. McBloom is set to retire after forty-five years of teaching. Despite trees growing in the room, old lunchboxes strewn around and books stacked to the ceiling, Mrs. McBloom still has yet to check off "clean classroom" off her to do list….along with taking a fancy schmancy cruise.
Mrs. McBloom, Clean Up Your Classroom is perfect for the neat freak teacher who wants their students to take care of the classroom. I always explain that a classroom is like a second home, because in truth, you are there sometimes more than your own home! That being said, it should be treated as such. I like to read this book and then go over clean up procedures.
Over the years I have tried multiple ways to get students to clean the classroom. Eventually I came up with the Quick and Quiet Clean Up. I then combined it with Trash Lottery which is a great way to get the room cleans up lickety split! The rules are simple: set a timer (a digital one on a Smartboard or Mimio works very well). I normally set it for five minutes. The object of the game is to clean the room…and I mean CLEAN the room. This means pencils picked up, trash picked up, desks cleaned off, chairs stacked, etc. The rules are this….no talking!
Before I set the timer, I mentally pick out one piece of trash/item/etc. on the floor. I then casually watch it from the corner of my eye. If the student who picks it up doesn't talk the whole time, they get a prize, or a coupon from my  FREE Trash Lottery Pack for a bigger prize! I always make it so that after the clean up, they all had to either be sitting in the front of the room with their backpacks on, or lined up ready to go! This makes dismissal A BREEZE!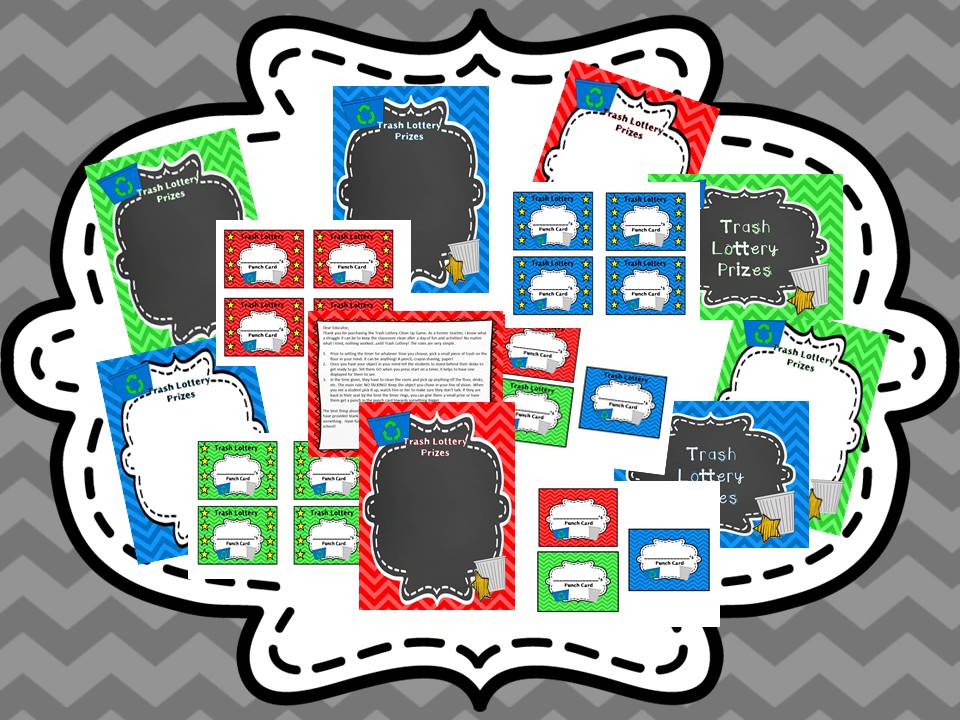 Thank You, Mr. Falker by Patricia Polacco
For older students, any of Patricia Polacco's books are an amazing way to teach a lot of lessons. Her books are so brilliant at taking a hard to touch on subject, and making it easier for kids to grasp. I do think that the majority of her books are for older children, but you can be the judge. Thank You, Mr. Falker is the true story of how Patricia (Trisha) Palacco was once a young girl dealing with dyslexia. Her teacher encouraged her to keep reading, and motivated her to not let her disability discourage her.
 Thank You Mr. Falker is a great book to read to your students that first week of school to show that you care for them. I then like to do an activity where the kids write what they want in a teacher and what they want to learn. You would be surprised at some of the things you read. It just goes to show you that a teacher can make a difference!
Imogene's Antlers by David Small
I know what you're thinking, how on Earth is this book great for the first week of school!? I will tell you why, because it let students know more about ME. Despite the fact that this book was written before I was born, I loved this book as a kid. I like to read it to my kids to share what was my favorite book as a kid. It encourages them to find their favorite book and lets them know more about YOU!
Chrysanthemum by Kevin Henkes
Ah, Chrysanthemum. This book is pretty much one of the holy grail books for teachers of primary grades. While I STILL stumble over saying Mrs. Twinkle's first name, this book has become one of my favorites! Chrysanthemum is just starting school and is happy as can be. This all changes on the first day when a meanie begins to make fun on Chrysanthemum's name. We then see Chrysanthemum struggle to keep her head up high. I cannot even begin to explain how many lessons this book contains.
The biggest lesson is how much words can affect someone. Before reading this book, I give each student a paper heart and have them write their name on it. Throughout the story we discuss how Chrysanthemum is feeling. When she feels sad, I have the kids wrinkle or fold the heart a little. When she is happy, I have them flatten the heart back out. After we finish reading, I tell the students to try and flatten the heart completely and get rid of all the wrinkles. We then discuss how that even though apologies may be said, and happy times are more frequent, that the wrinkles never completely fade. Just like words of a bully.
Chrysanthemum is a book that helps students know that what they say can truly affect another person. After talking about using kind words, a compliment flower is made. The kids write their name or draw a picture in the middle of the flower. Then they write compliments on each other's petals. This is not only a great lesson on kindness, but a great way to incorporate learning about adjectives.
In the book Chrysanthemum fills her pockets with possessions that make her feel confident and happy. Have the kids draw their own possessions that make them happy.
Another great way to have kids get in touch with their feelings is to have them write! Writing about what makes them "wilt" and what makes their heart happy is a lesson they will love and also will allow YOU to get to know them even better.
Everything you have seen for Chrysanthemum is available in my Chrysanthemum Mini Unit which also includes no prep math and language arts pages.
Happy Teaching!