I am linking up again with Doodlebugs Teaching for another Five for Friday!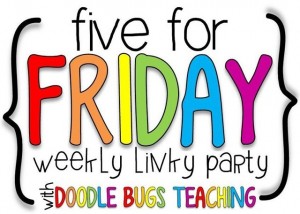 This week has flown by! I haven't blogged for awhile because I honestly wanted to focus on my store. This week…that all changed.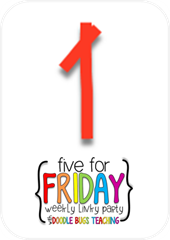 I have rebranded my store and blog! I wasn't really loving the old look at all and felt like it wasn't "me" I came across both the background and the avatar in the header and was in love. With some help from my friend Jennifer from Jennuine Teaching, I customized the avatar a bit more and fiddled around with everything else. Hours of pouring over HTML, CSS and Photoshop, I finally have a new look that I am so far loving!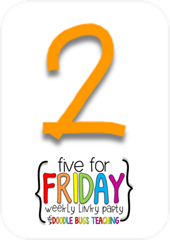 Did someone say wasabi? I am learning to become a planner/notebook addict. I have always had an obsession with notebooks and actually love lists. I started buying WASHI…not wasabi, tape and love it!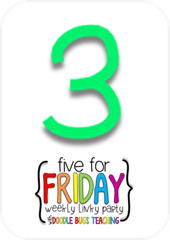 I blame Jennifer for a lot of my new obsessions. Along with washi tape and planners, I started making my own stickers for said planners. I really am debating whether or not to one day get an Erin Condren planner, because like I said, I have always loved notebooks and making lists. The obsession is real. Anywho, back to the stickers. I have been using clip art found on TPT and the web for my personal use. I had some people say I should make some for Etsy so I might start dabbling in that as well. I have already gotten the go ahead from one designer to use her stuff with no strings so I'm super happy about that.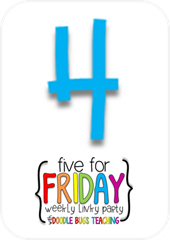 I have been honestly up and down with the feedback I've received on items. I absolutely hate when buyers leave either no feeback, or leave nothing to go off of. I received a lower rating on one product and was upset it brought down my overall rating. 🙁 I was happy though to see this feedback on my latest product.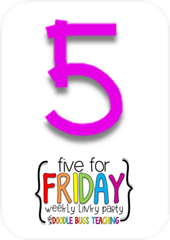 Since my last blog post I have been working on increasing my blog numbers and overall followers in social media. I know that being neglegent to this blog didn't help. I am working on finding a balance between this blog, my lifestyle blog, making TPT products…as well as creating sticker, knitting, reading, sleeping ha. I have too many hobbies. I have made SEVERAL new products for the store since my time way. So check them out! 🙂 Teachers Pay Teachers