Hello dears! I am linking up again with Doodlebugs Teaching for another Five for Friday! This week seriously has flown by, I have no clue why/how, but I still feel the "teacher tired" even though I work from home now. I had a creative overflow this week and basically wanted to create everything. 

1. Last month my great grandma passed away at the age of 100. She lived an awesome life with 2 kids, 7 grandchildren and 14 great grand children. One thing I inherited from her is a love of knitting. I started knitting about 10 years ago. One summer I was so bored that I taught myself to knit by watching Youtube videos. I am still not a pro and have lots to learn, but have come a long way to only making things with large holes that quickly got thrown away. This week I finally broke out some circle looms I had bought years ago and never used. I was surprised how fun and easy it is! I already made 2 adult sized hats, a cat/baby/doll hat….and some flowers. As you can tell, I don't have  a kid so my furbabies are my models.
2. I have been working on a fall unit for some time now, and getting distracted every day with other things ha. While working on it, I wanted to make a Scarecrow craftivitiy. This craftivity includes 7 writing pages,and over 20 pages of templates for a scarecrow.Check it out! 
3. This year has been a little rough to be perfectly honest. I have had 3 people pass away. One of those people was a close family friend who was like a second grandpa to my sisters and I. When I was younger I spent a lot of time at both my real grandparents house as well as our family friends. Both the men had wood workshops and I loved going in there. I have always loved going to Home Depot and smelling wood. Seeing how something so simple as a piece of wood can create a masterpiece is so amazing. I found a file online and created a sign to pay homage to my state. I quickly received compliments and was urged to sell them. I am going to make my own files and work on creating signs while also making TPT products.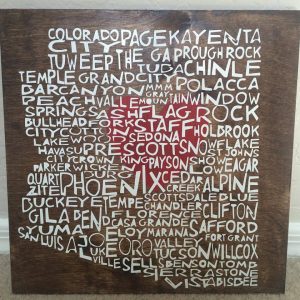 4. With all the crafting I've been doing my craft room/office was quickly becoming a disaster area. I spent hours this week working on organizing my room. With so many crafting things going on, I was becoming frustrated when I couldn't find what I needed. Next week I will be posting a tour of my craft room, so stay tuned!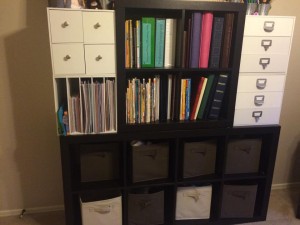 5. This happened…September I mean. This year has been going by SOOOOO quick. I know it's cliche to say that but, man this year seriously has gone by. I feel like I am the only one in the world who doesn't like Pumpkin Spice Lattes. It's like pina coladas… everyone likes them but, to me it's like drinking a candle. No thanks ha. Maybe I need to give it another chance.