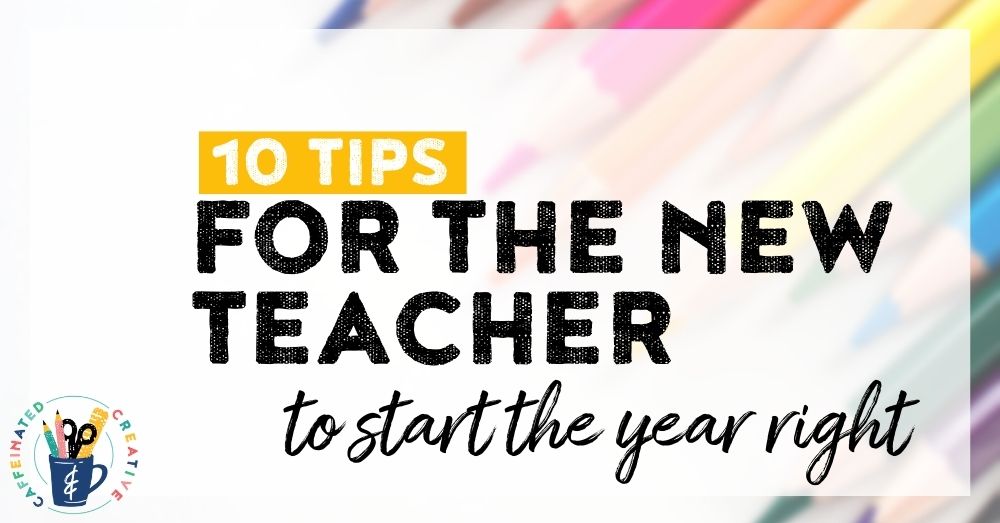 Being a first-year teacher is exciting, overwhelming, and everything else you can think of. Here are 10 tips new teachers can use! These can even be for the student teacher who wants to get a head start.
Before you apply to places, figure out your priorities of where you want to teach. The worst thing you could do to yourself is to apply somewhere without knowing anything about the school. Decide what's most important: location, population, pay scale, benefits, parent support, etc. Start there and that will help you decide what school is best for you. Great Schools is a good place to find more information about schools. Teachers, staff, and parents can review and rate schools on this site.
2. Make a notebook or binder to store things in. It seems so tedious to do so but this really helped me organize things. I have a few notebooks now. It can be a place to store resumes, lesson plans, newsletters, ideas, handouts, standards, etc. If you have these key documents in one place it will be easy to locate and you are more likely to refer to it if its easily accessible.
3. Tap into your resources. Mentor teachers, friends, family, whoever are the best resources to get ideas, decide where you want to teach, and also keep you sane your first year.
4. Observe as many schools as possible and don't stick to a concise location. During college, I observed classrooms in about 4 different districts. This gave me a wide spectrum of experiences and helped me decide where to teach. I also tried to take a camera with me to take pictures of any cool ideas. Also, carry your idea notebook!
5. Ask questions! If you need help your first day, week, year, ask for it. It does not make you needy, it makes you more informed. I can guarantee I will be asking how to use the copy machine forever and I feel no shame.
6. Once you get your teacher books and a schedule, map out the year. Curriculum maps are a requirement at some schools and even if they are not I find that they are very beneficial. For my reading map, for example, I wrote down the story for the week, objectives, standards, vocab, spelling words, etc. When I do my lesson plans that have to be turned in weekly, it's much easier to just copy and paste.
7. Get to know the staff in its entirety. You never know when you will need to help write an IEP, have vomit picked up or need help hanging boards.
8. Keep hobbies intact. It may be hard at first to find time to even think but, if you make school your entire life, it gets very stressful, very easily. Remember your friends and family and make time for them.
9. To keep things organized buy tons of sticky notes, notepads, etc. Target always has awesome magnetic notepads for a buck! Stick to schedules if you can. I have learned that even if the school lacks organization, you don't have to also.
10. Have fun! That is the one tip I can't stress enough. There will be days when you are downing aspirin or debating having a good cry, but the kids are there for a reason. They look up to you and can always make you feel young at heart.
If you are looking for more tips and ideas on how to organize your classroom make sure to read my blog post Organization in the Classroom