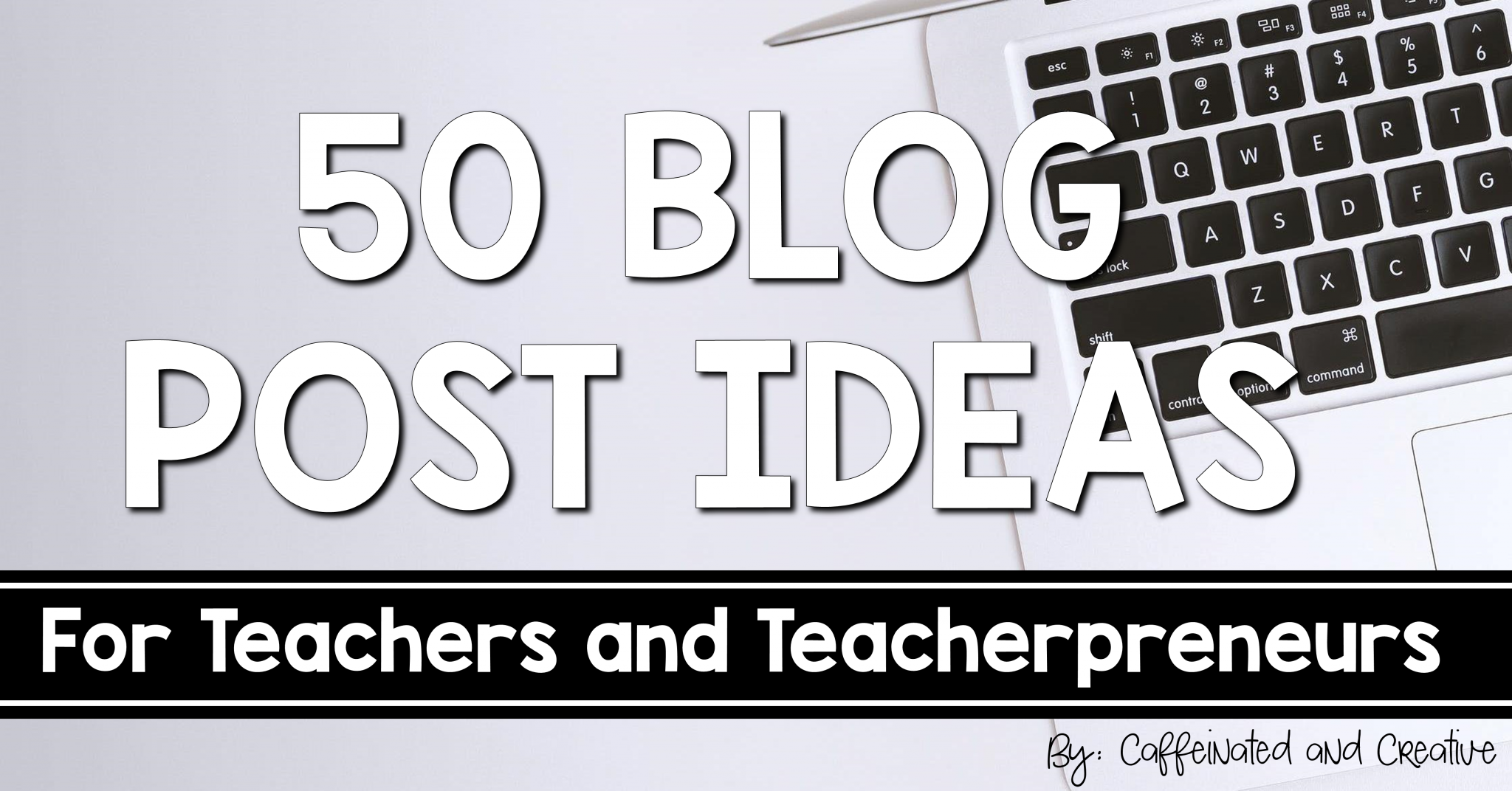 So often I see so many teacher bloggers struggling to think of things to write about. The thing is, the ideas are endless, but it takes dedication to actually sit and start writing said ideas. Think those times when a student has come up to you during writing time saying, "I don't know what to write about." What do you tell them? Think about that scenario and then switch roles in your head. If you were a student and you had no clue what to write about, what would you HOPE someone would tell you to write about. Write what you want! If you are still stuck here are 50 blog post ideas for teachers.
Icebreaker Ideas for the New Year

What to not say to a teacher.

Advice for new teachers

How to deal with parents

Ideas for meet the teacher/open house

Bulletin board tips

How you do guided reading.

Methods in math.

How to integrate art into lessons.

What children's books are great for certain lessons.

Where to find great resources.

How you manage your classroom.

Organization tips.

Social studies lesson ideas

Science lesson ideas.

How to deal with co-workers.

How to manage kids with behavior issues.

Tips for helping the gifted student.

How to promote kindness in the classroom.

How do you lesson plan?

Apps/sites for teachers.

Teacher stress.

How to have a bully free classroom.

Tips for conferences.

Ideas for certain holidays.

Common core thoughts.

How to promote a love of reading.

Methods for teaching writing.

How to teach certain math concepts.

Interview tips for new teachers.

Teacher essentials.

Ideas for teacher appreciation.

Parent communication ideas.

What to do on a rainy day.

Seasonal activities/lessons/etc.

How to eat healthy as teacher.

How to not end up taking work home.

Teaching in low income areas.

How to get through testing season.

How to organize files, digital and hard copies.

How to teach students manners.

How to remind students of important things.

Field trip ideas.

Alternative seating ideas and experiences.

Games for the engaged learning.

Teaching with technology.

Teaching: then and now.

Best teacher clothing.

How to improve reading comprehension.

End of the year ideas.