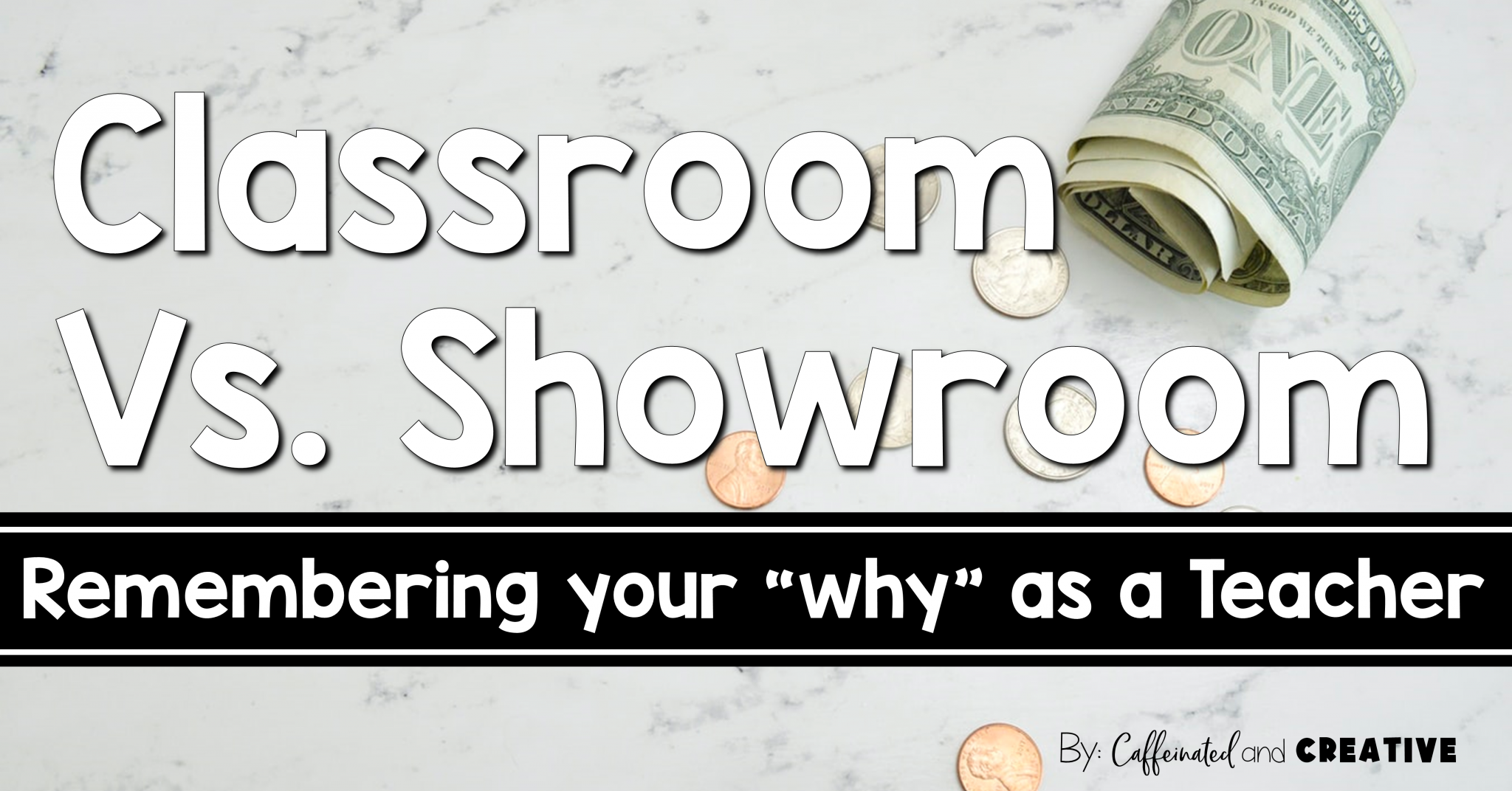 In the era of the pandemic, there are many trends that have taken shape. Some good. Some not so good. Banana bread? Good, despite the unhealthiness. Laundry stripping? I have yet to actually do this correctly but, it's a new trend that is supposedly satisfying.
Being so positive on social media and looking forward to going back? No. Toxic positivity is a trend that sadly isn't new, but more prevalent.
The pandemic really puts things into perspective and I have noticed something disconcerting. The same people who constantly post about being positive, looking forward to decorating their classrooms, getting excited about seating arrangements are usually the same people that either:
A. Sell resources and use their classroom as a showroom.
B. Work in a school where class sizes are small and better funded.
C. Are first-year teachers or didn't teach during the start of the pandemic.
Look I am not even going to try and understand how teachers are feeling. I don't have kids of my own and understand that some people are just not going to care. It's more important that they have a perfectly matched classroom theme with everything matching and Pinterest perfect. How do I know this? I used to be that type of teacher.
I Was That Teacher
Once upon a time, I was a new teacher. Fresh out of college with not a lot of experience and despite living on Ramen and Easy Mac for four years, I was broke. However, around this time was the start of the social media teacher world. Since being out of the classroom and seeing things change, I have changed my tune. When I first started teaching before the days of hashtags, secret Pinterest boards, and flexible seating, the blog world was already making new teachers such as myself envious of the classroom they could one day have.
I labeled all the things. Used binders to store master copies in sheet protectors.  Bought EVERY DANG ICE BIN I could find to use for my library and other organization. Had caddies and used binder rings for everything. I bought green carpet squares to look like grass and had a little picket fence. I would spend hours after school making bulletin boards. We would often have staff meetings in my room and the principals would use the room as a selling point to prospective parents or visiting corporate people (I worked at a charter school).
I spent every friggen paycheck and poured it back into the classroom. To make it look cute. To make sure everything fit into my garden theme (I seriously can't garden and very few plants live in my care). I took pictures because I did have a blog back then. The pictures are horrendous(see here for proof), but here is a big truth……
I did all of this for myself and my class and I wasn't making money with ads. TPT wasn't a big thing back then. I had no clue what blog monetization even was. I did it for the kids.   Now looking at some of these new teachers getting praise for doing things (and being called a great teacher) that I did once upon a time makes me wonder what their intention really is now that everything is documented.
Back then I didn't understand Photoshop, filters weren't a thing I had heard of yet, and I blogged to actually help teachers, not to sell.  I actually didn't start my TPT store until AFTER I left teaching.  Watching the social media world change how teachers teach makes me scared. Scared for those putting themselves at risk just because other teachers want to go back.  I don't know why some teachers are eager to go back and my thoughts are merely my opinion, but it's been weighing on my mind for a long time and needs to be said.
The classroom is not a showroom.
Again, don't know if this is the reason why some want to back, but I have seen "Teachergram" blow up in just a few short years. Teachers are getting paid big bucks for doing ads. They are gaining hundreds of thousands of followers because they sell cute stuff and take pictures in their classrooms.  And now teachers have redefined the word "side hustle". It's called a side hustle (TPT, ads, whatever) because it shouldn't take precedence over your class.
I am going to be completely honest. If  I was a teacher in this day and age of social media, I would be overwhelmed. Just scrolling through Instagram for even 1 minute is enough to make anyone feel the need to create a perfect classroom. And now there is also the addition of toxic positivity. Teachers who seem to think nothing is wrong and that their perfectly curated classroom will be immune to Covid 19.
I am scared for my mom. My friends who are still teaching. Because their voices while they matter, aren't enough. When even just some of the teaching population wants to go back, it is sending a message…that their health doesn't matter. More opposing voices is what actually needs to occur. More looking hard as to WHY you want to go back. Because no amount of Astrobrights, Flair Pens, labeled bins will save you or someone else from possibly getting Covid.