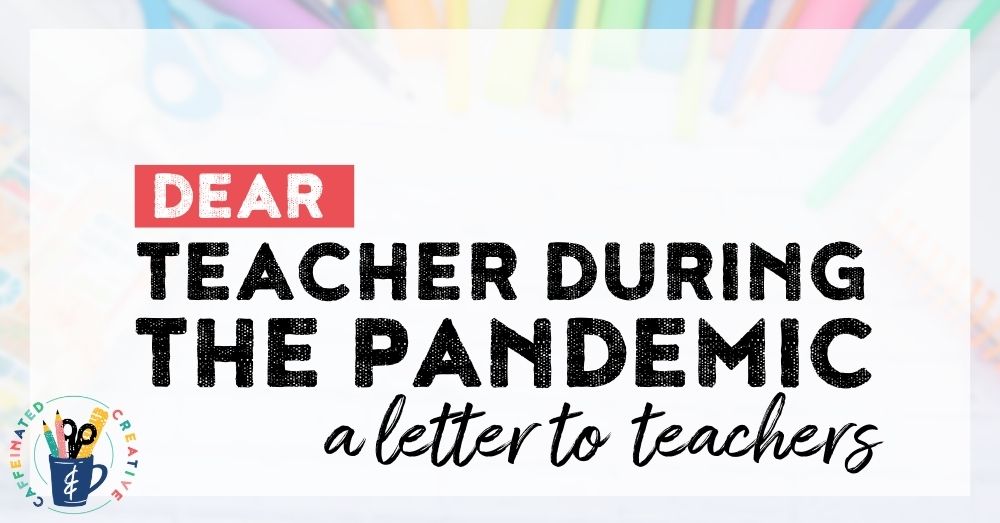 Letter to Teacher During A Pandemic
Dear Teacher,
For most of you, teaching has become a new territory. A pandemic has changed the game for teachers everywhere. It doesn't matter if you just began your career just a few months ago or have been in the classroom for 30 years.  These times of uncertainty have added in an unbelievable amount of new factors that pose many questions.
You may be worried about how you are going to teach your class when the majority don't have internet access. Perhaps you are overwhelmed with how your district is addressing things. You may be wondering if you will even get to see your students again this school year. All the while, you may have your own children to help.
On the flip side, you may be enjoying this time at home that allows you to teach in your pajamas. For this, you may be feeling guilty about actually liking this new norm.
It is probably a stressful time for you no matter how you are feeling.  Your feelings matter. And another thing…
You are doing enough.
You are not going to be able to become Google Classroom proficient in a day and if the administration is asking you to do so, I recommend making a case as to why that is not feasible. When everyone is asking so much of you in a short amount of time, the only sure thing is that you will be burnt out in an even shorter amount of time.
The best thing you can do is realize you are doing enough. You may see these perfectly curated home school classrooms and feel inadequate. Don't. You are doing your best just as we all are. If all you could grab from your classroom is anchor chart paper, that's enough.  If you are just working from what the district provided you with, that is enough.
Lockdown: The time I did my best
I want to share a quick little story about when I was student teaching. Towards the end of the day, my second-grade mentor teacher received a call and as someone who also worked with the district, she had to leave the classroom. I was baffled and went on with my lesson. Then the announcement came. We were in a real lockdown. This was back before school shootings sadly became the norm so student teachers were not taught with what to do. I was so stressed and overwhelmed with what to do that I thought this would surely be the end of my teaching career.
But then I remembered that it's about the kids. I turned off the lights and locked the door and we sat and did something incredible. We bonded. Those kids who were basically my experimental class talked to me about how they were feeling and then we did a quiet read aloud and took turns reading. It was a simple thing, but it mattered to those kids and made me feel like I did something right. I did my best.
You are doing your best too. Remember, you don't have to do it all and you don't have to do it perfectly.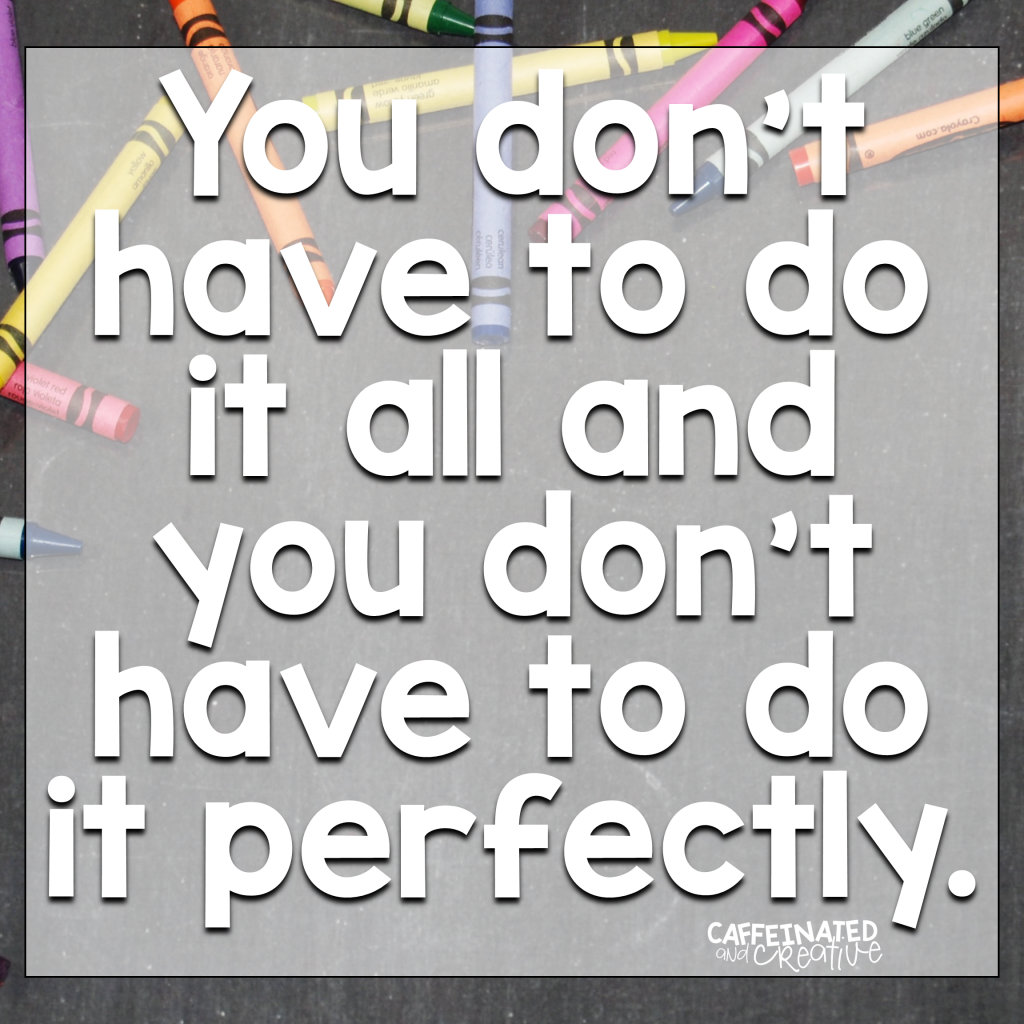 In these times know that you are NOT alone. You are doing the very best you can for your students and your own family and because of that, YOU should be what you take time to nurture every single day! Go on a walk. Take a bubble bath. Write letters to your students in the snail mail way. Clean your closets. Teach outside! I am writing this blog post on my back patio and I can tell you, fresh air does wonder! Whatever you need to do to take of yourself, do it! You can only grow your garden if you, the gardener are nurtured first.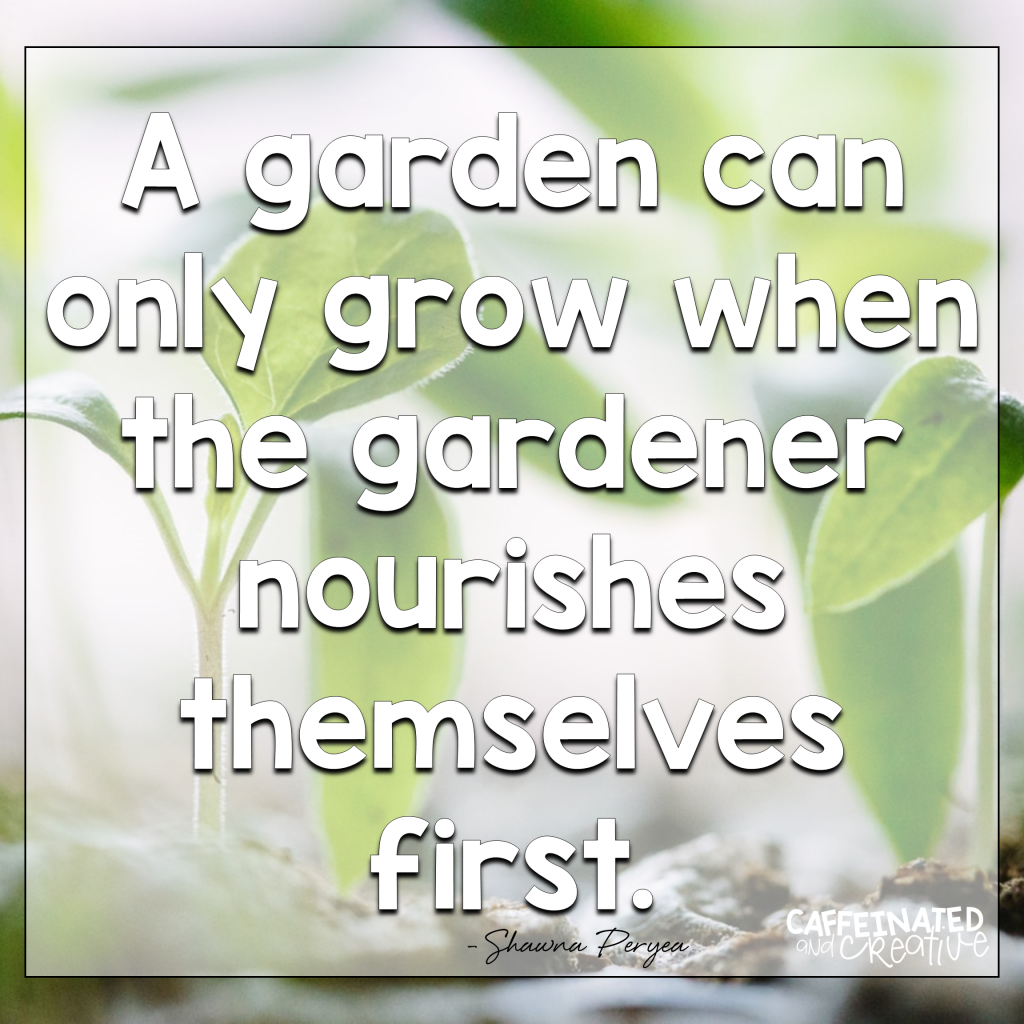 Be sure to grab my FREE letter template so you can send letters to your students!  Letter from the Teacher