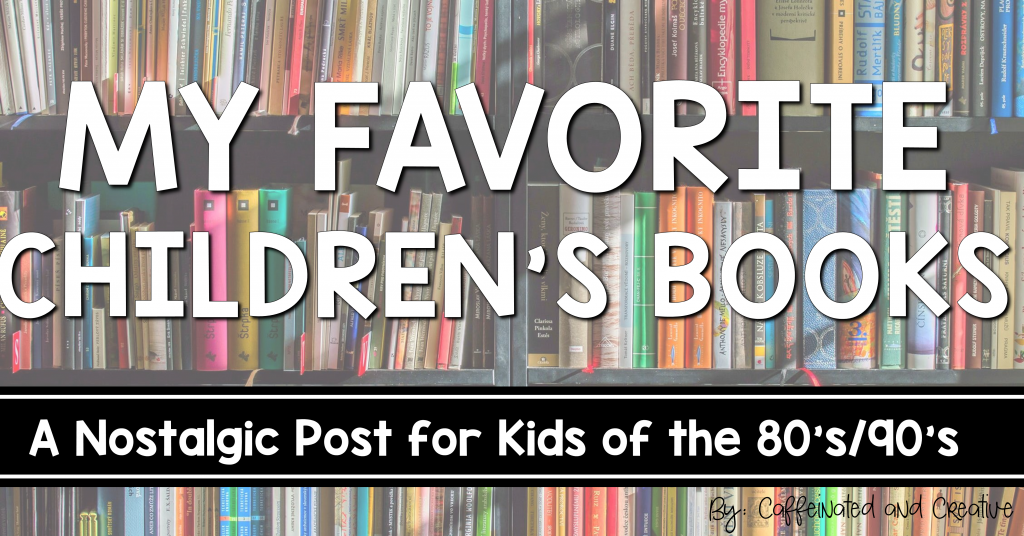 I apparently learned to read at the age of four. While I don't remember my first book exactly, I do remember reading my dads Uncle John's Bathroom Reader books…in the bathroom of course. To do this day I love books. I still remember that feeling when I got the Scholastic Book Flyer as a kid. When I was teaching, I was the first one to read them even before the kids!  While I now use e-books for the most part, I have boxes and boxes of children's books for any future kiddos. I got most of my books as a teacher, but have some from my own childhood that I can't wait to share with my kids. So here are my favorite children's books!
These are my top favorite books I read as kid/young teen.
The Witches
This book traumatized me as a kid but, it was so clever. I had a weird obsession with witches as a kid, so this was the perfect book for me.
Matilda
One of my favorite authors as a kid was Roald Dahl. I loved all his books, but Matilda was my absolute favorite. 
The Napping House
The pictures in this book are so cute and the blue overtones made it a really good bedtime book. 
Walk Two Moons
This was a great coming of age story that is brilliant and not covers touchy subjects in a clever manner. 
Baby-Sitters Club
Need I say more? If you were a girl growing up in the 90's you had to have come across at least one of these books. I have hundreds of them, along with Baby-Sitters Little Sister which were my first chapter books I read. I loved Karen!
The Boxcar Children
The tale of four orphaned children living in a boxcar sounds like a depressing Hallmark movie. They got to solve tons of mysteries though! I'm not going to lie…this made being an orphan sound cool. 
Wayside School Series
I was OBSESSED with these books. They are so funny and clever. I would read them to my class even. 
Scary Stories to Tell in the Dark
I can't even talk about this one without getting scared. Whoever wrote these has some serious issues and misconceptions of child entertainment.
Ramona Quimby Series
Before the weird movie adaption, I loved the Beverly Cleary books about a little girl with a tad too much energy.
Tales of a Fourth Grade Nothing, Superfudge, Fudge-a-Mania
OMG I loved these books and read them all the time. "Fudge" is a little boy who gets into crazy antics all the time much to his older brother's disappointment.
Amelia's Notebook
I TOTALLY blame my obsession with notebooks and doodling on these books. Amelia is a young girl, and through her clever drawings, we get a peak at her life. 
Berenstain Bears
I probably have more Berenstain Bears books than I should. I loved how every book had a lesson. I didn't know as a kid what those lessons were, but they are great teaching books.
Little Critter
Decades later, I still love these books. They are so cute and while I'm not sure what Little Critter is(I think a hedgehog…porcupine?), they are so sweet and also teach lessons. 
Shel Silverstein Books
I never got into poetry too much, but somehow loved these books. The humor behind them made poetry actually fun. 
American Girls
Ok, I admit my sisters and I were pretty spoiled. We each had an American doll…or three. I loved the books though. My favorite was Samantha. I have saved my old stuff for my future kids becuaand nicer than most of the furniture in my own house.
Harold and the Purple Crayon
The words are minimal, but this book packs a mighty, memorable punch! 
Imogene's Antlers
I have no clue why I loved this weird book so much. Basically a girl wakes up one day with antlers. I was a weird kid…
Each Peach Pear Plum
I loved this book, a cute and clever twist of nursery rhymes. 
The Face on the Milk Carton
I think this was my first big suspense book that actually was a page turner.
The Best Christmas Pageant Ever
I loved this book. It is a heartwarming story about some homeless kids who are the town misfits, but have a change of heart around Christmas. 
What was your favorite book as a kid?