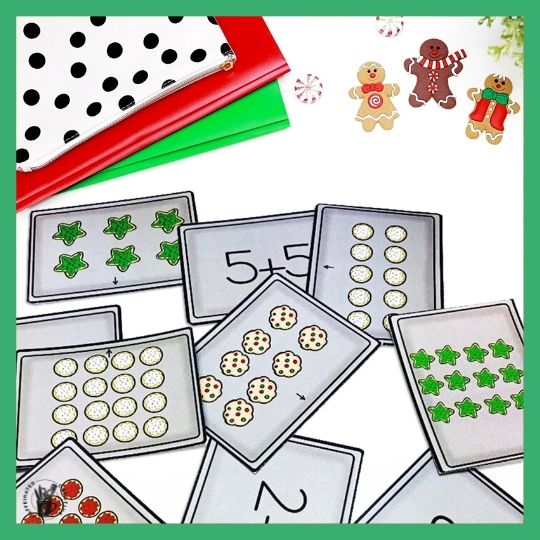 "Infertility is like a spectator sport. I feel like I'm the only one in the bleachers watching everyone play, and I'm unqualified to join the team." – Meredith Hodge
I started writing the draft to this post weeks ago and mulled over sharing something so personal as infertility and venture away from teaching ideas. I have decided to start adding more lifestyle type posts to this blog and this seemed like a good one to start with. I am pressing publish today, May 12, 2019. Mother's Day. A hard day for so many, yet I wanted to share my struggles so people will know they are not alone.
Infertility: A Metaphor
In middle school, I spent many dances sitting on the bleachers. ( We are going to use the school dances as an example since my only desire to be an athlete was for about a week after seeing Bring It On).
As an outcast and someone who was bullied constantly I should've seen that as a possible outcome. However, I went to the dances hoping I would one day not be a spectator anymore.
Life changed. Some things got the better, some things for the worse. I was finally on the floor dancing when it came to certain aspects of life.
I found myself nearing towards the edge between the bleachers and dance floor in April of 2015.
Infertility: The Struggle Begins
I wanted a baby. I've always wanted a baby. It was time to throw away the birth control and have a baby by December. I mean hello, Christmas baby announcement?! 
I bought books. I bought fertility supplements. We bought bulk ovulation and pregnancy strips( which I now lovingly call pee sticks). We both went to doctors upon doctors. We both did test after test. I bought more books. We had one issue that was fixed! Hurrah! We bought more pee sticks. We went to more doctors. We tried all the de-stressing methods under the sun. We watched as friends and family had babies. I bought more books… along with tear-stained cards for baby showers.
Then came the doubts. "Maybe I am just going to be a cat mom and this a sign." When someone struggles with multiple mental health issues as well as infertility it's hard.
I still wanted to be off the freaking bleachers so we kept trying. We wanted to check off everything on the list before we began pricier procedures. So we kept at it and didn't think we had a real issue.
A Diagnosis for Infertility
Fall of 2018. I realized the pain I experienced was not normal. I learned that bloating to the point where people think you are the pregnant one when out shopping with your two pregnant besties ( thanks VS) is not normal. I just thought my habit of Nutella at midnight was finally catching up. I gained knowledge that my constant always feeling hot was a sign. 
After more tests, two failed attempts at an endometrial biopsy ( worst pain ever especially with my cookie jar (I believe that's what my mom called it when I was younger) issues, more doctors, we had an answer. Endometriosis.
For those of you who don't know endometriosis is a disease where the uterine lining basically grows in other places it's not supposed to. It's symptoms range from person to person, but the most common are debilitating pain, painful sex, endo belly (yes I've worn maternity clothes before because of it), and infertility.
After my first laparoscopy in October 2018 I was diagnosed with stage 4 endometriosis. I only received ablation which is like burning the top of weeds, but not digging out the whole root. Yet I was hopeful it would be our answer. Especially after a few thousand bucks.
It is now 2022. Since the time I first posted this I've had another laparoscopy, my husband had a surgery, and have had two VERY painful IUI's. We are in limbo at the moment as to what our next steps are as both IVF and adoption are very expensive.
Infertility: You Are Not Alone
Infertility is hard. It's freaking seriously like being back in middle school with all the cliques. You have the business moms, the granola moms, the cool moms, the weekly group play dates moms.
Then you have us. Sitting on the bleachers just still waiting to join. ❤️
You are not alone though. Look to your right or left. There will always be someone else sitting in the bleachers with you.  Don't be afraid to share your story.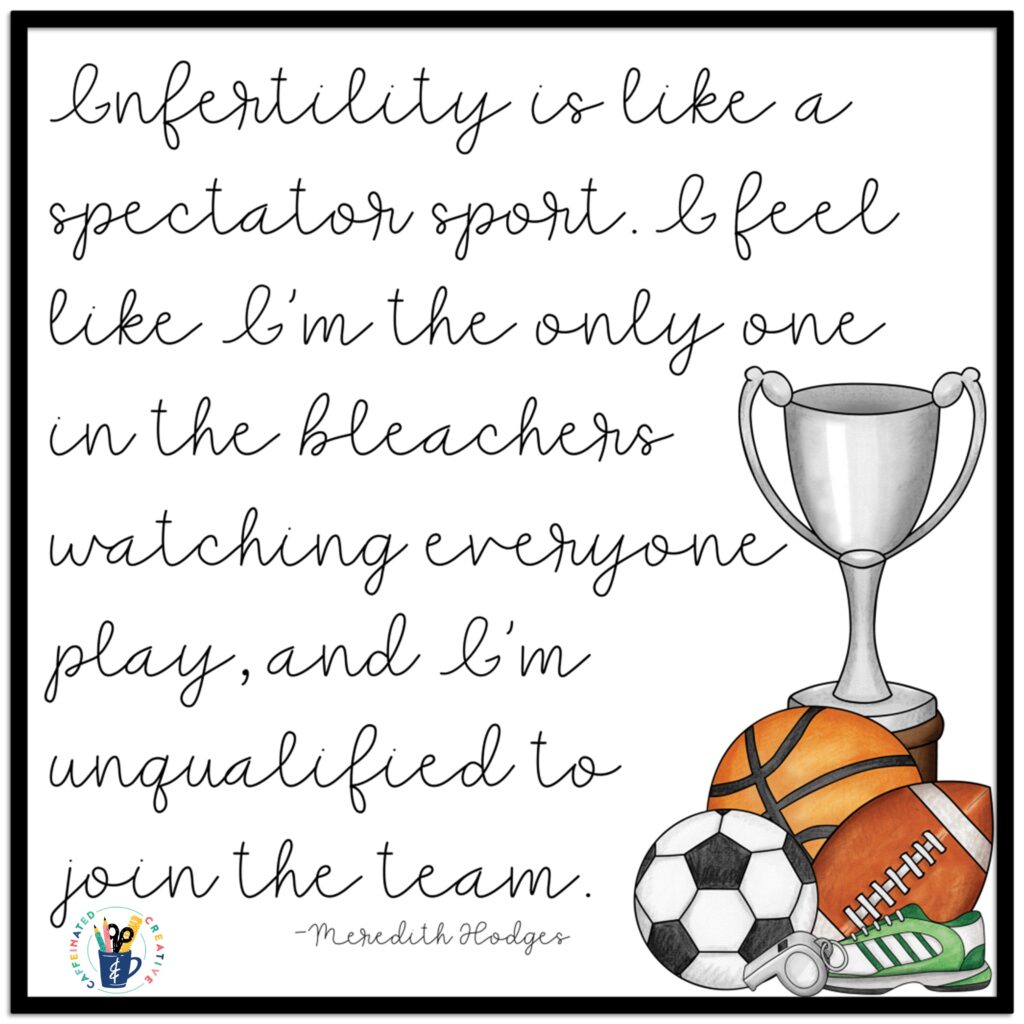 If you made it to the end of this post, I thank you! This is my first personal blog post on this site and while I do want to aid teachers through my posts, I also plan to mix it up more in the future. I was an avid (think almost daily posts) blogger back in the day, and my goal is to intertwine teaching ideas, lifestyle posts, and my favorite, humor posts. so stick around!
If you are looking for more reading material about infertility, check out some of my favorite books I've read. Note link contains Amazon affiliate links.