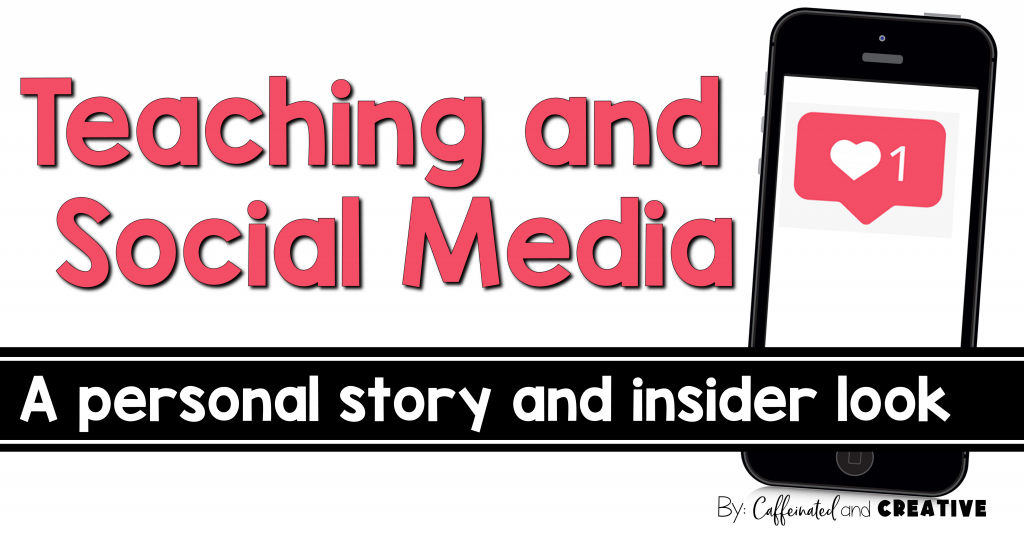 Today I was doing something I try not to do much of anymore. I was scrolling through Instagram. I then realized I had not posted in over a month and there is a reason for that, and I am going to be blunt.
⠀
I hate what Instagram…actually all of the teacherpreneur world has become. ⠀
I was honestly feeling grateful that I am no longer teaching because I have no freaking clue how teachers do it nowadays. Not only do you have to deal with admin, new teaching methods, etc, but now it seems like every teacher (even ones that are in their first year) are now on some sort of mission to make it more about the fame and fortune than actually teaching. ⠀
⠀
And I don't understand it. ⠀
My Story
How does this at all tie into the tattoo?  Well, honestly I was starting to feel so depressed and like I was back in high school. September is National Suicide Prevention Month. ⠀
Like many others, my depression and suicidal thoughts started in middle school. I was the new kid and was unbelievably uncool. During my time in middle school, which for me was seventh and eighth grade, I struggled to survive. I had things written on my locker and was called ugly or dog all the time. My lunch was stolen and drinks were thrown on me. I was once even spit on.
To this day I still don't know what I warranted to have all of that happened to me. Obviously, when you are a teenage girl and you are made to feel like a nobody, suicide is the one thing on your mind. Especially when others are telling you to kill yourself. ⠀
⠀
I started self-harming and had my first real attempt at that same time. I would like to say that I can attribute some of my survival to some of my teachers but in all honesty, I don't think any of them knew what was going on.
Enter: Social Media
Decades later I started to have those same thoughts of inadequacy because I saw Instagram basically become like high school.  When I began my Teachers Pay Teachers store I didn't expect it to be like that. But here is the truth. There are cliques and mean girls. There is so much competition that many (not all) teachers turned teacher sellers have just become entertainers. And it was exhausting keeping up with.
I am not criticizing anyone who has a side hustle, but it just beyond frustrating to see people be deemed "GREAT TEACHERS" just because they have 100k Instagram followers. It is frustrating as a TPT seller to see copiers and fluff sell so well just because the creator is a Youtube star. It is frustrating to feel like all your hard work will never matter just because you have no desire to have a Tiktok profile. ⠀
⠀
I was starting to feel horrible about myself and was constantly comparing myself to others. I wanted the numbers. The sales. The good looks. The posse. I then knew I needed a break. ⠀
⠀
Every year I have drawn a little semicolon on my finger to represent the Semicolon Project. Please read about it if you don't know what it is. ⠀
⠀
Two-ish weeks ago I did something I thought I would never do. ⠀
I got a tattoo. ⠀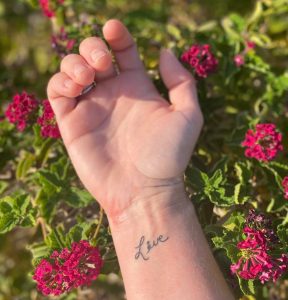 I matter and I realized I was allowing myself to fall into that hole. I wanted a reminder to myself to keep living and not let things I can't control (social media) affect my life. This tattoo means my story isn't over and I need to stop those thoughts before they even start. And not to get all mushy, but my mom is one of my biggest role models. So one night I texted her and asked her to write out the word live and send a photo. She had no clue what it was for, and yes that is her writing.
YOU Can Make A Difference
This blog is for my business primarily, but one thing I have learned in my time doing TPT is that I want to keep it real.  When I posted a very similar post to my personal Facebook page, one person commented she wished she had been there for me during those times in high school. That person? My fourth-grade teacher. ⠀
YOU guys have the ability to change a life. As teachers you will come across many kids that you may never know are suffering.  Teens nowadays have to deal with soooo much and the suicide rate is high. I think that one reason for this is that there is still such a stigma around mental health.  Whether you yourself suffer from a mental illness or know someone who does, it starts with you.
Put yourself in your student's shoes. How would you like it if you found out your teacher was making everything seem picture-perfect just to get famous? When all the while you are suffering from depression and already are critical about yourself?   That your actual feelings didn't matter unless they were to serve a benefit for your teacher? That is the sad truth. I sometimes can see it on social media. FERPA is still a thing and it seems MANY newcomers are willing to abuse that all to try and become Insta (or whatever platform) famous.
Use your platform to make a change. That is my one wish. Less perfectly curated classrooms and kids being forced to act for Youtube. Less doing it for fame, and more doing it for the kids. More making an actual difference, even if it is not documented. ⠀
I matter. You matter. Your students matter. ⠀
Don't let social media ever make you feel otherwise.
To read more on my thoughts about this topic check out my post Classroom Vs. Showroom.