I am going to talk about a holiday that some teachers may dread.
Halloween.
Whether or not that conjures up feelings of fall fun and costumes, or pure and utter chaos, one thing is for certain, Halloween will happen and so will the need for Halloween activities. At some point during your teaching year the stars will align and Halloween falls on a Friday…so you can sugar up the kids and send them on their merry way. On the flip side, Halloween may land on a Monday…during a full moon.
I know not all schools celebrate Halloween, but for those who do, just the mere mention of having Halloween at the beginning of the week might have you wondering if you can use your PTO. Keeping kids semi calm and collected AND still in learning mode can be hard, but with fun no prep and digital activities I can help you get through the week, heck even the whole month!
My Halloween No Prep and Digital Unit has over 40 ELA and math activities that are just print and go or digital! No need to stress about having fun Halloween activities! Just print or assign to whatever digital platform you use and you can have morning work, class party activities, early finisher work, fun review, and much more for the month!
Here are just SOME of the fun activities included in this unit!
Halloween Activities: ELA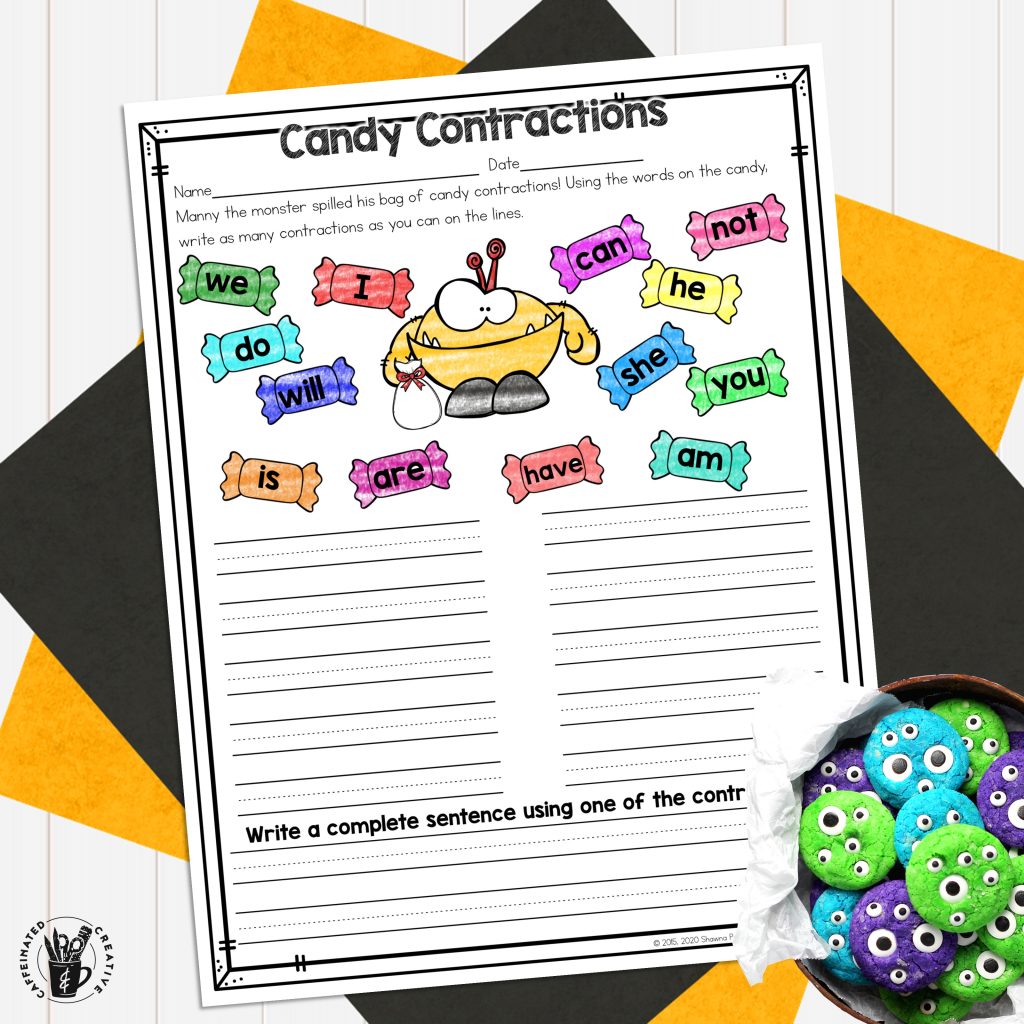 After reading the pieces of candy, students will use the words to make as many contractions as they can!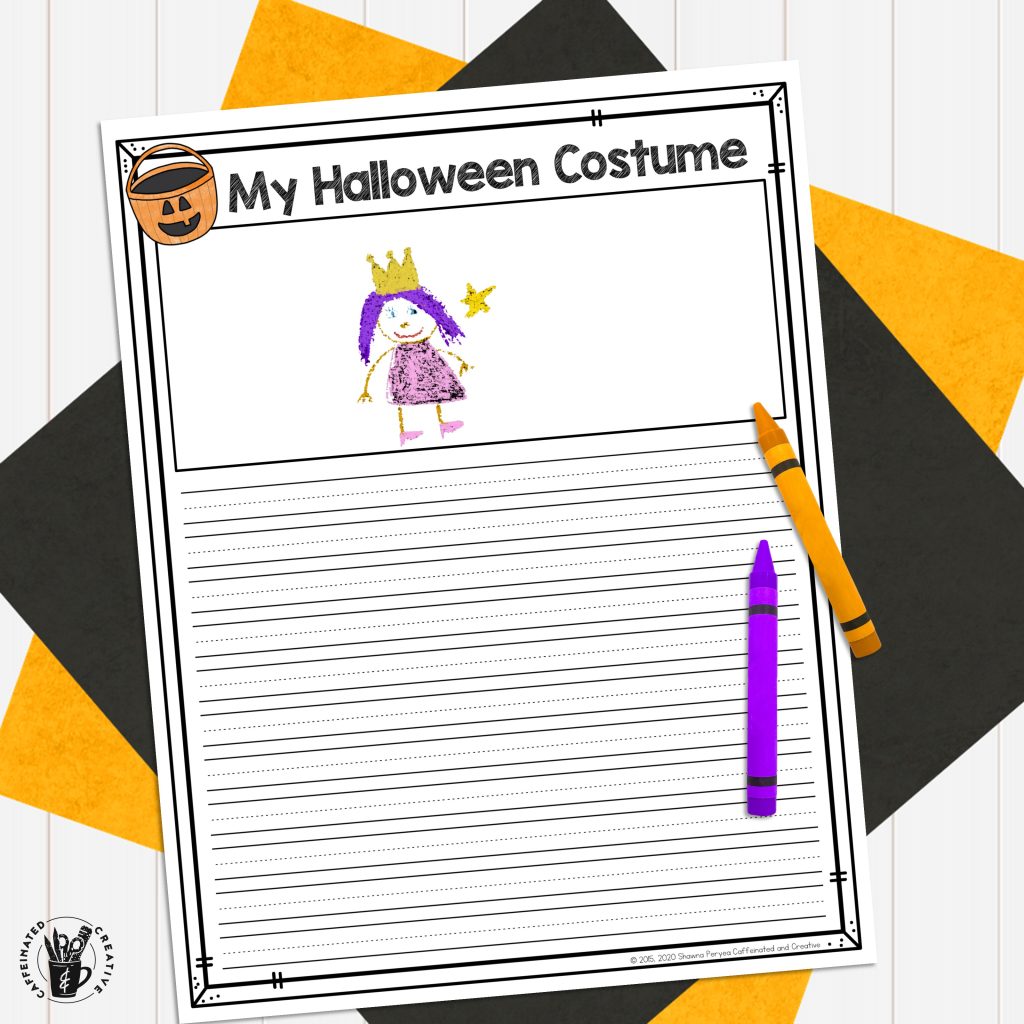 Simple and quick is the name of the game! Have students draw or write what they will be for Halloween.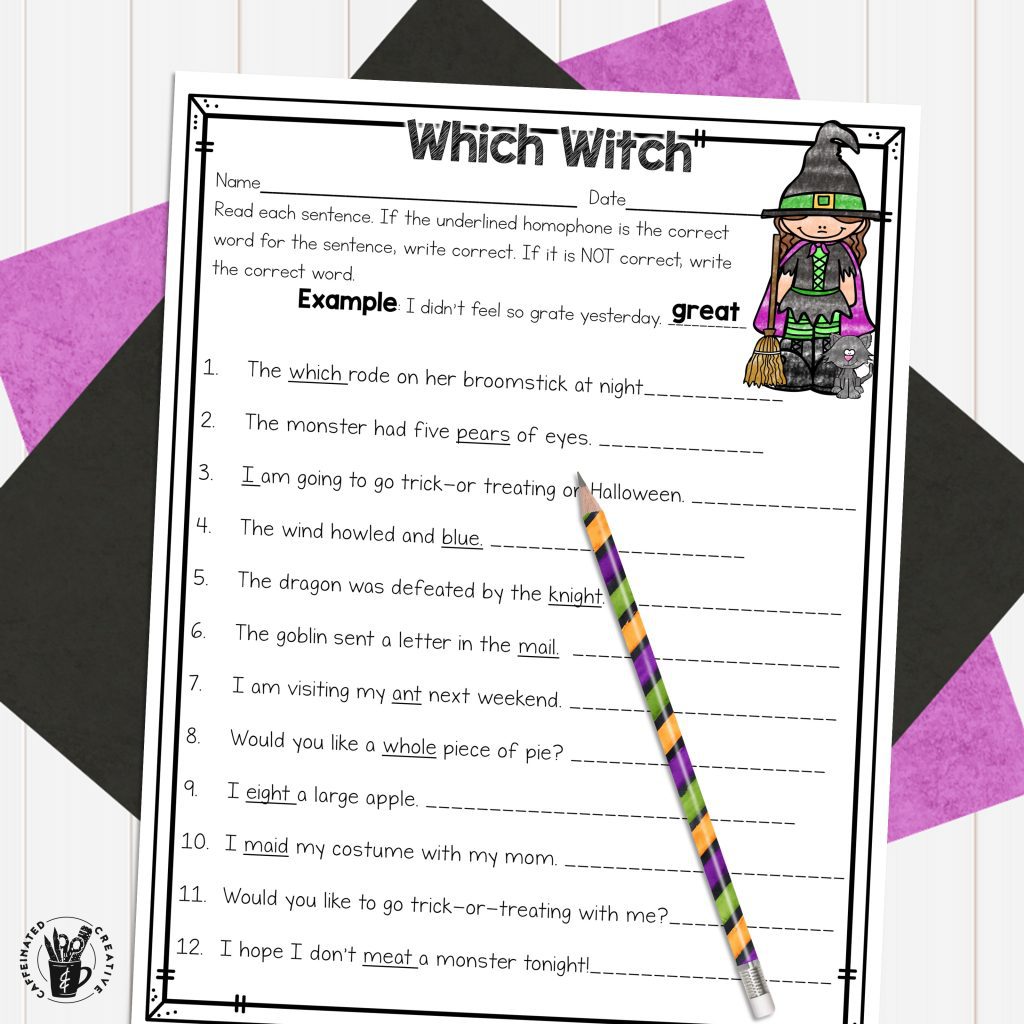 Teach homophones with Which Witch! With this worksheet, students will read sentences and fill in the correct homophone.
Halloween Activities: Math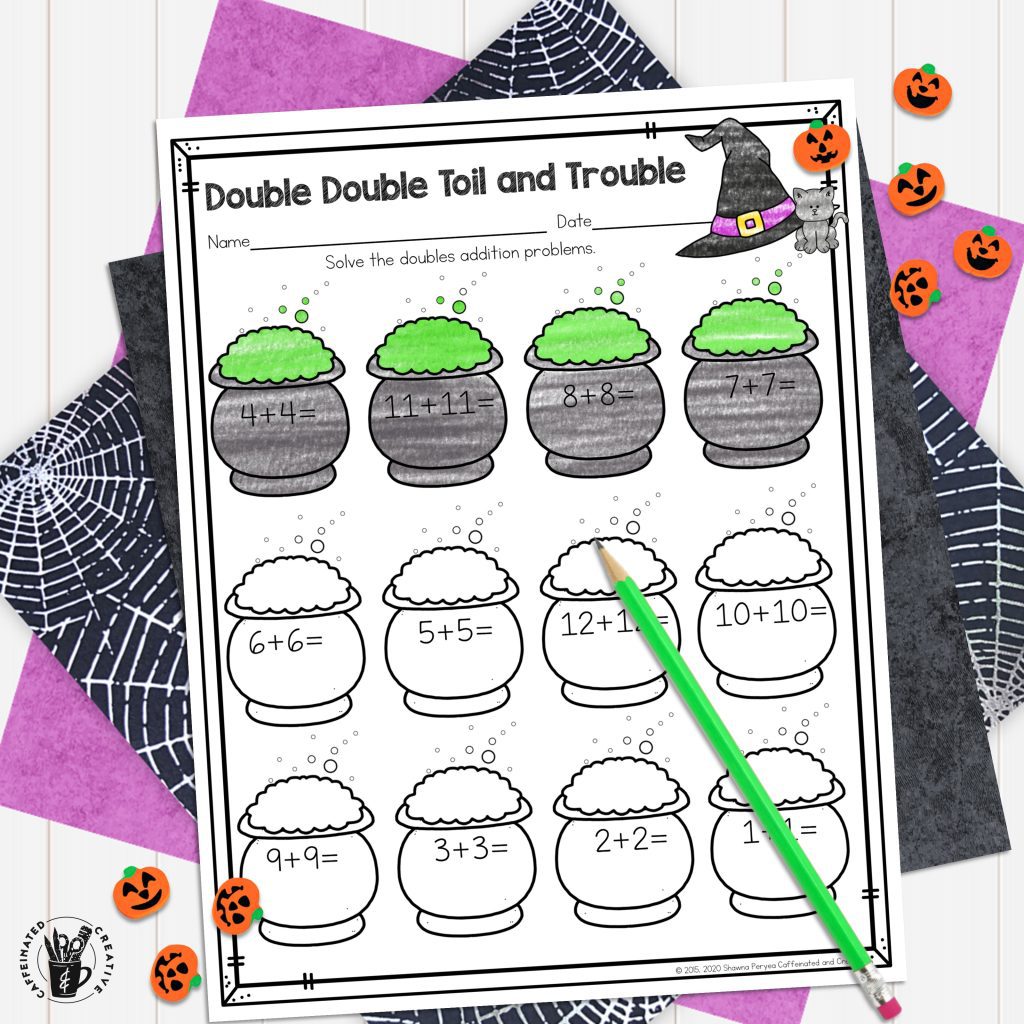 Teaching students how to add doubles is fun with Double Double Toil and Trouble. Your 2nd-grade students will be pros in no time!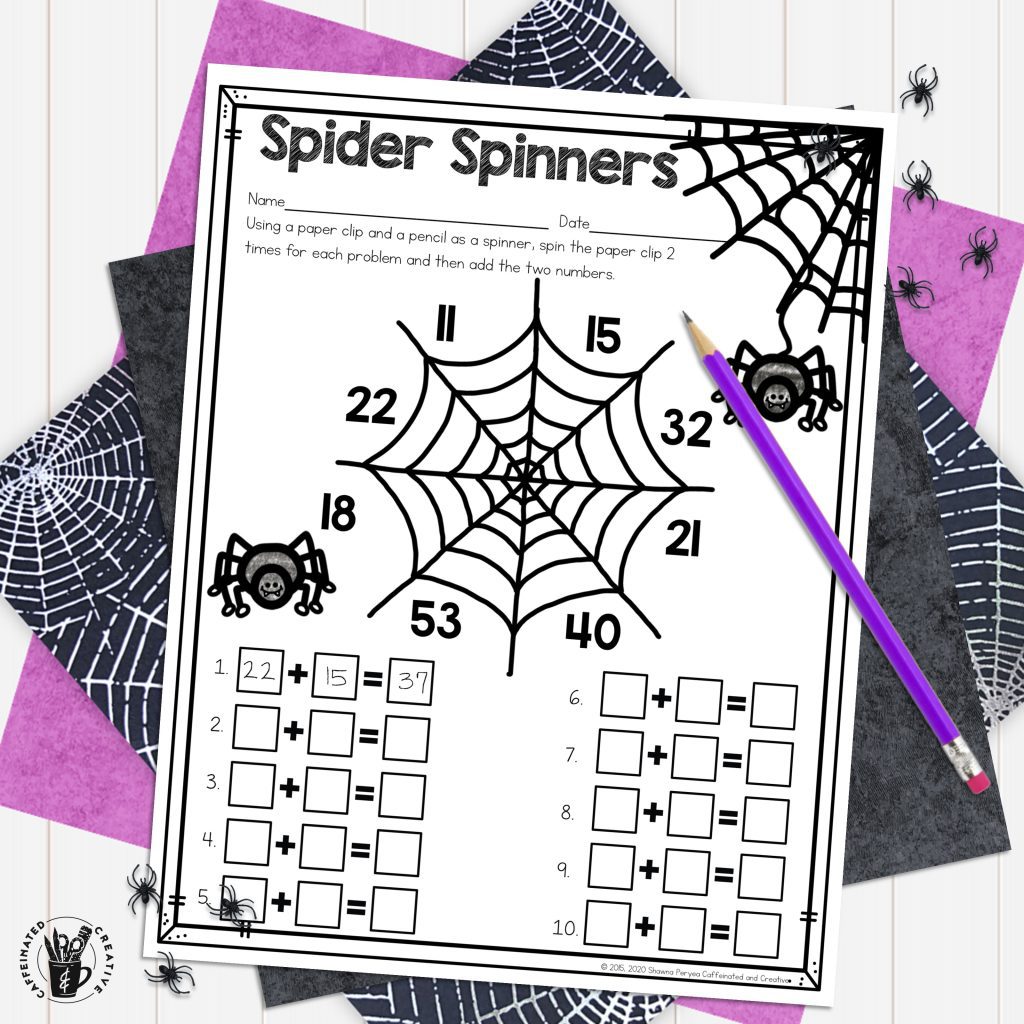 Spider Spinners is a fun hands-on activity that will give students a break from normal and boring addition. Using a paper clip and pencil, they will create 10 two-digit addition problems to solve.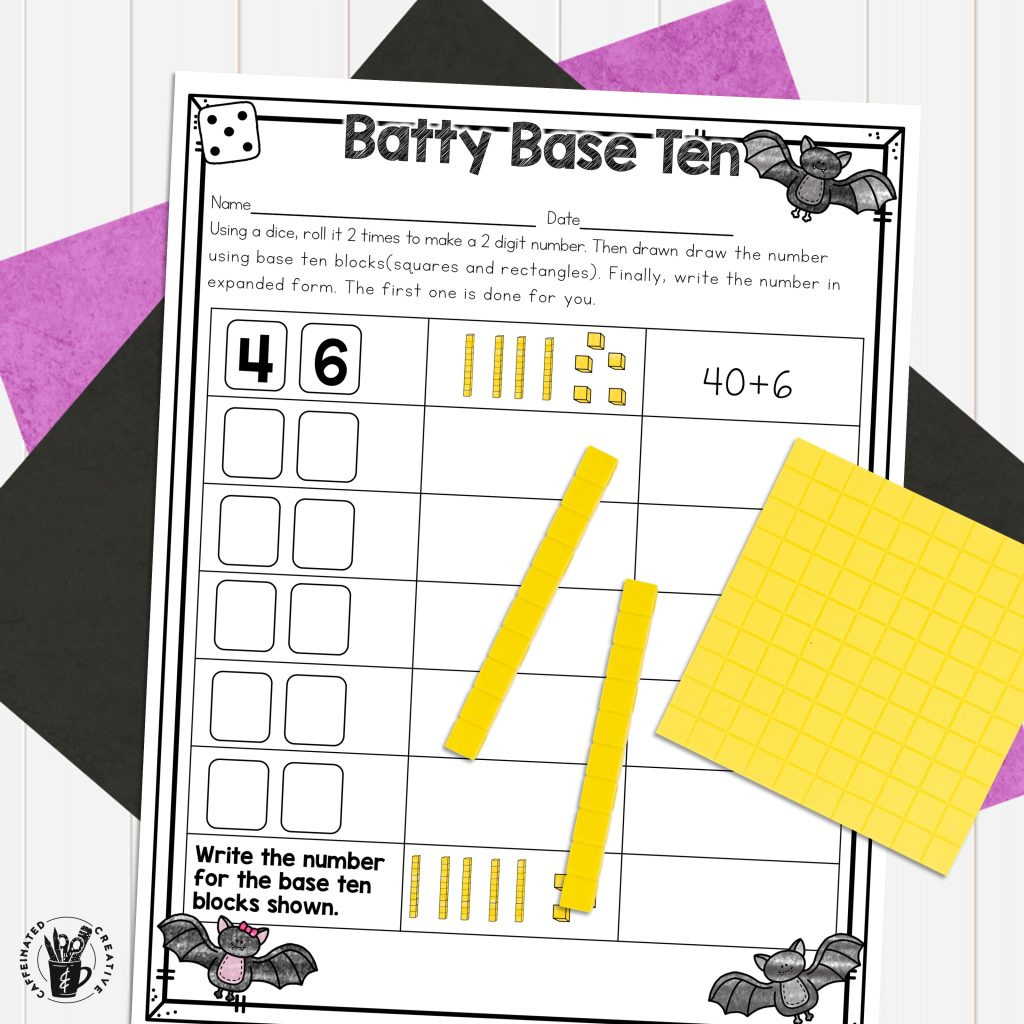 Batty Base Ten is a fun math activity where students will roll a die to make a two-digit number, then draw the base ten blocks and their expanded form.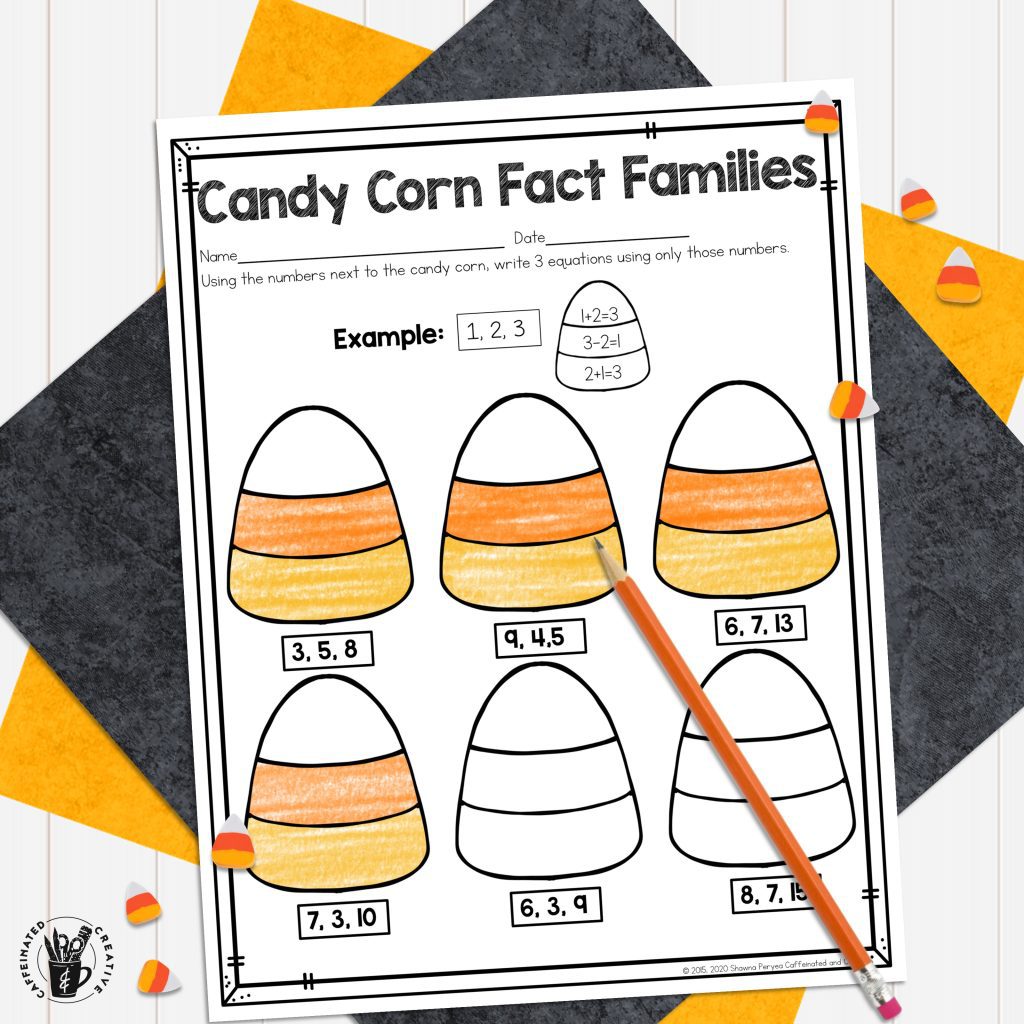 Have students practice making fact families with this fun Halloween math activity! With candy corn fact families students will make fact families with the three numbers.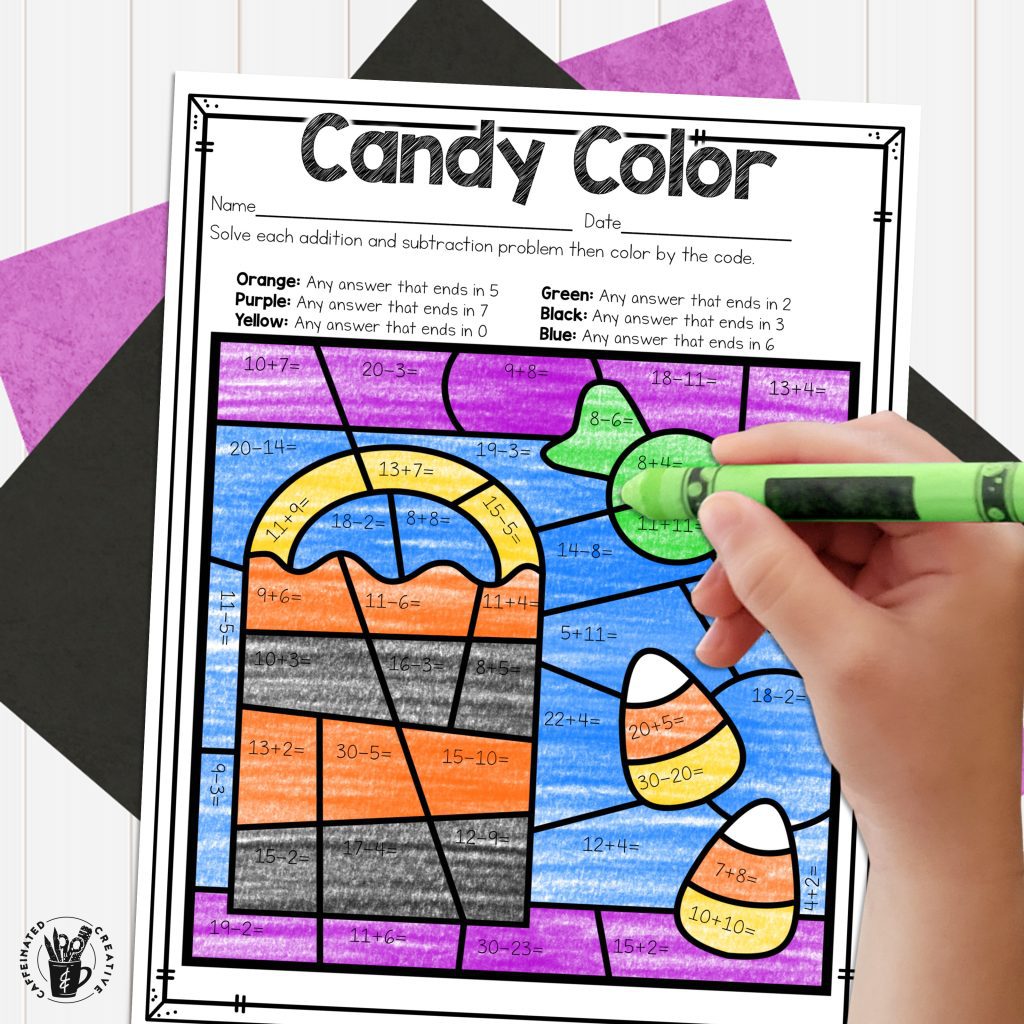 After solving the addition and subtraction problems, your 2nd graders will color the picture according to the code.
This unit has tons of no prep activities that wouldn't work as well if they were digital, but there are still 19 digital slides that you can use for Google Classroom or Seesaw!
Hopefully, with all of these Halloween activities, your time teaching during the holiday will be MUCH easier! Not only will your students be learning, but they will have fun doing these activities! Grab the Halloween No Prep and Digital Unit here!
This unit is sold individually OR is also in my Halloween Mega Bundle which contains this unit, 9 Halloween-themed centers, and a Scarecrow Writing Craft!