Growing up in the late 80's and 90's, back to school meant fall and all the fun fall activities that came with it! Nowadays, it seems like schools go back earlier and earlier! There you are sipping your tropical drink by the pool or beach not even thinking about back to school, then all of a sudden…it's late July(seriously) and you are back in the classroom putting up a back to school bulletin board.
For those who live on the west coast, fall seems so far away, but in reality it will be here before you know it! Some schools still don't go back until September like they did back in the day (I'm aging myself here) so having fall activities ready for back to school time is going to save you!
When I first started creating resources for teachers, my first units HAD to be fall and winter related. Living in Phoenix for over 20 years, I never got to experience "seasons" and wanted to live vicariously through the resources I made. Now 8 years after starting my business, I do live in a place with seasons and it is heaven!
I still know that making the adjustment from summer mode to fall mode can be daunting, especially if you are tying in back to school as well. I've made it easy to have activities for students to practice skills that are great for the beginning of second grade. My Fall No Prep and Digital Math & ELA Unit is one of my biggest units as it truly does cover all of fall! Cover the fall season, Labor Day, Johnny Appleseed, Halloween, and Thanksgiving with ONE resource!
Here is just a small taste of some of the fall activities in this unit!
Fall Activities: Math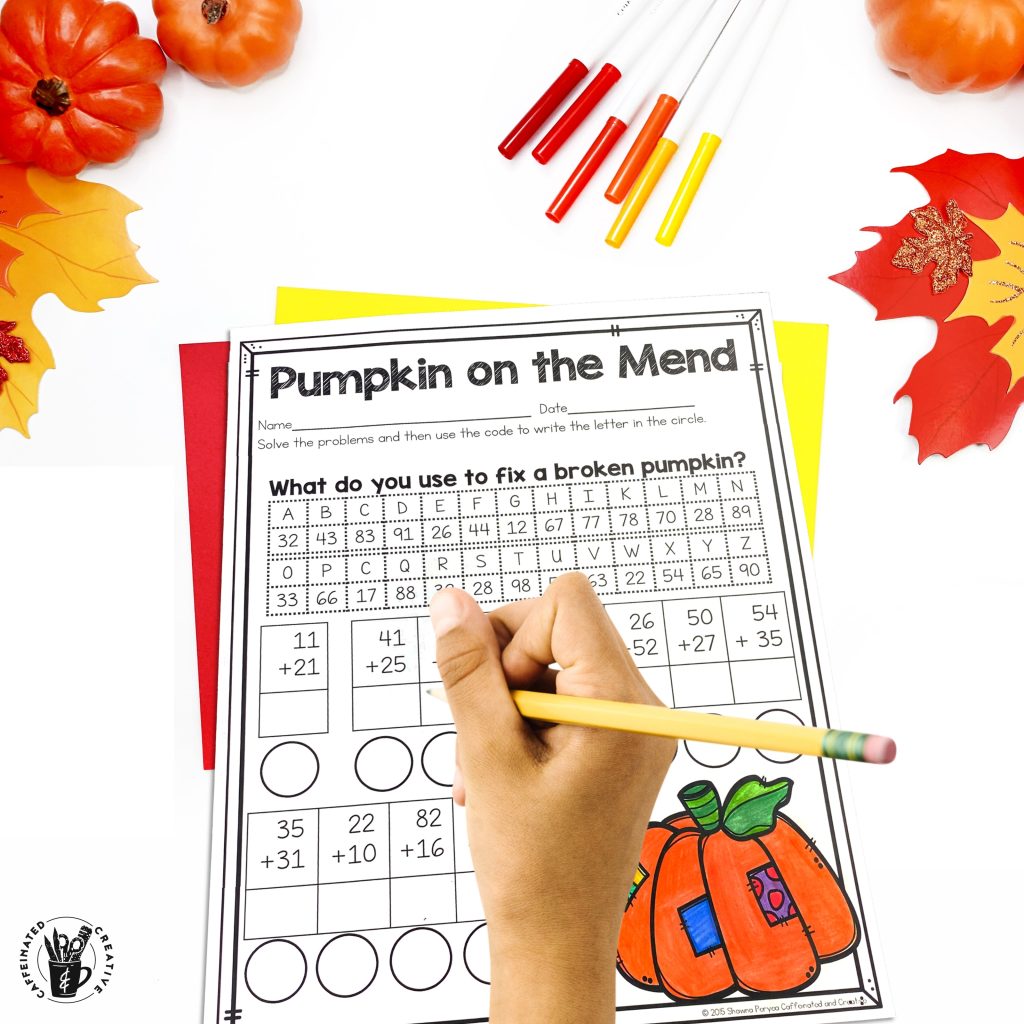 Pumpkin on the Mend is a fun way for 2nd-grade students to practice adding 2 two-digit numbers. After solving each equation, they will fill in the matching letters to solve the riddle.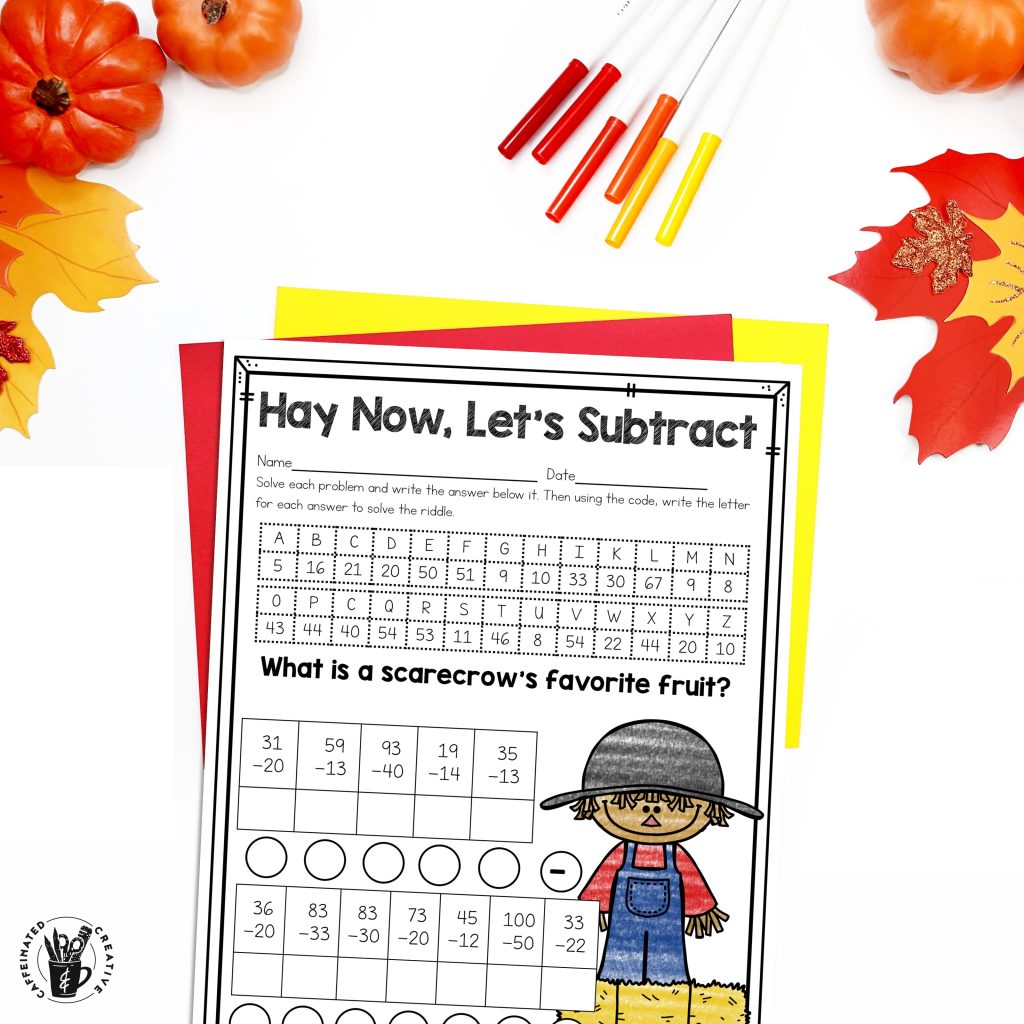 Math riddles are super fun for kids and you can indulge them even more with Hay Now Let's Subtract! Just like Pumpkin on the mend, they will solve the subtraction problem and then solve the code.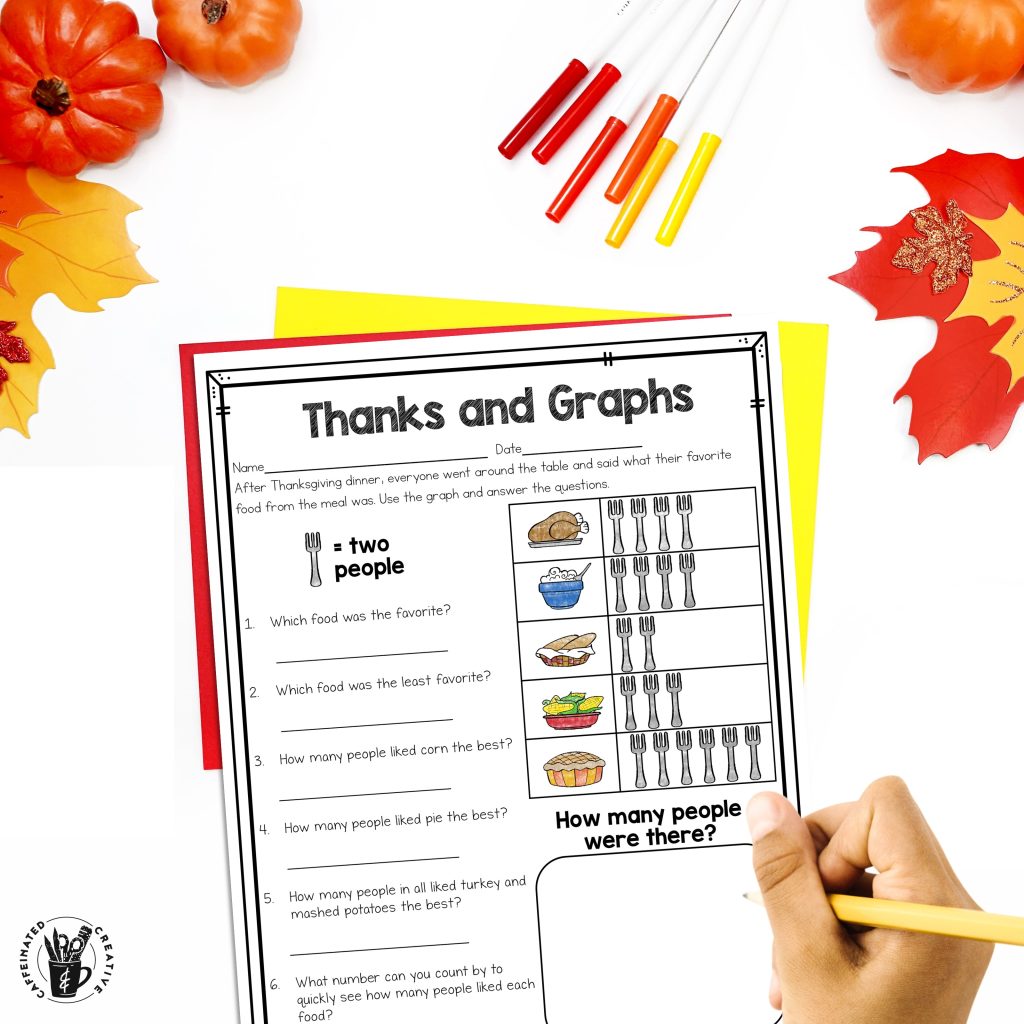 Not only does this unit cover the entire fall season, but it also covers multiple holidays such as Thanksgiving! Students will practice reading graphs with Thanks and Graphs by reading the graphs and then answering the questions.
Fall Activities: ELA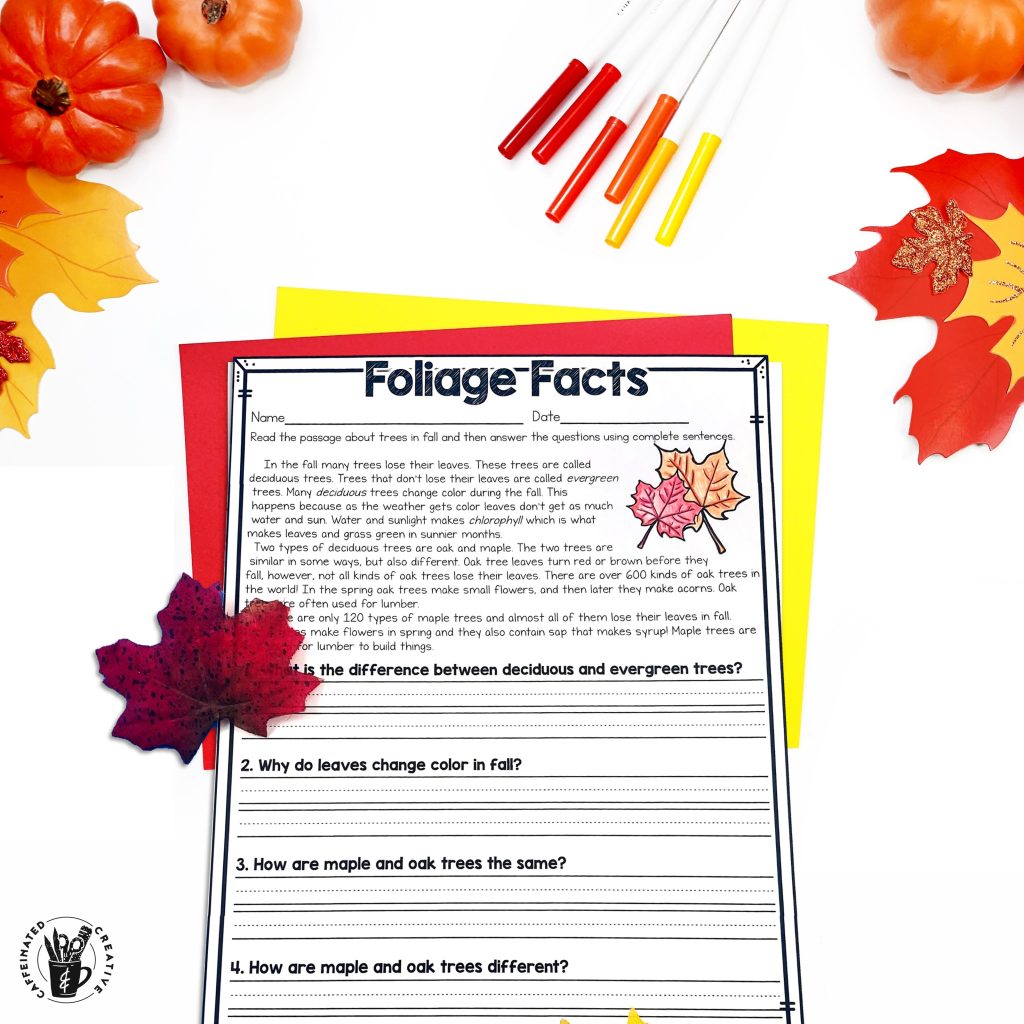 After reading the non-fiction passage about leaves and trees, students will answer the comprehension questions.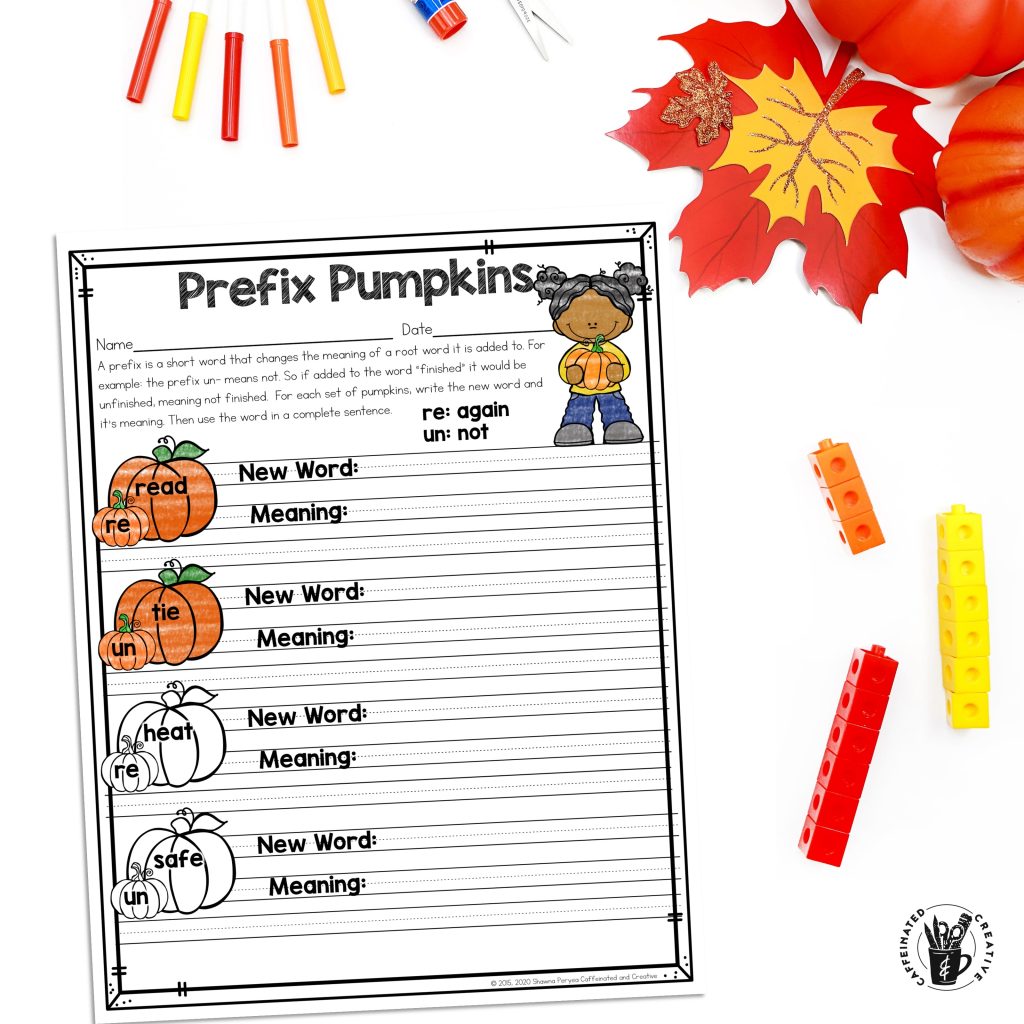 Prefix Pumpkins is a great way for 2nd-grade students to practice creating words with prefixes and understanding their meaning. The great thing about pumpkin-themed pages is that they can be used for fall, Halloween, OR Thanksgiving.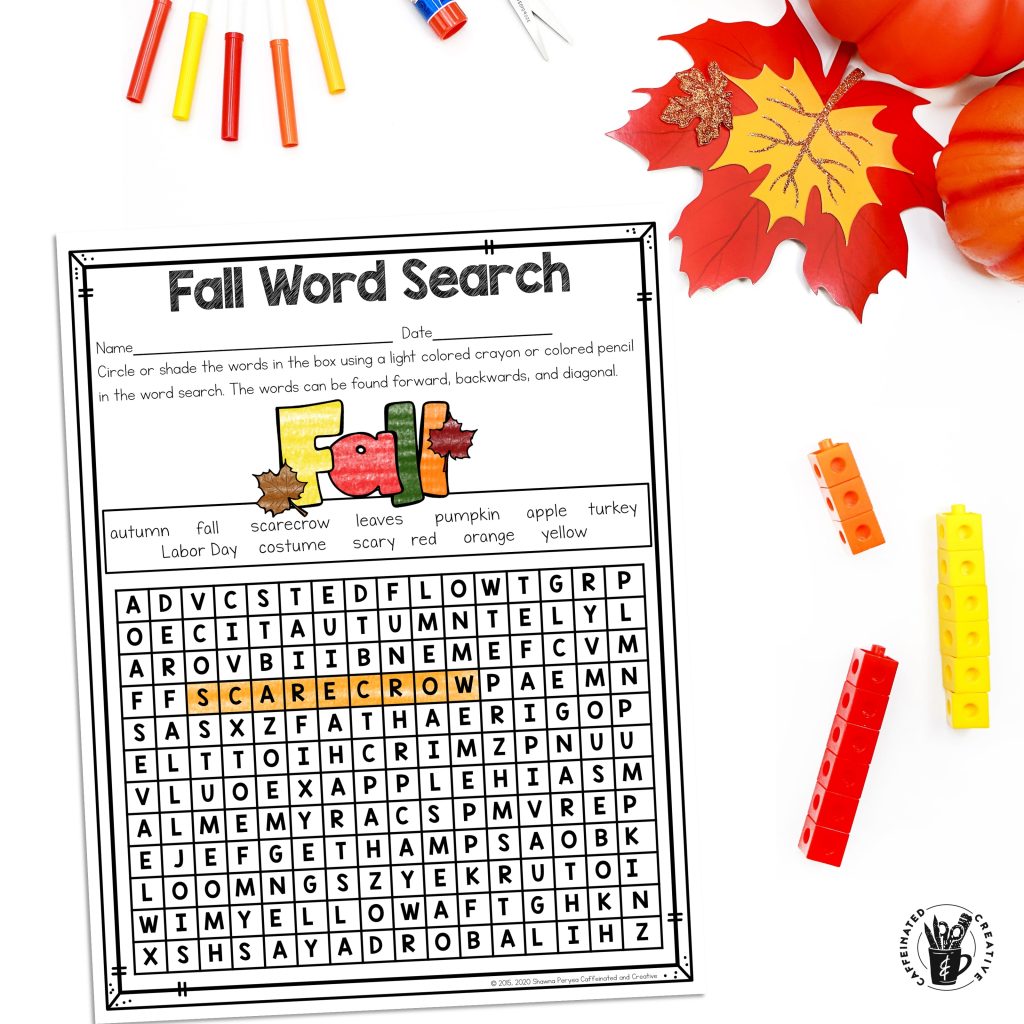 Finally, with this unit, have some fun with a word search! There are a few word searches, color by codes, fun writing prompts, and much more educational fun in this unit! There are digital options as well for virtual teaching!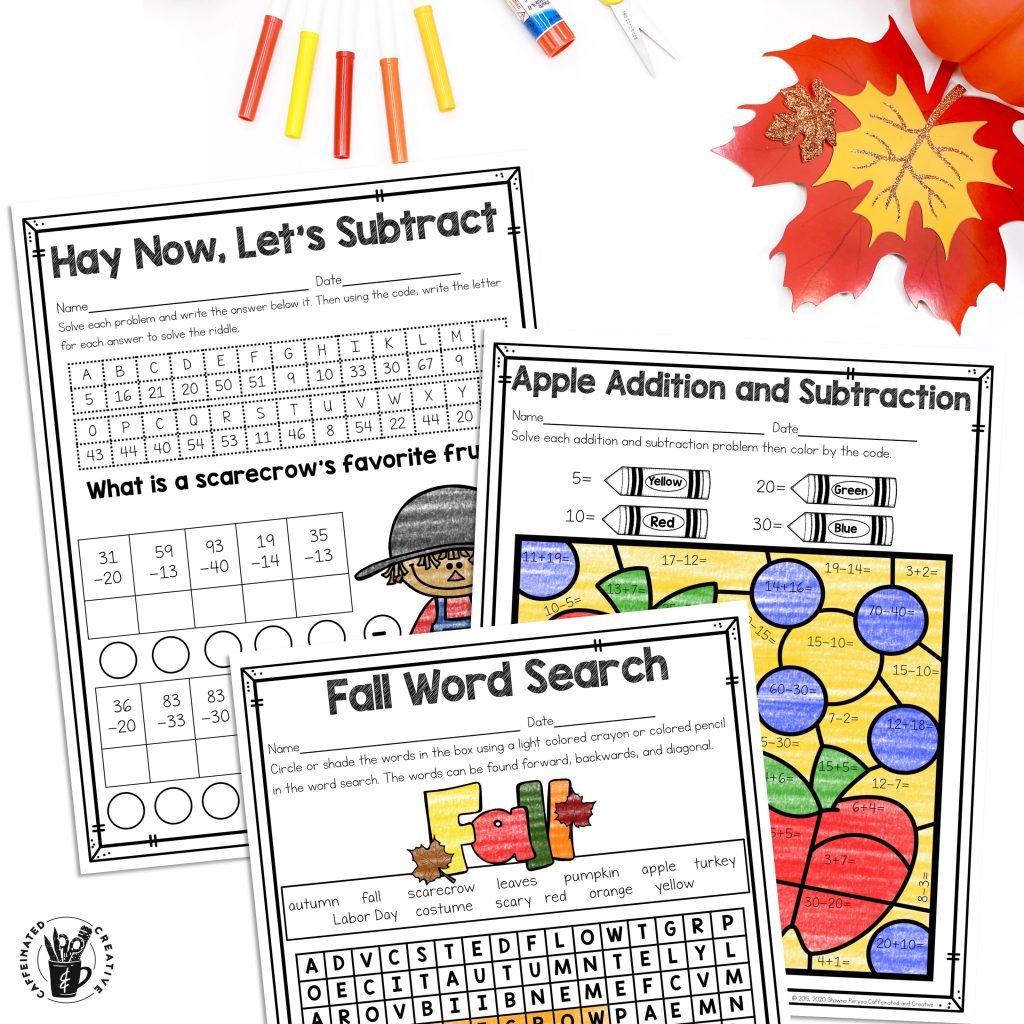 The best thing about my Fall No Prep and Digital ELA & Math Unit is that it is no prep AND digital! This means you can either print the pages or easily assign the digital slides to either Google Classroom or Seesaw! You will then have engaging fall activities for the entire season that can be used for morning work, homework, review, test prep, early finishers, centers, assessments, class parties (Halloween), and even sub plans!
This unit is available also in my Fall Mega Bundle for Second Grade which includes 96 no prep pages, 69 digital slides, 18 math and ELA fall themed centers, and three writing crafts! Cover multiple fall holidays with one money (and time) saving bundle!