With fall themed elementary centers you can make the time between back to school and the holidays, also known as the "ber" months. While there are still many holidays during these months, it's almost the calm before the storm. The fall holidays are like the prelude to the crazy winter holidays. Let's face it, kids start to get antsy during these in-between months. It can be hard to keep them focused on learning the concepts they need to learn, but there is a way to keep kids engaged while learning and that is with fall themed elementary centers!
What's even better than centers? Themed centers for the fall season! With these hands-on math and ELA centers, students will cover tons of different second-grade concepts. With these fall-themed elementary centers, however, you can use them in other grades for differentiation! The beauty of these is that if you use cardstock and laminate them, they can be used for years to come! Also, many centers include enough pieces for small groups but they can also be done independently. Almost all come with directions on how to make the center even more interactive and also come with black and white options to save on ink!
Fall Themed Elementary Centers for Math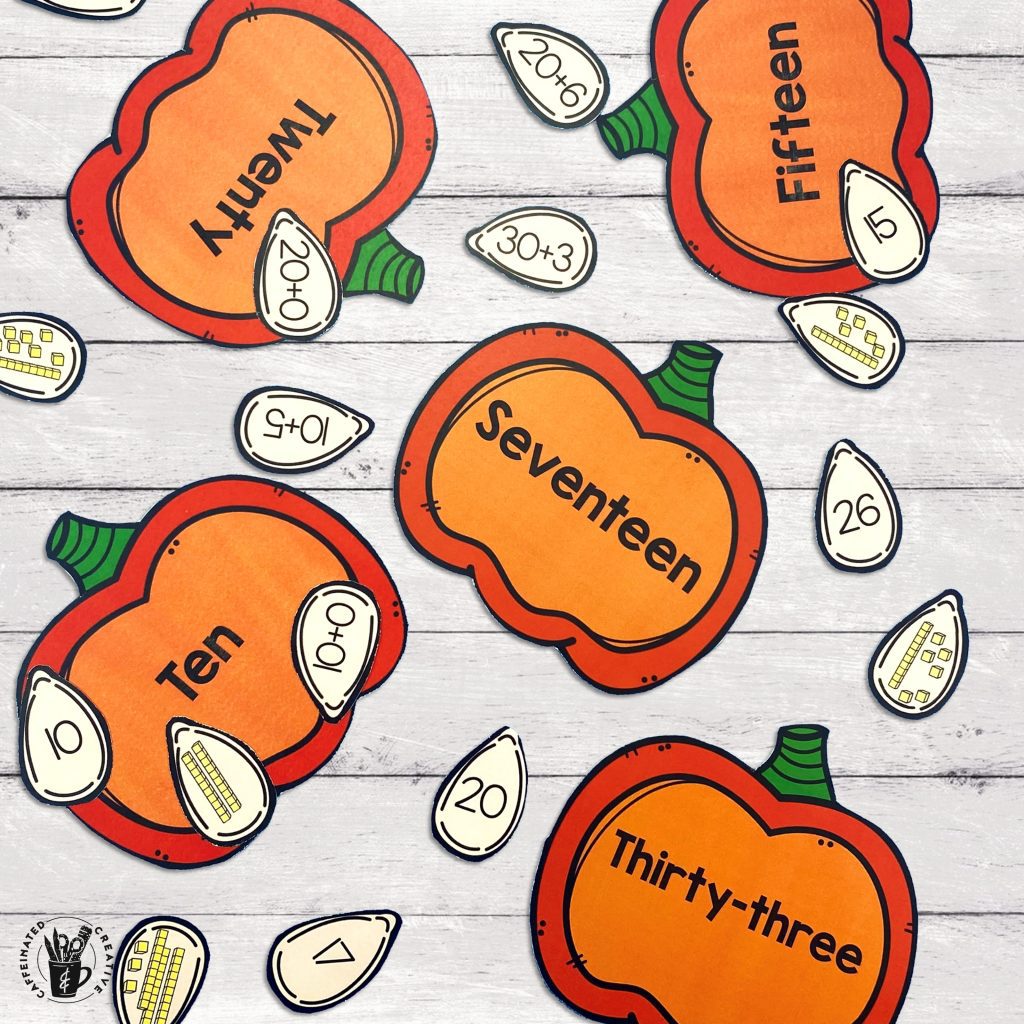 Practice place value with place value pumpkins. This center has students match pumpkins to the seeds with the correct matching expanded number and written form.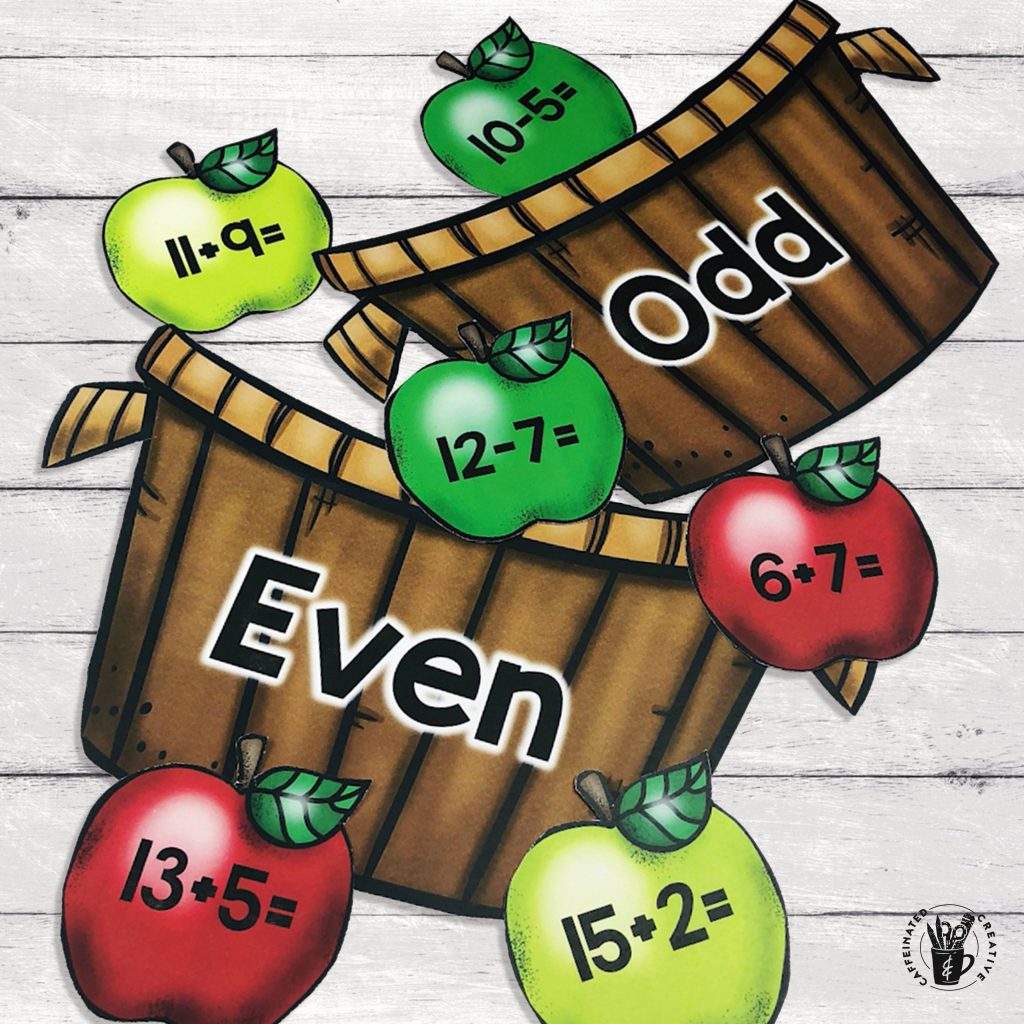 With Apple Even or Odd students will practice solving two-digit addition problems and then sorting the apples into the even or odd basket.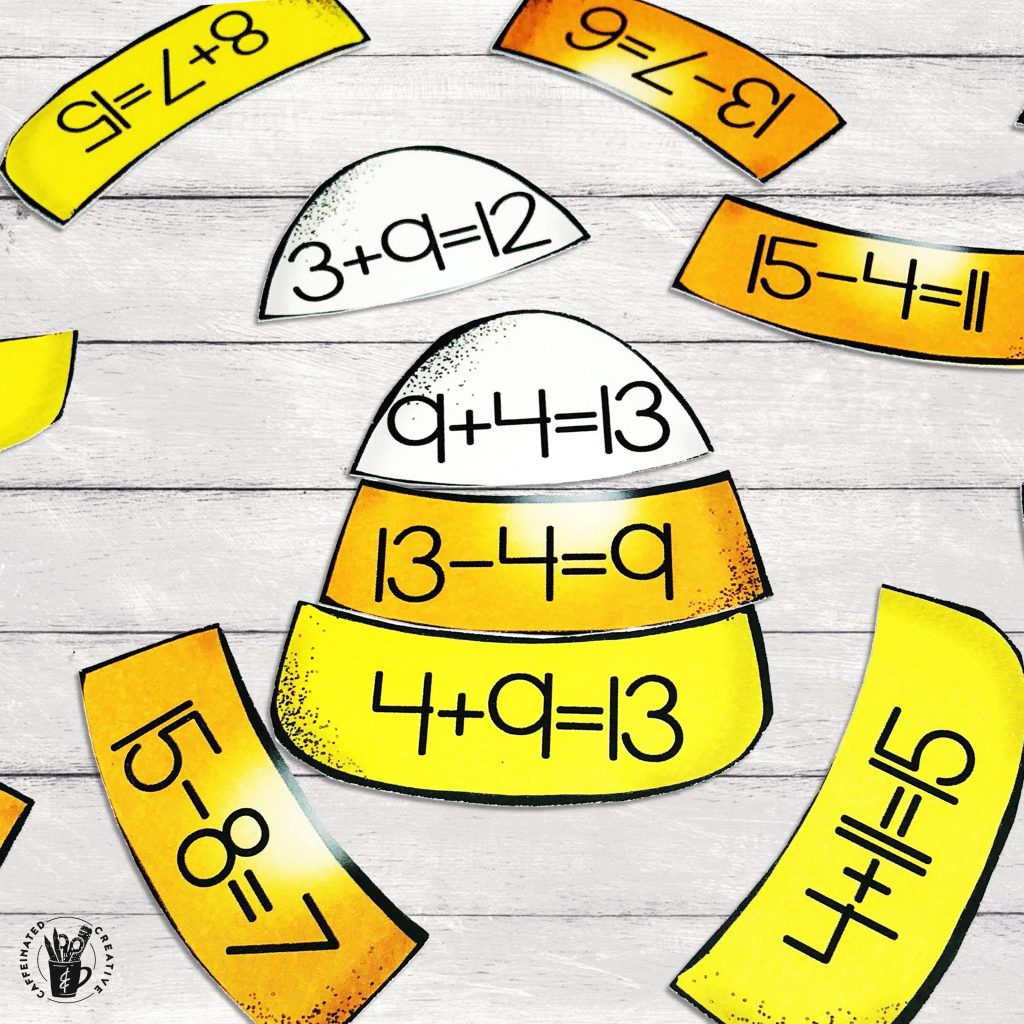 Candy Corn Fact Families is a fun game perfect for Halloween. With this center, students will match pieces of candy corn to make a fact family.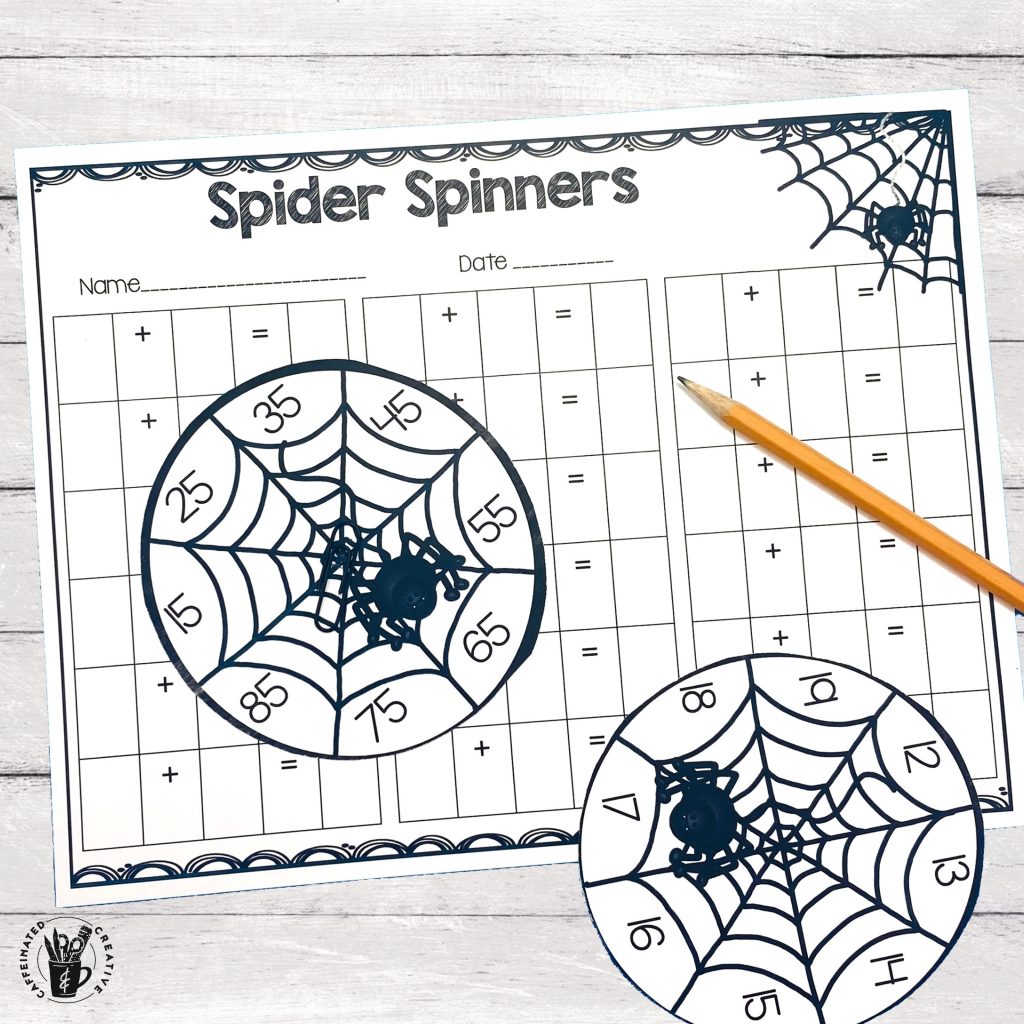 Teach students 2-digit addition or multiplication with a fun Halloween math center! Students will use a paperclip and pencil to create a spinner and then solve the equations they make. This is great for second-graders or third-graders learning multiplication.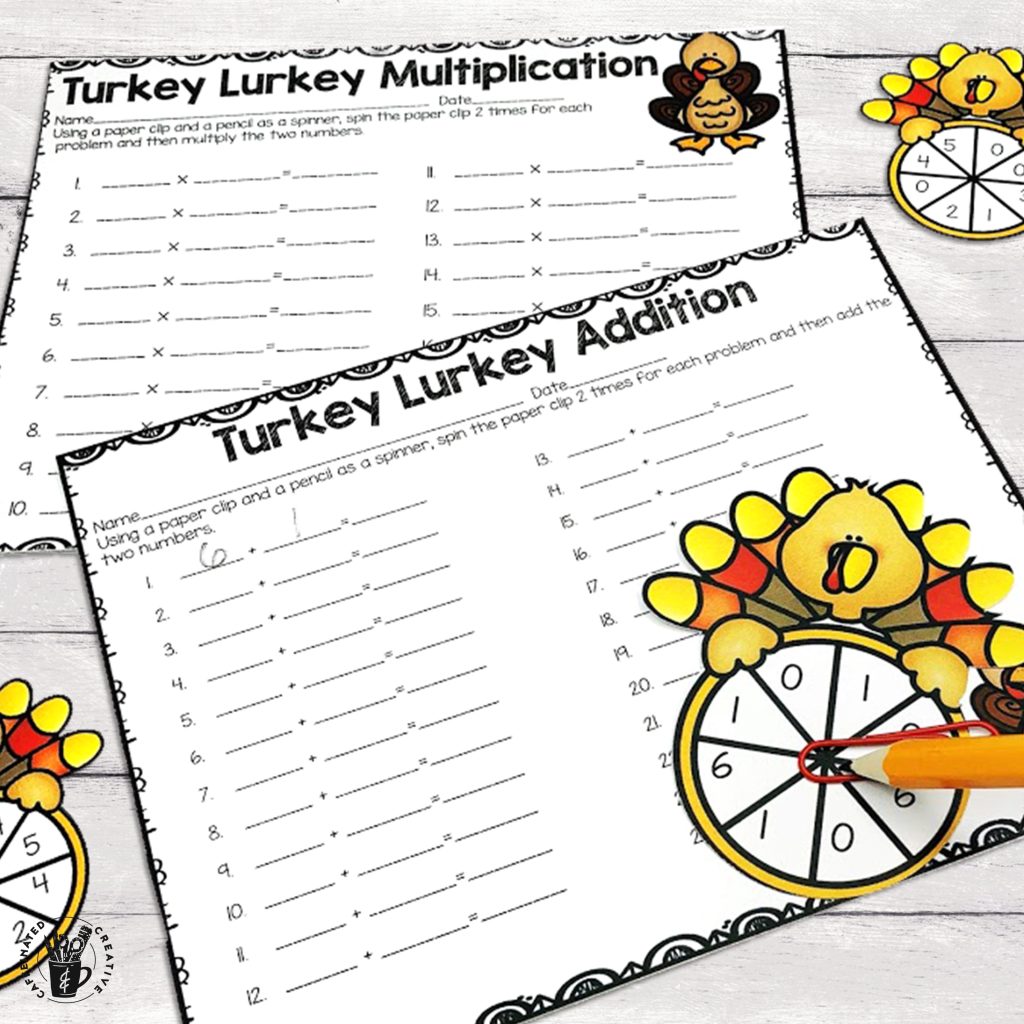 Thanksgiving is the perfect time to play Turkey Spinners which is similar to Spider Spinners. This center includes over 54 different turkey spinners. Students will use a pencil and paperclip to make a makeshift spinner and solve the equations they create. This is a fun center to do in small groups as there are more than enough spinners for each student.
Fall ELA Centers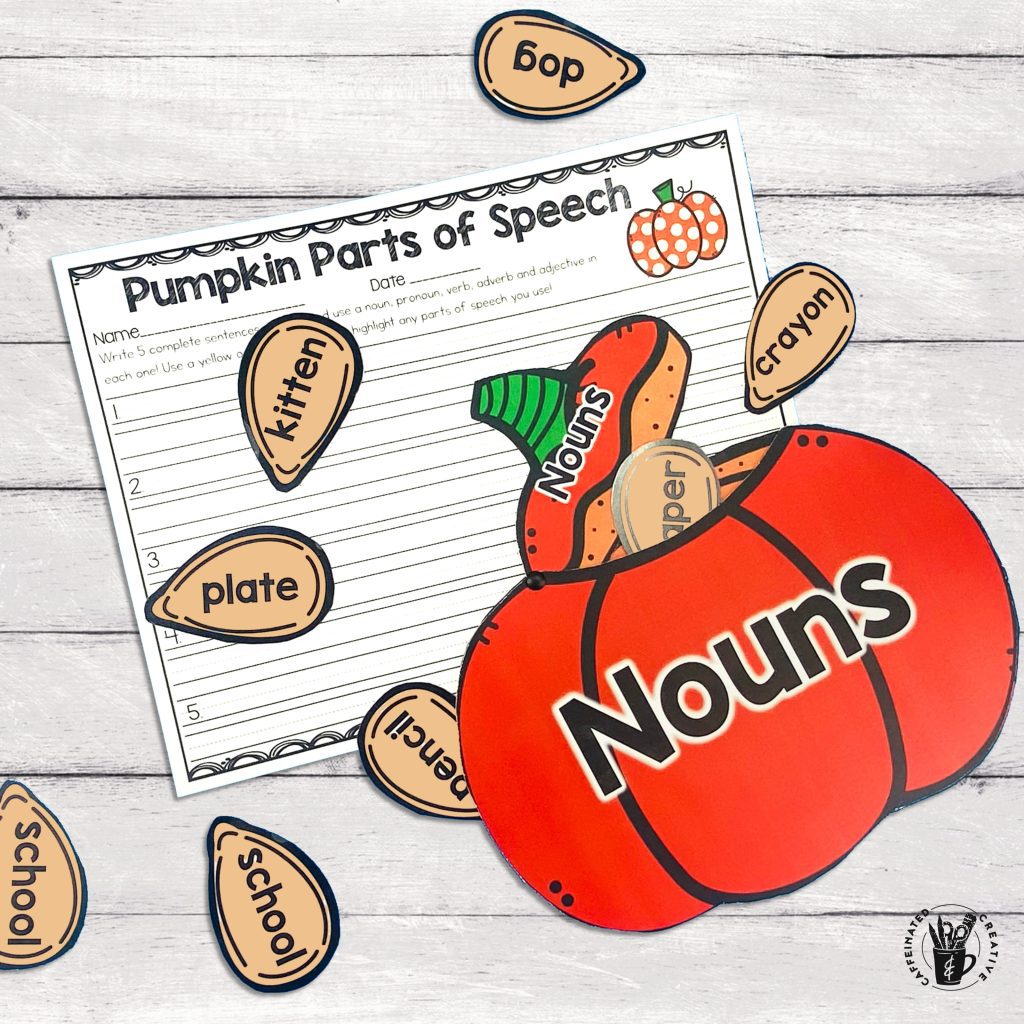 Parts of Speech Pumpkins is a fun ELA center to practice sorting parts of speech. Includes directions on how to make this center even more interactive with just a little glue and a brad fastener!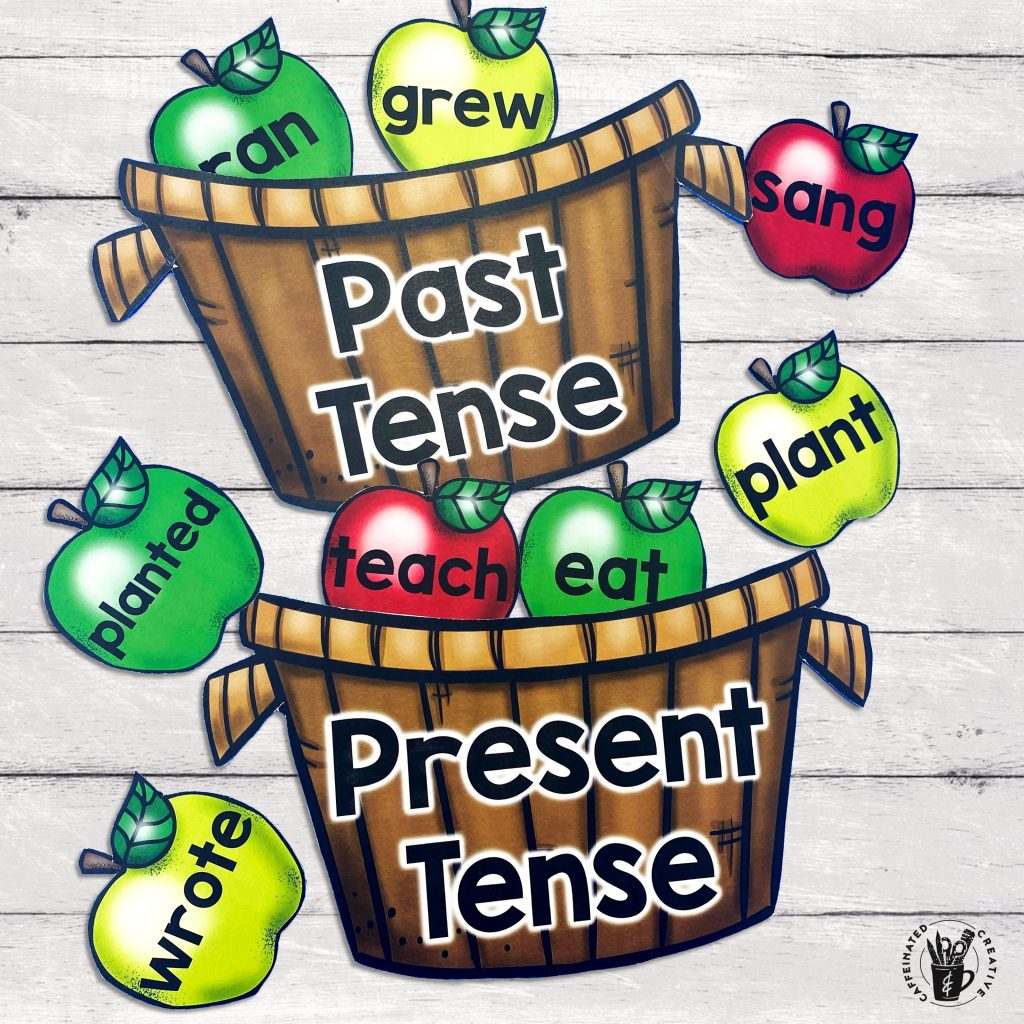 Apple sort has students sort apples by their verb tense. This center is great for Johnny Appleseed Day and bonus, it can also be used during apple themed units or back to school!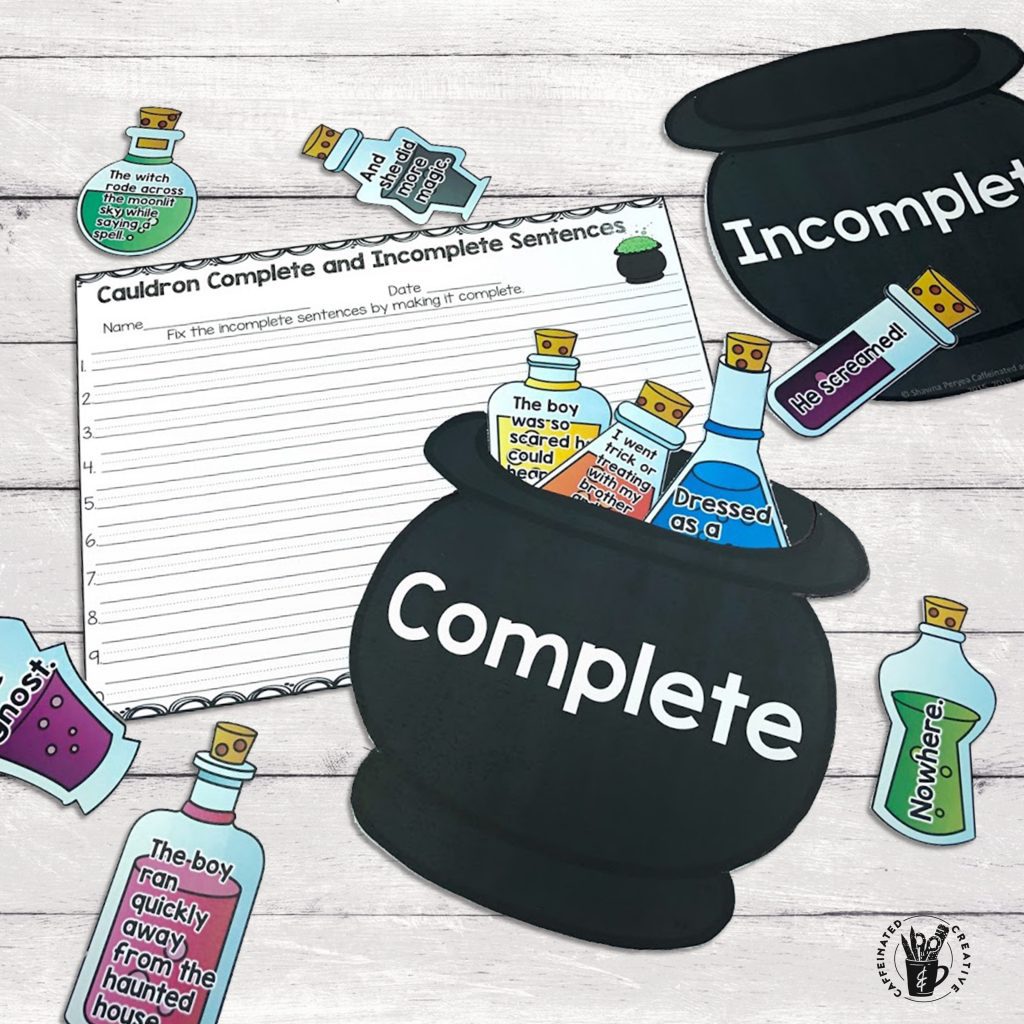 Halloween Candy sentences is another center that can be made interactive and is a fun center that can be perfect for Halloween! Students sort complete sentences and fragments and then make the fragments complete.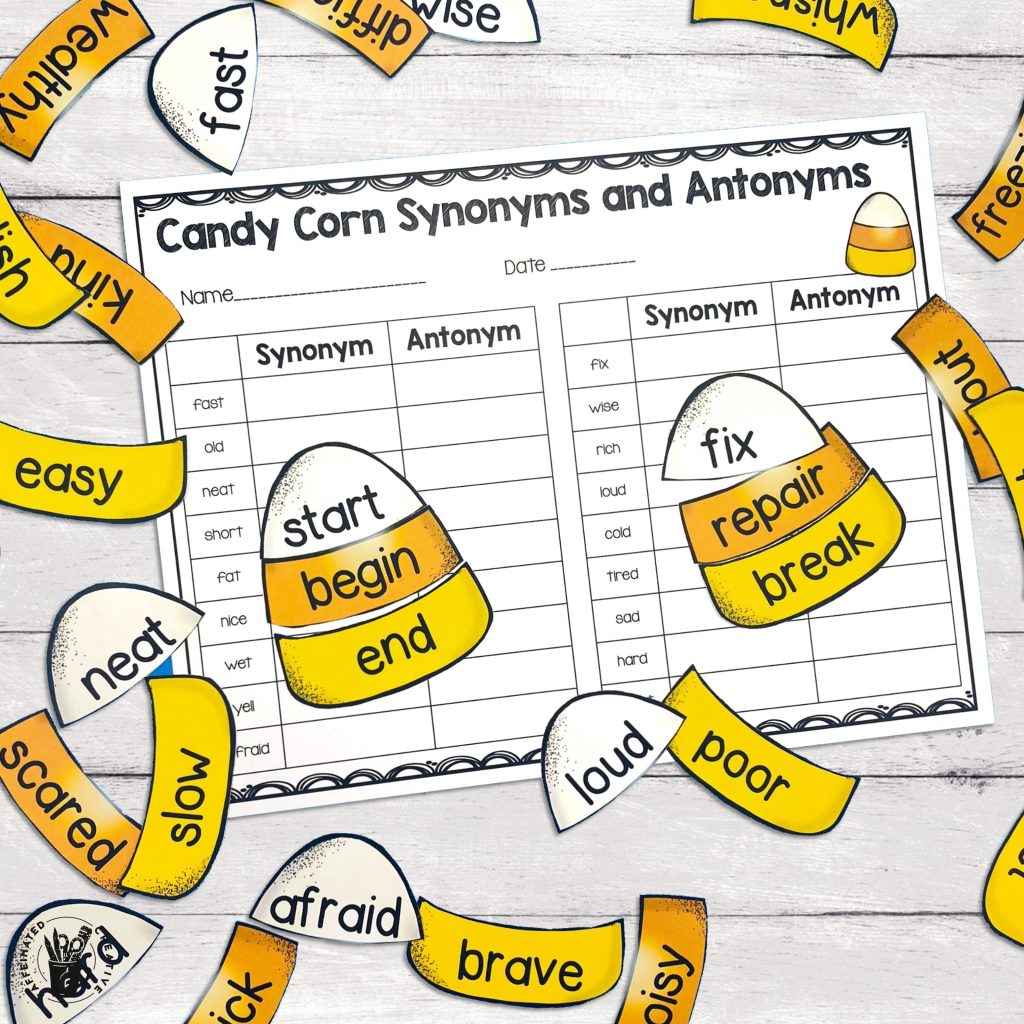 Another Halloween center also uses candy…corn! With Candy Corn Synonyms and Antonyms, students will put together pieces of a candy corn to make a word match its synonym and antonym.
Finally, Parts of Speech Pie is great for Thanksgiving time. Students sort pie slices with the plate that has the correct part of speech to create a whole pie! Hint: this center is also great to use on PI Day on March 14!
Guess what though, there are TEN more centers included in a Fall Center Bundle! These are just some of the ones included in a Fall Center Bundle that will have your second-grade students engaged and learning throughout the entire fall season!