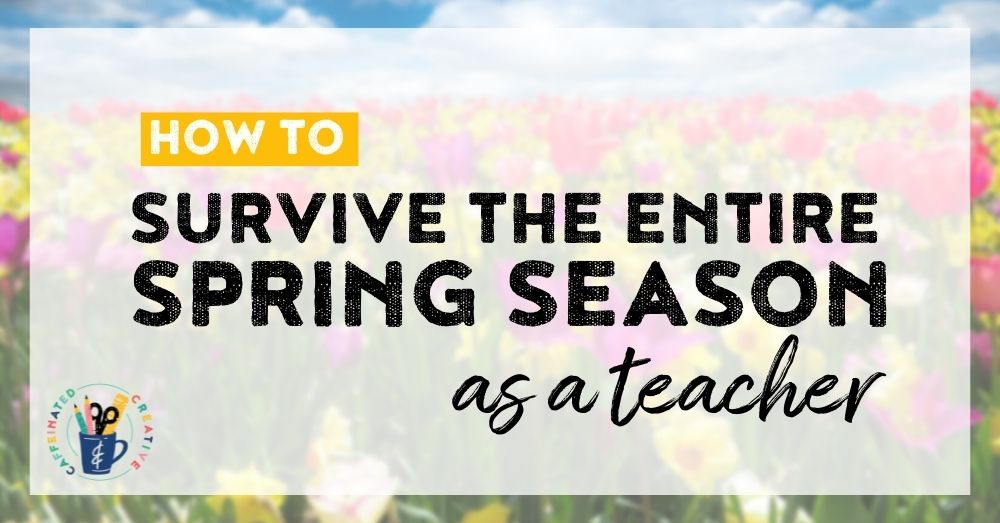 Ahhh springtime. A time of spring holidays and that end-of-the-year vibe.  The time when flowers bloom and new things are growing.  This is also after months of winter holidays, class parties, and winter break all the spring holidays seem just like a chore.  It is now the time when not only your students but you yourself are antsy and itching for a break. Luckily there are still tons of ways you can celebrate the holidays during spring. 
St. Patrick's Day
Let's start with the leprechaun's favorite holiday, St. Patrick's Day! There are many fun activities you can do for St. Patrick's Day!! One of my favorite activities to do even as a kid was to graph Lucky charms. Simply get a box of Lucky Charms and place students in small groups. Then have them graph how many of a certain shape they have in their pile. Bonus points if you can get through that lesson without anybody (this includes you, you stressed teacher) eating half the box!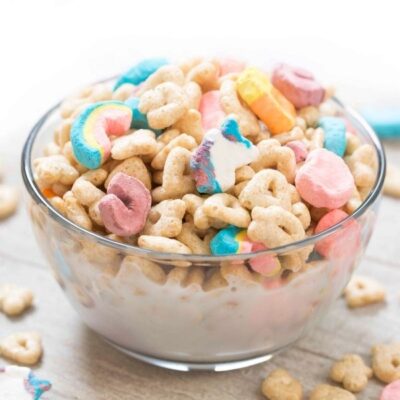 This would be also a great time to have students actually learn about the meaning behind St. Patrick's Day and why certain symbols such as clovers are prevalent during the holiday. With Celtic Comprehension, students will read a short passage about how St. Patrick's Day started and then answer the comprehension questions.
Another fun activity I remember doing in my old elementary classroom was writing a detailed how-to piece of writing that explains how to catch a leprechaun. Because apparently if you catch a leprechaun wishes come true or something! Still waiting on that Lamborghini though…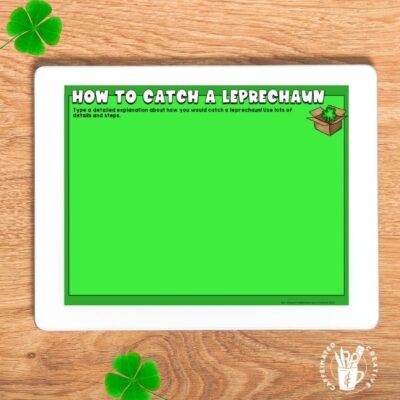 Another cheap thing you can do ironically comes in the form of gold. Well, actually not real gold but you get my drift. Head on over to the dollar store and grab a ton of those gold plastic coins, or if you are feeling brave, the chocolate ones! Students can use those for a variety of activities such as making a bridge for STEM practice.
This would also be a great way to start practicing arrays for multiplication! Students can learn what columns, rows, and repeated addition are.  They might be surprised to learn that by understanding arrays,  they are actually learning the basics of multiplication!
Another thing that I like to include in all of my units are codes! These are a fun way for students to practice pretty much any concept! For example, with Clover Code students practice two-digit addition and then they solve the riddle.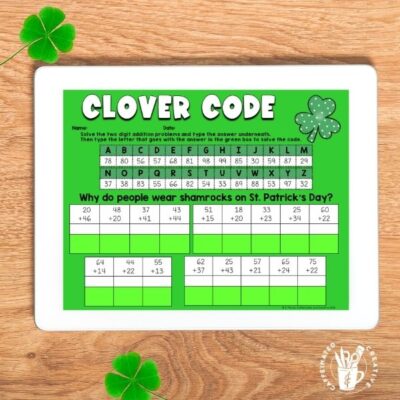 Paddy's Place Value is pretty similar, but for this activity, students find a digits value and then solve the code. Riddle codes are a great way to have students practicing common math concepts in second grade while also incorporating some holiday fun!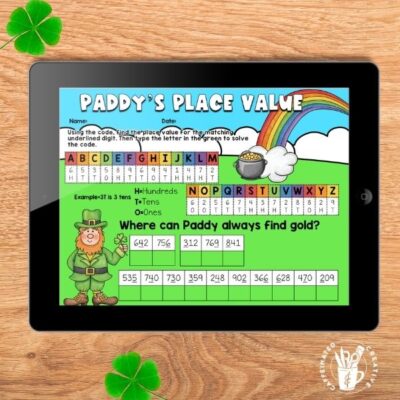 If you are looking for only St. Patrick's Day goodies, check out my Digital and Printable St. Patrick's Day unit!
Easter
True story. One year for Easter my uncle on my dad's side got my sisters and I a rabbit as a joke. My mom was obviously very upset and I don't know what became of the rabbit but I guess that's one thing you don't do for a gift on Easter. Sidenote my uncle was notorious for buying us things that would annoy my mom so it wasn't out of his personality to do this.
When it comes to Easter this is a touchy holiday that depending on where you teach can't have religious connotations. All of my Easter stuff purely focuses on those floppy-eared critters and Easter eggs. To this day I still don't understand the correlation between the two…but whatever.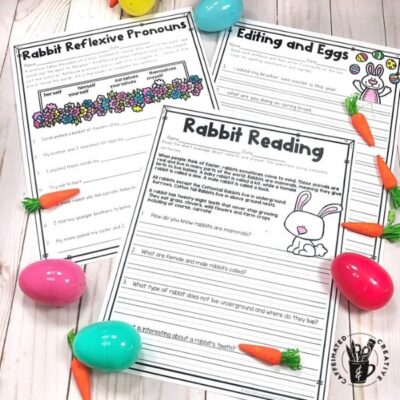 With these rabbit-themed pages, your students will get a dose of Easter in a fun and educational way.
Earth Day
Now let's not forget that special day in April that we should all be taking part in year-round. And no I don't mean tax day. I'm talking about Earth Day. When I first made my Earth Day mini-unit years ago it almost felt a little hypocritical to be making something out of paper that would probably be eventually trashed. However, my hope is that you use whatever is left from my unit for recycling.
Anyways, when I think of Earth Day I  automatically think of sorting. When you sort your trash between actual trash and recyclables,  the same can be done for concepts! This is a great way for covering concepts such as syllables, plural pronouns, and much more.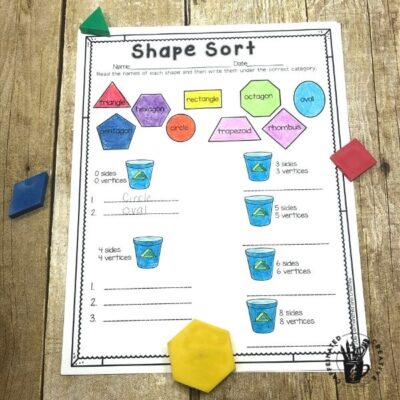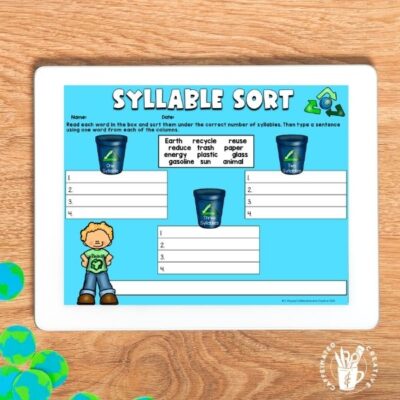 And personally, for me when I think of  Earth Day I also think of solar. This is partly due to the fact that my husband has been selling solar panels for several years for residential homes so I always have an ear open about what's going on in the solar world.
Solar spinners is a page available in my unit and also at the entirely separate center would even more fun. Using a paper clip and pencil students will spin using their makeshift spinner and then add two 3 digit numbers. This is great practice for regrouping and you can have students race to see how many problems they can solve in a certain amount of time for a challenging game.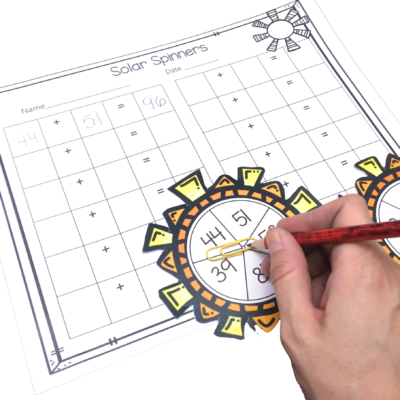 Now the good thing about my Earth Day unit is that it is also now almost entirely digital! There are some parts that cannot be made digital as easily but I have tried to make my units more environmentally friendly, especially for this unit!
Cinco de Mayo
The last holiday I want to cover is one that I have taken a particular interest in and not just because it's my husband's birthday. (Sidenote he did not in any way influence or sponsor this post that has mentioned him several times ha ha.)
Cinco de Mayo is a really great holiday to introduce students to another culture. It can be a little difficult at times to cover holidays such as this in a way that they are not just stereotypical but informative. I'll be honest, A few years ago I did not even know that Cinco de Mayo is actually an American holiday. It's very helpful to do research if you do choose to explore holidays celebrated in other cultures. With my unit students will actually learn what Cinco de Mayo is and the real history behind the celebration.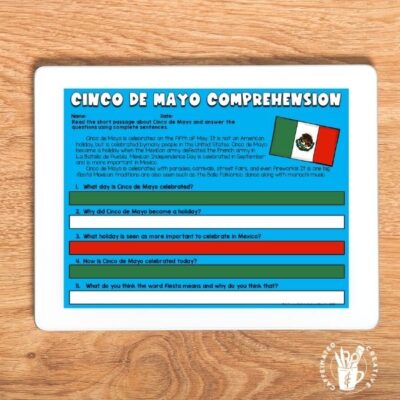 Students will also be able to practice tons of concepts such as graphing, time, complete sentences, multiple-meaning words, and much more with fun Mexican food-themed activities. 
Spring
Ok so I have covered tons of spring holidays, but what about the actual season!? I'll be honest, I sometimes forget about spring. Here in Arizona we usually go straight to summer after "winter". It is March 6 as I type this and the temperature is 85 degrees! 
However, I did grow up in the midwest and lovingly remember those actual spring days, when it's not too hot, not too cold. Just perfect. Towards the end of second-grade students are starting to get ready for third-grade concepts. 
Regrouping is huge, albeit sometimes tough to teach concept. There are tons of regrouping activities in my Digital and Printable Spring Unit!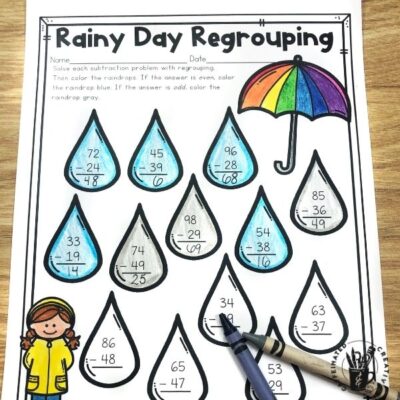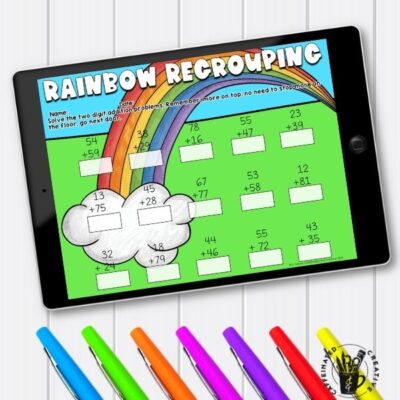 The months of March-May can be such a crazy time, and it especially was in 2020. If you want to be prepared for all of the holidays mentioned as well as the spring season, be sure to check out my Digital and Printable Spring Unit. Teachers have used it for so many different ways such as morning work, test prep, homework, last-minute sub plans, etc. All you have to do is either print or assign Google Slides! Happy spring!