Chances are if you are reading this, you have survived multiple February holidays. Groundhog's Day, Valentine's Day, sometimes Lunar New year, and Super Bowl. Also, I don't need to tell you that there is another holiday this month. Yes, President's Day. Evidently is sometimes overlooked, but with this quick read, you will have ideas for celebrating President's Day in the classroom!
President's Day is a federal holiday so schools in the states usually have the day off, however, that shouldn't dissuade you from doing some fun President's Day activities either the week before or the day after.
I will be the first to admit, I didn't really learn about Washington until I was way older. And that was all because of a little musical called Hamilton. I learned more about the Founding father via that musical than I did back in elementary school. I should've known that learning about the presidents can be fun.
One year I remember having a student who was OBSESSED with learning about the presidents. He even had trading cards ala Pokemon, but for presidents. Who knew several years later there would even be a musical with a singing George Washington to ignite a new love of learning about the presidents?
Despite my being a musical lover, I had NO desire to write a 3-hour musical to engage students while teaching about the presidents. I can bet one George Washington that you don't either! Luckily for you, you don't have to! In fact, all you have to do is either print or assign activities!
My President's Day No Prep and Digital Unit has 20 pages of no prep print math and language arts activities as well as digital options! You can have worksheets that can be used for morning work, homework, early finishers, test prep, review, centers, or even sub plans!
With this unit your students will learn about the founding fathers with fun activities while covering second-grade standards such as word problems, main idea, using graphics organizers, elapsed time, 2 digit addition and subtraction, proofreading, and much more! Keep scrolling to see just SOME of the pages!
Books for President's Day
There are many books about President's, both past and present, however I suggest sticking with books that aren't focused as much on the politics rather than the president's themselves. I highly recommend books on the Founding Father's or President's Day as a whole.
Activities for Celebrating President's Day in the Classroom
President's Day can be fun with word problems. Students will read and solve word problems about the founding fathers with second-grade skills.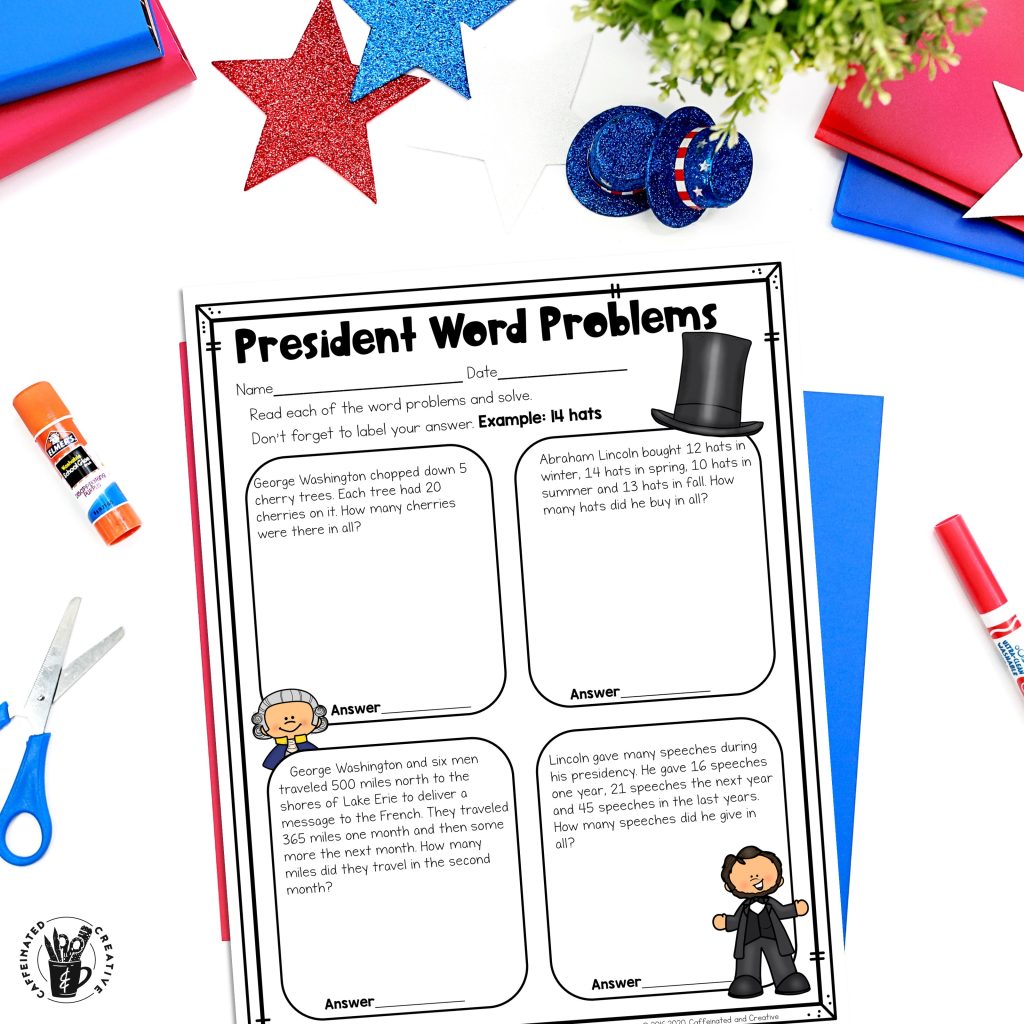 With Nation Non-Fiction, students will have a fun reading activity for President's Day! After reading the passage about why the holiday is celebrated, they will answer questions about the holiday.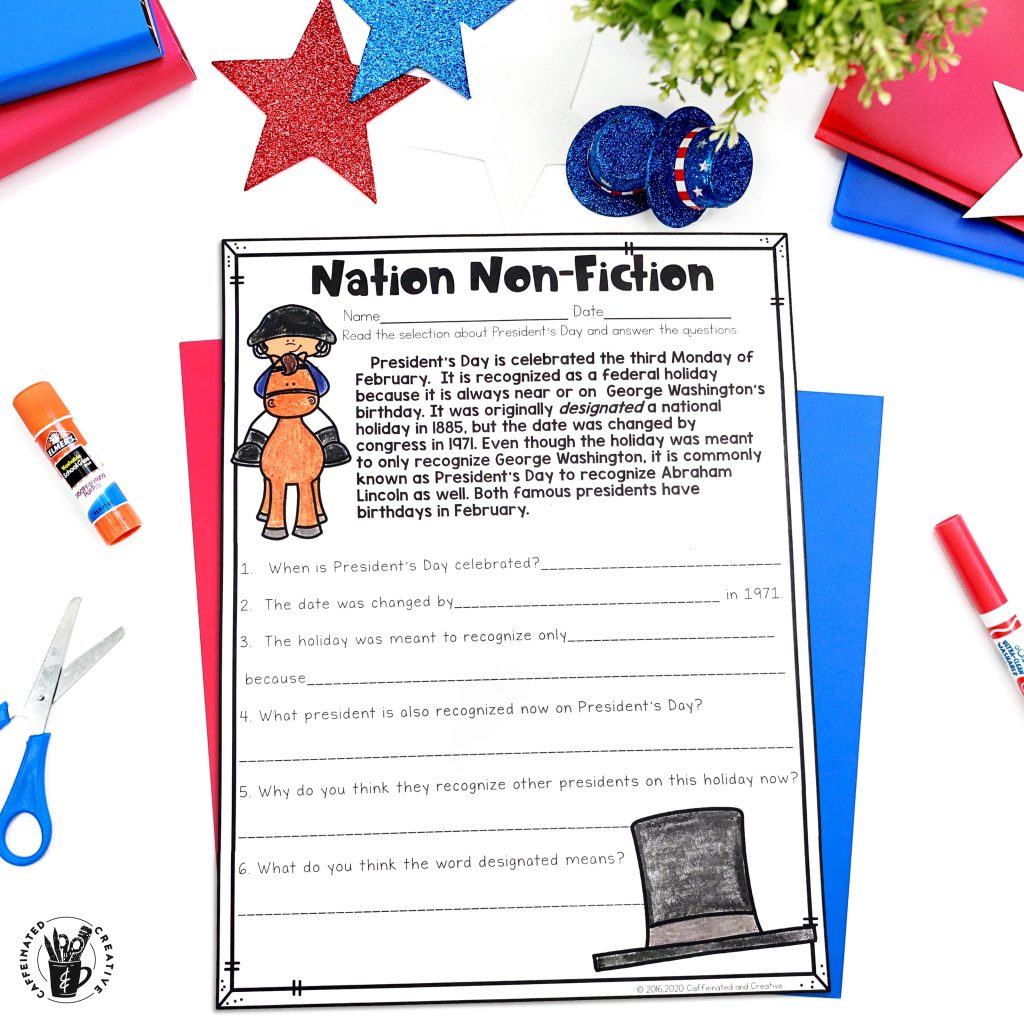 Next, get a chuckle from your students this President's Day with Rock Group Code. After solving the 2 digit subtraction problems, students will solve the code to answer the riddle.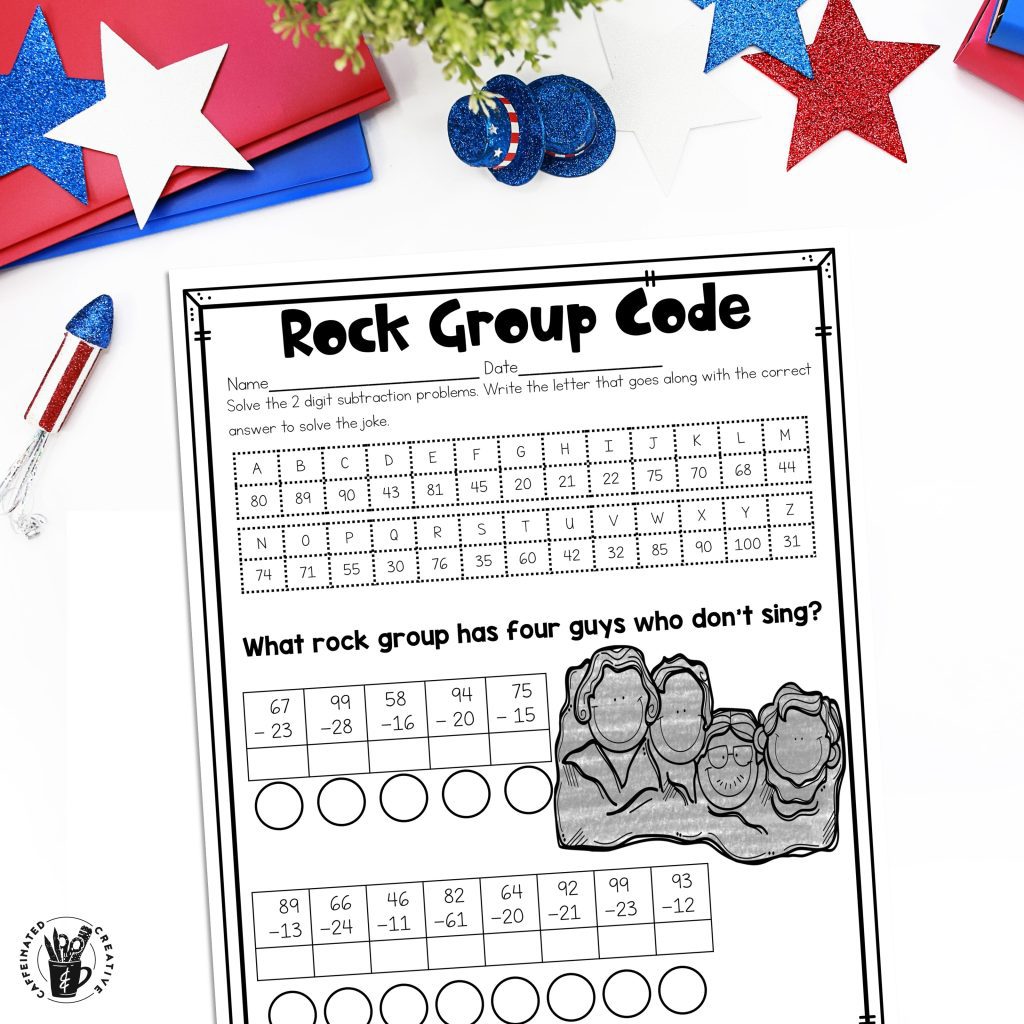 President's Day research can be more fun with these graphic organizers! Have students learn about Washington and Lincoln with these graphic organizers that will help guide their research!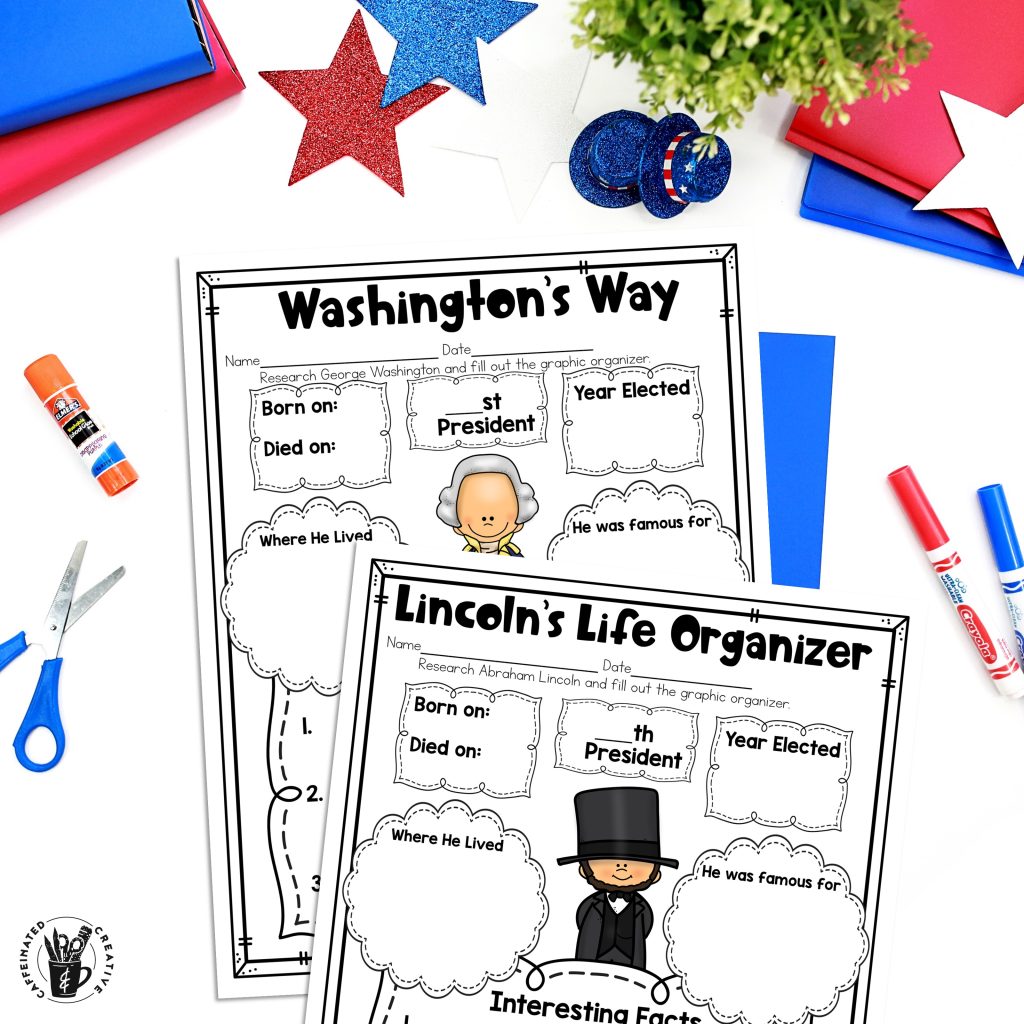 Have fun finding the names of former presidents with this President word search.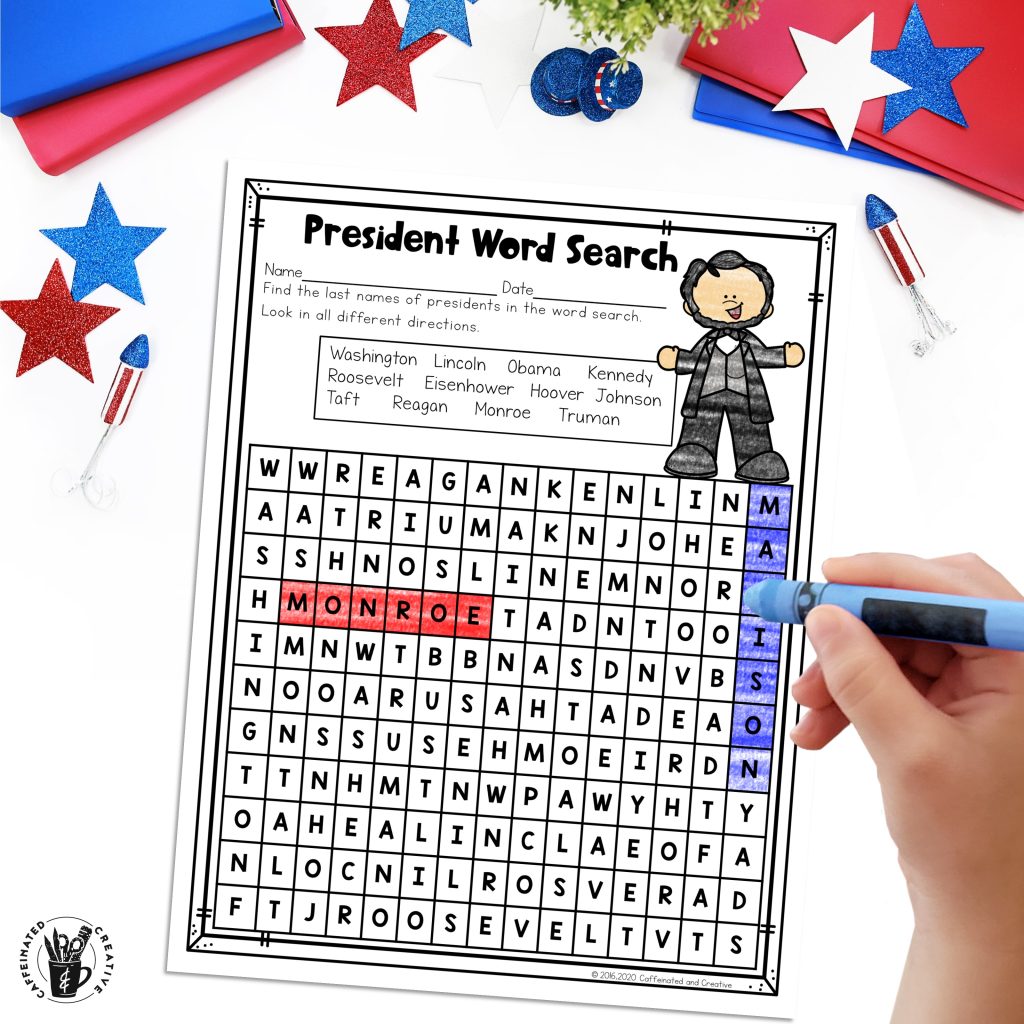 Finally, it's time to learn about the presidents even more! With Oval Office O'clock students will read short word problems involving elapsed time and write the time.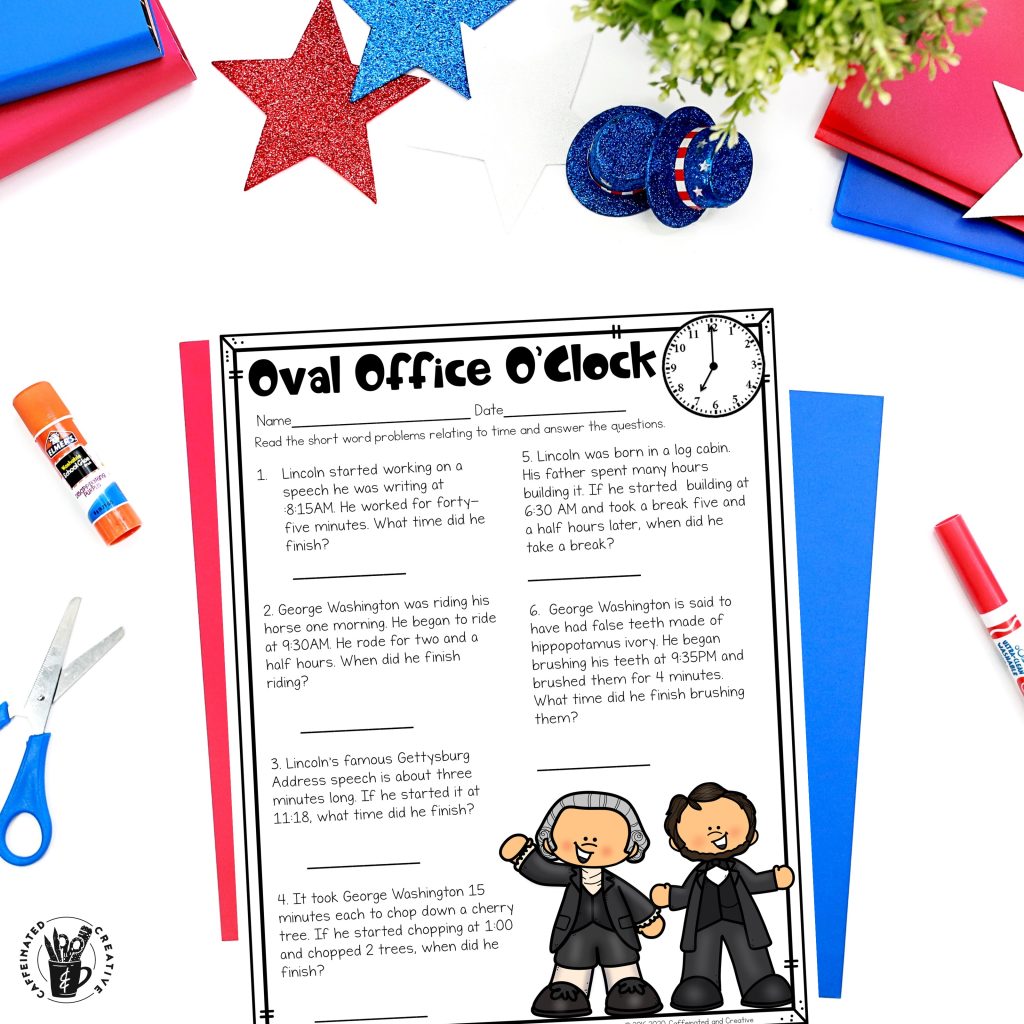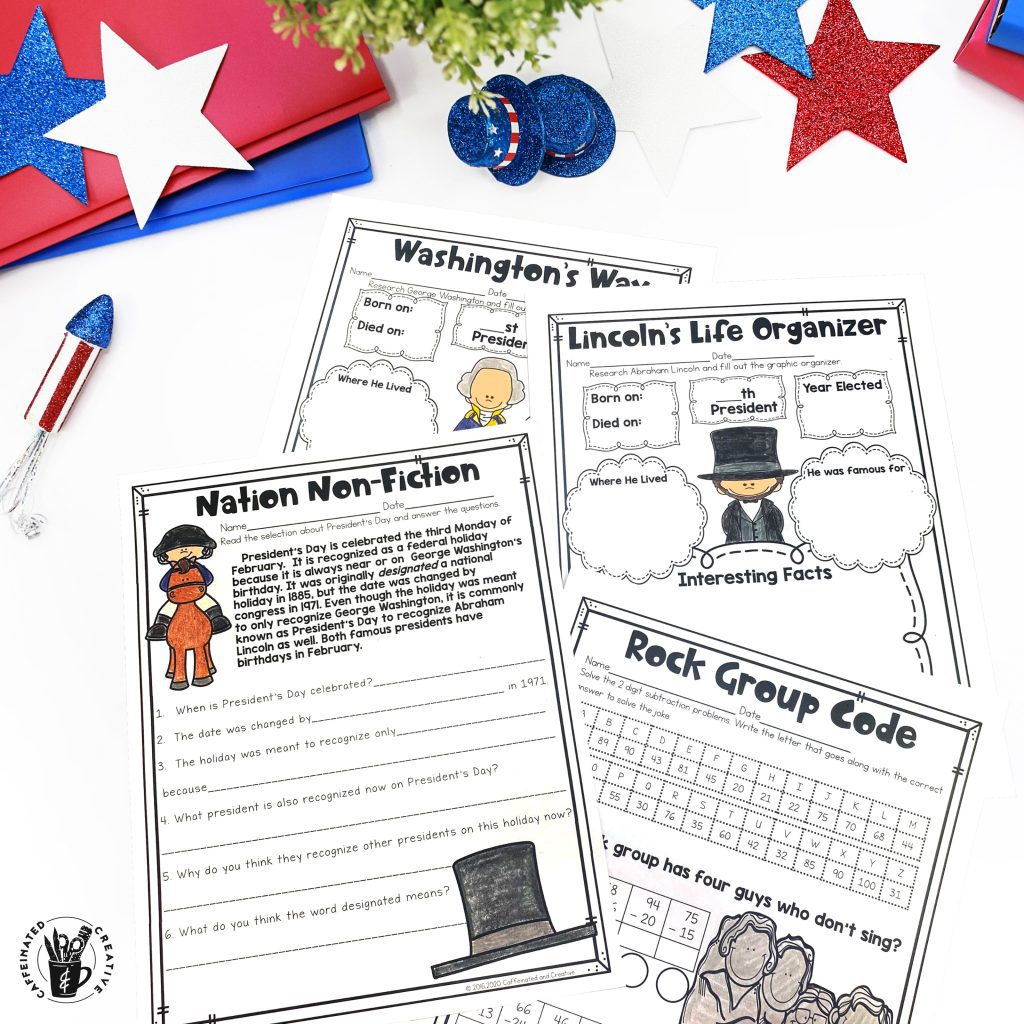 Get all of these pages plus many more by clicking the image above or here: President's Day Math Reading Writing Activities No Prep and Digital.