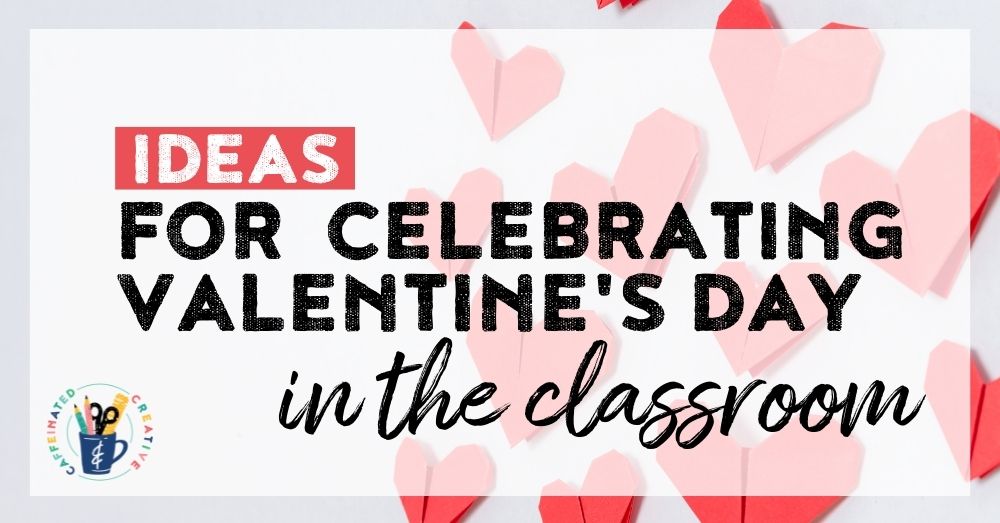 Ah the month of love and holidays galore. There are a ton of holidays in February (check out this post for even more ideas for the month). However, I believe that when people think of February the holiday that first comes to mind is Valentine's Day.
I have fond memories of making "mailboxes" for all those cards I got. I actually saved some and they scream "90's". There are many ways to have students create mailboxes so it's entirely up to you! With a little construction paper, glue, and shudders, glitter, any of these items can quickly become a fun mailbox!
File folder
Large empty can
An empty gallon milk jug with the top portion cut off.
A legal size of construction paper or cardstock simply folded and stapled on the sides
A paper bag
Shoe box
Tissue box
Cereal box
Valentine's Day Cards
Afterwards, all those cute mailboxes are made and the work seems done. However, you may come to a frightening realization. "Uhhhh poop, I forgot to get Valentine's Day cards for my students!"
Given how much teaching has changed in the past few years everything is digital. I wondered how Valentine's Day could be still celebrated even if you were virtual.
These Valentine's Day cards are both printable and also digital and will save you from having to stand there in the store deciding between Marvel, Harry Styles, Encanto….or whatever else is currently popular thing at the moment.
Ideas and Activities for Valentine's Day
Another idea to celebrate Valentine's Day is by sneaking in some educational content!
For example, using the Pepto Bismol…sorry, Candy conversation hearts, students can graph the times a certain word is shown or the color. Now if you want less sugar, this graph is printable or digital….no chalky gross tasting (sorry not sorry) hearts are required.
Another fun idea for a math activity for Valentine's Day is practicing geometry! I mean, shapes have feelings too! While reading a letter, students will fill in the blanks by showing they know the attributes of each shape.
If you are looking for even more NO PREP or digital activities my Valentine's Day No Prep and Digital ELA and Math Activities Unit is full of Valentine's Day activities for second grade!