Disclaimer: Some of these organization methods require purchasing items that you can find using my Amazon affiliate link. Just click on the product you would like to be taken to the link or click here to see the entire organization product list.
I grew up with neat freak parents who insisted on daily chores, and hardcore cleaning on the weekends. So it was of little surprise to find I would also strive to have an awesome organization system in the classroom! As a kid, all of these chores pretty much seemed like the end of the world. However, as I got older I realized that that genetic trait has been passed down to me. Being organized has always been beneficial to me when it comes to school and work. My classroom quickly became "the organized one".
I have learned to let go a bit and let the mess be a mess(like my craft room) but, I think the classroom runs smoother when things have a place. Going into a classroom with stacks of papers on the desk, books placed lazily on shelves, and not knowing where to find anything is a huge pet peeve.
I was a substitute teacher for a while and not being able to find things easily in the classroom was stressful! Organization in the classroom doesn't have to be scary or break the bank! Bins, baskets, and drawers are your new best friend! You can find these super cheap at stores like Target and Walmart, and even the dollar store! As you can see, I love drawers, bins, and organizers!
Bins, Baskets, Drawers, and More for Organization
The best thing about these organizers is that you can customize them with just paint and some labels. There are lots of spray paints out there, but make sure you get one that is specially made for plastic! Otherwise, your paint will start flaking off and your hard work will look like a literal hot mess. (Learned this the hard way)! Next, find labels, make labels, or whatever you fancy for these organizers.
One type of organizer I LOVED was ice bins…yes ice bins! I used ice bins practically for everything! These were great for storing teacher books, picture books, file folder games, and much more! A big bonus is that they are very cheap and students can easily grab a bin for Daily 5 reading, centers, and more!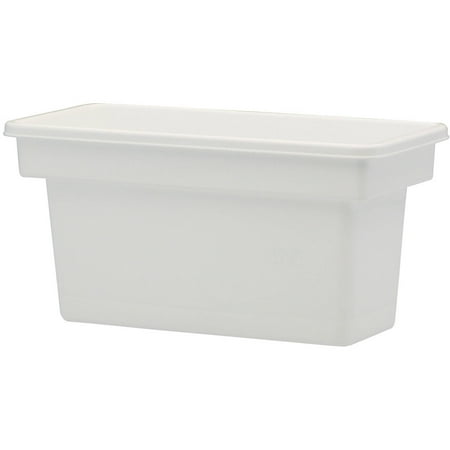 Another common organizer many teachers use is Sterlite Drawers. These are great for storing so much and since they come in so many different sizes, you can store anything, from paperclips to board games! Another new hit with teachers are teacher toolboxes. These are awesome for storing smaller items and are easy to move. You can use toolboxes virtually for everything, and not just supplies. If you don't have a lot of space in your room to store centers or math manipulatives, these are a great alternative. Plus, you can take them anywhere easily in the room when working with smaller groups.
Labeling Methods
Now onto labels! There are so many methods to make labels. A simple way is to grab some pretty cardstock paper and cut it to size and tape it on the inside of the drawers. This also serves the purpose of hiding what is in those drawers…I mean do you really want everyone to see tampons, deodorant, and a king-size bag of Kit Kats? If being crafty isn't your forte, Teachers Pay Teachers has tons of drawer labels and toolbox inserts already premade!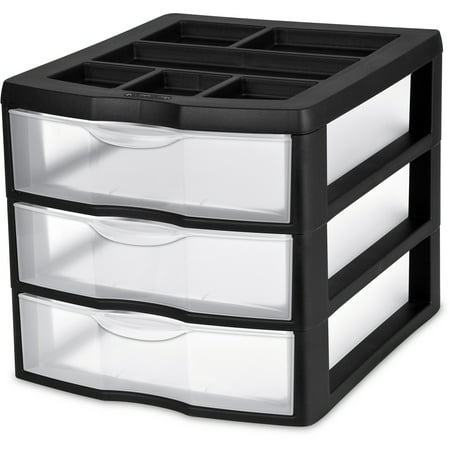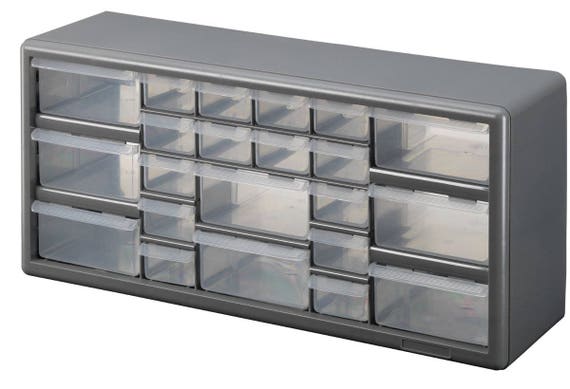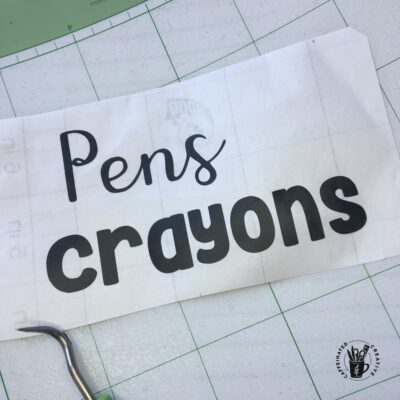 If you aren't concerned with hiding the contents and are lucky to have a cutting machine such as a Cricut or Cameo Silhouette, vinyl is going to be your new classroom favorite! There are so many things you can label using vinyl and with some fun fonts, your classroom will be even more organized.
Organization Ideas
One area of organization that sometimes gets overlooked is your actual ideas/thoughts/general musings about life! Before I started teaching I spent my days reading books and surfing the internet for tips and ideas. This became overwhelming until I started organizing all my thoughts and ideas. I make lists all the time. Blog ideas, grocery lists, to-do lists, vacation lists, etc. I started making lists of various things to cover in the classroom. Procedures, decor, themes, etc. I typically just write things in a notebook but, in the past, I have used other methods:
This can be done by using just a spiral notebook or even a sectioned-off binder. If using a binder, designate different sections for different categories of ideas such as classroom management, classroom displays, etc. For a notebook start on the first page with one category then skip a couple of pages to start the next one.
Also, one thing I do that seems very childish (not really) is I write on different colored papers or use tons of sharpies/pens/markers. If I write notes they seem to stand out more and do not get lost in the shuffle!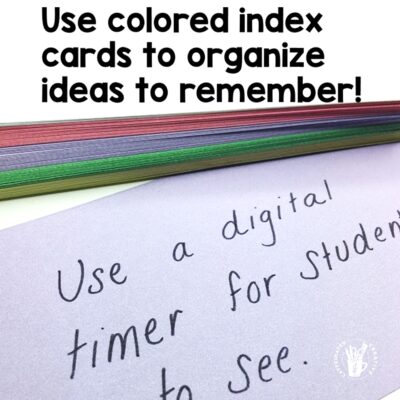 Finally, most of the things I find are online so I have separate folders under bookmarks for different things. This helps to find sites quickly. For example Teaching folder< Language Arts<Printables
Happy organizing!
More Back-to-School Posts