Are you looking for easy NO PREP activities and ideas on how to survive the month of December as a teacher? My December ELA and Math Second Grade No Prep printables PLUS Digital will save a ton of time finding fun holiday-themed resources for the month! Christmas, Kwanzaa, Hanukkah, Gingerbread Men, etc. I want to help other teachers save time these are perfect. Just print the black and white pages, or assign the digital portion to Google Classroom or Seesaw! No cutting, gluing, or colored ink!
The month of December is insane. You can make it easier with these math and ELA activities that require NO PREP and can be used for morning work, homework, class review, early finishers, test prep, indoor recess, class parties for December, or even last minute sub plans!
There are tons of no-prep goodies in this unit! Here are just SOME of the pages in action.
Math and ELA Activities for December
Practice subtracting two 2 digit numbers with Christmas Code. After solving each of the subtraction problems, students fill in the corresponding letters to solve the riddle.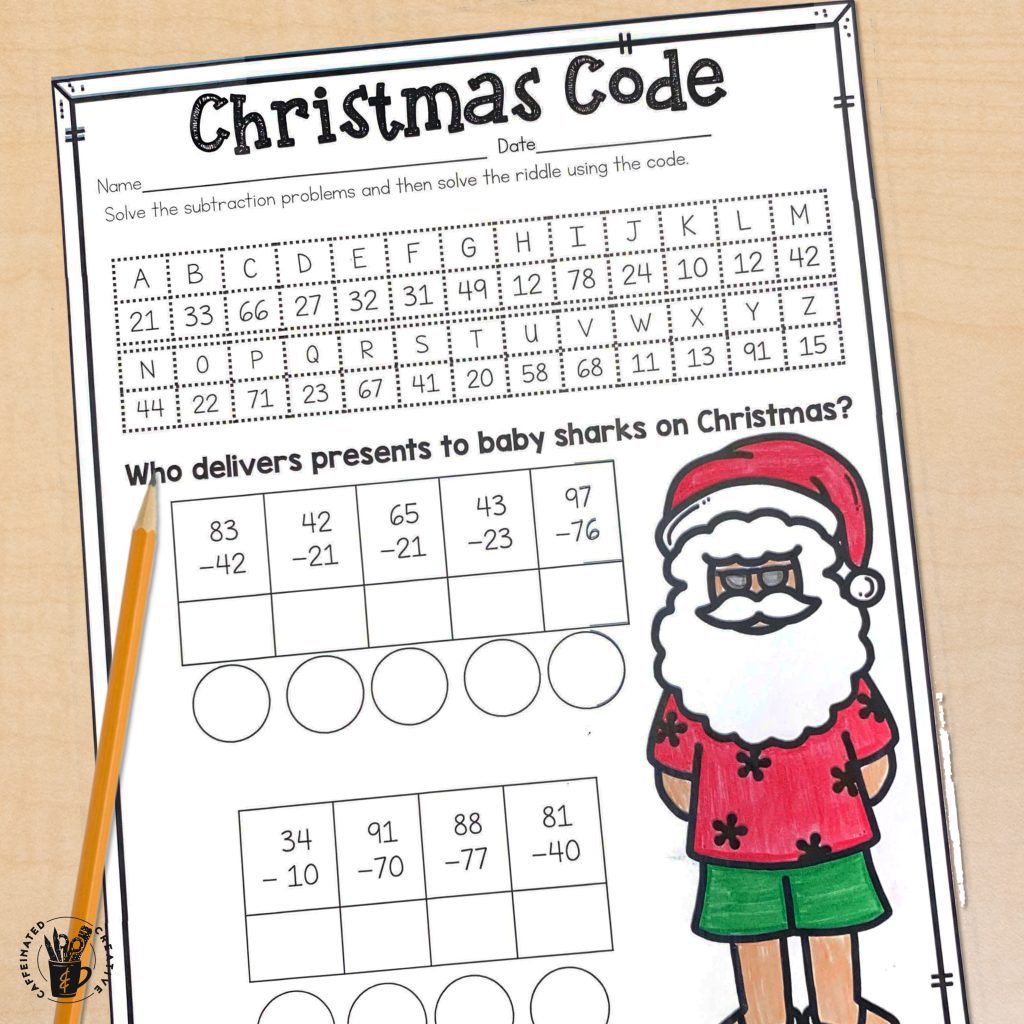 Your second-grade students will have a great time practicing reading graphs with Gift and Graphs. Using the graph, they will answer the questions that will involve addition and subtraction.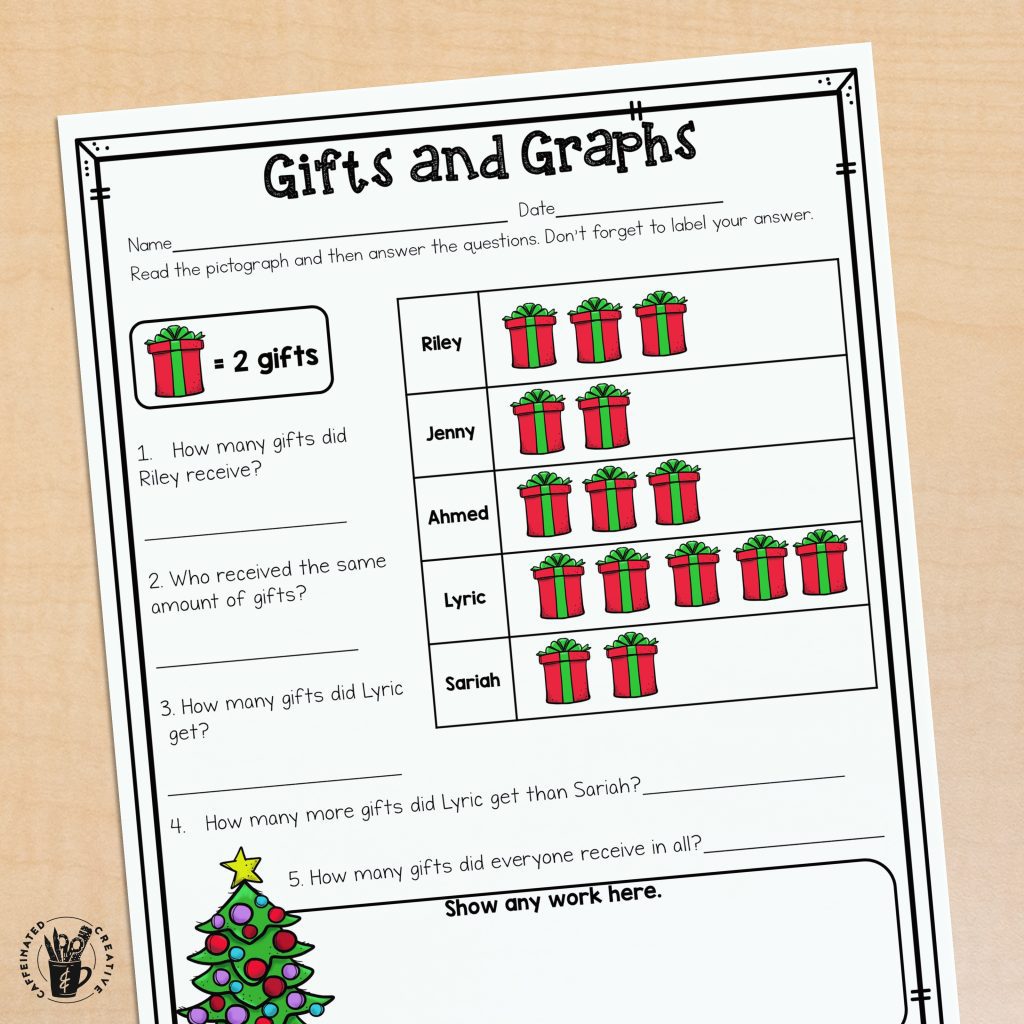 Students will get even more practice adding two 2 digit numbers with Light Up Even or Odd. After solving each equation they will then color each light bulb according to if the answer is even or odd. There is some regrouping involved in some problems.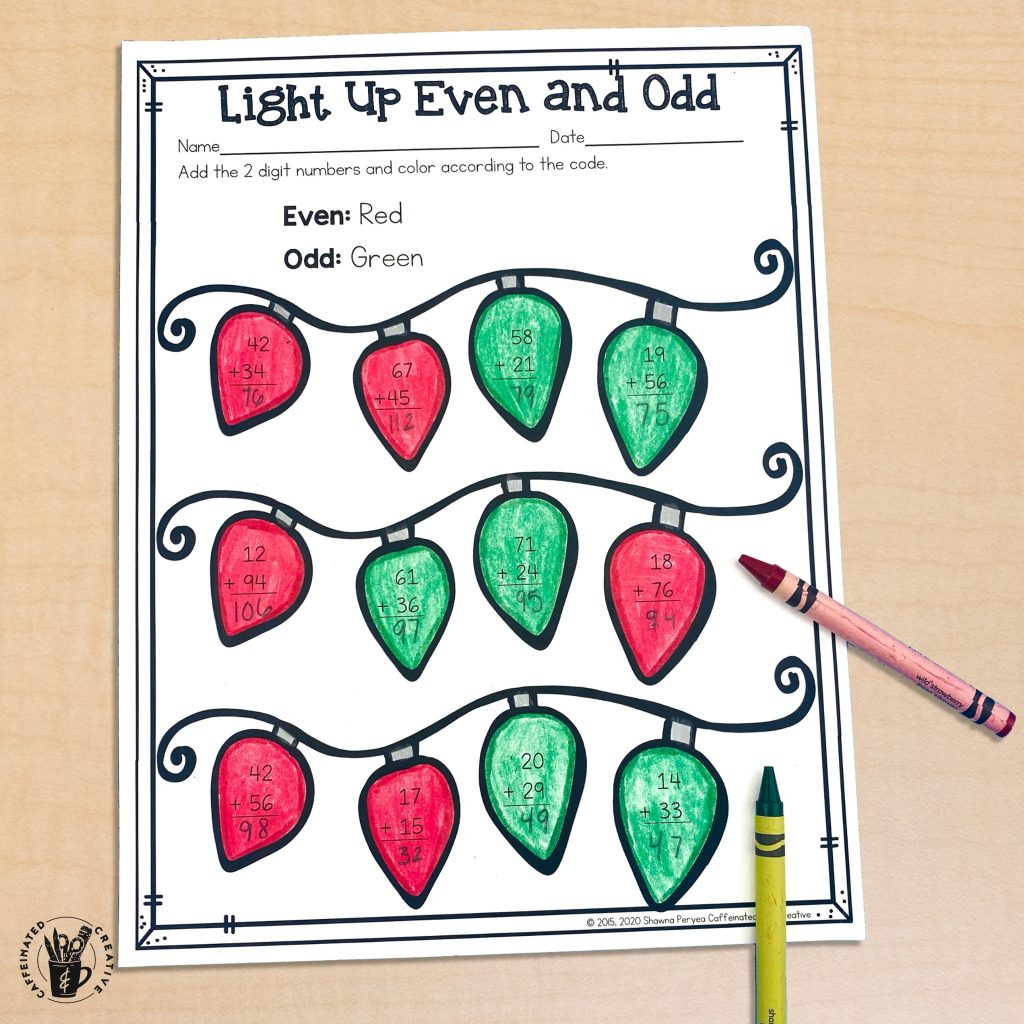 Have kids practice deciphering even or odd with Kwanzaa Candle Color Code. After solving each problem, students will color the kinara according to the position of the digits and more! This is great practice for 2 digit addition and also place value!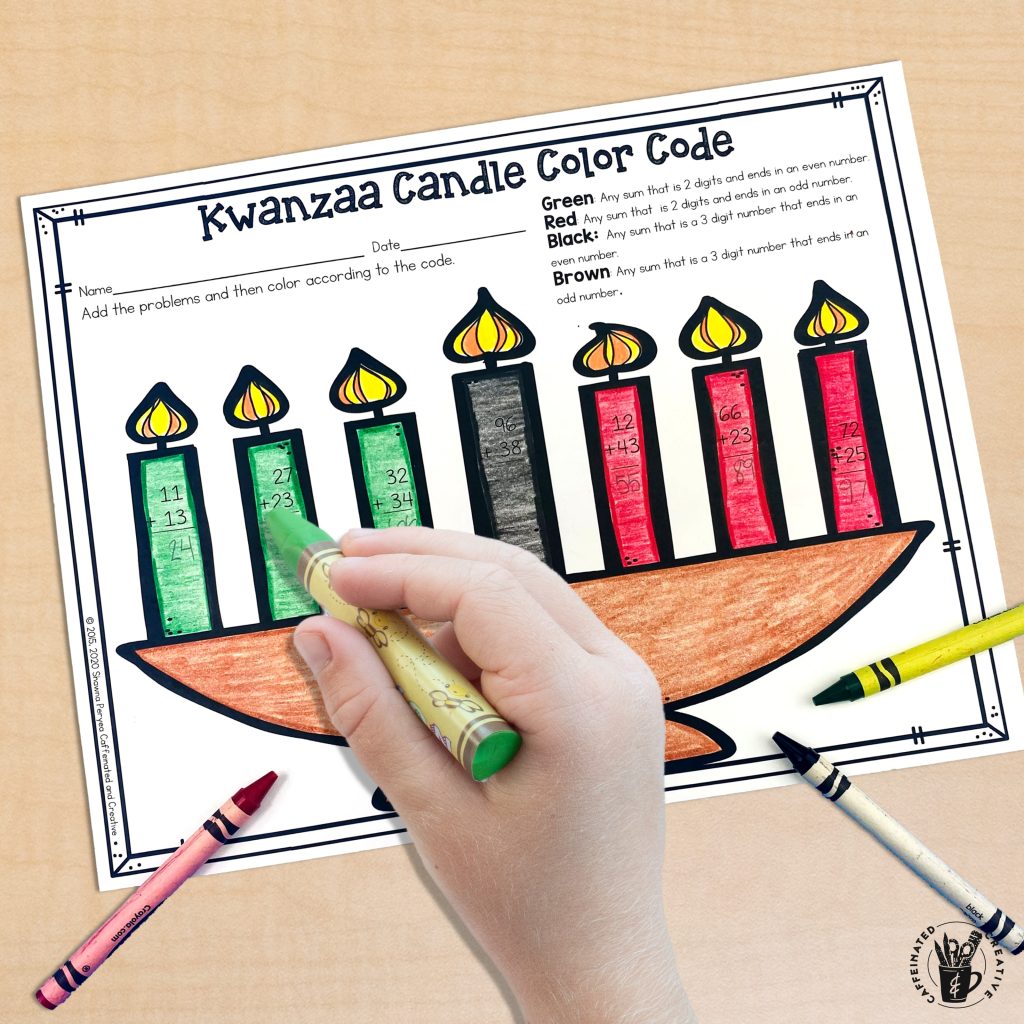 Peppermint Addition is a really fun way to have students practice adding two digit numbers that may involve regrouping. Using a paper clip and pencil, they will create 10 two-digit addition problems to solve. The best part is that this also a center for even more hands on fun!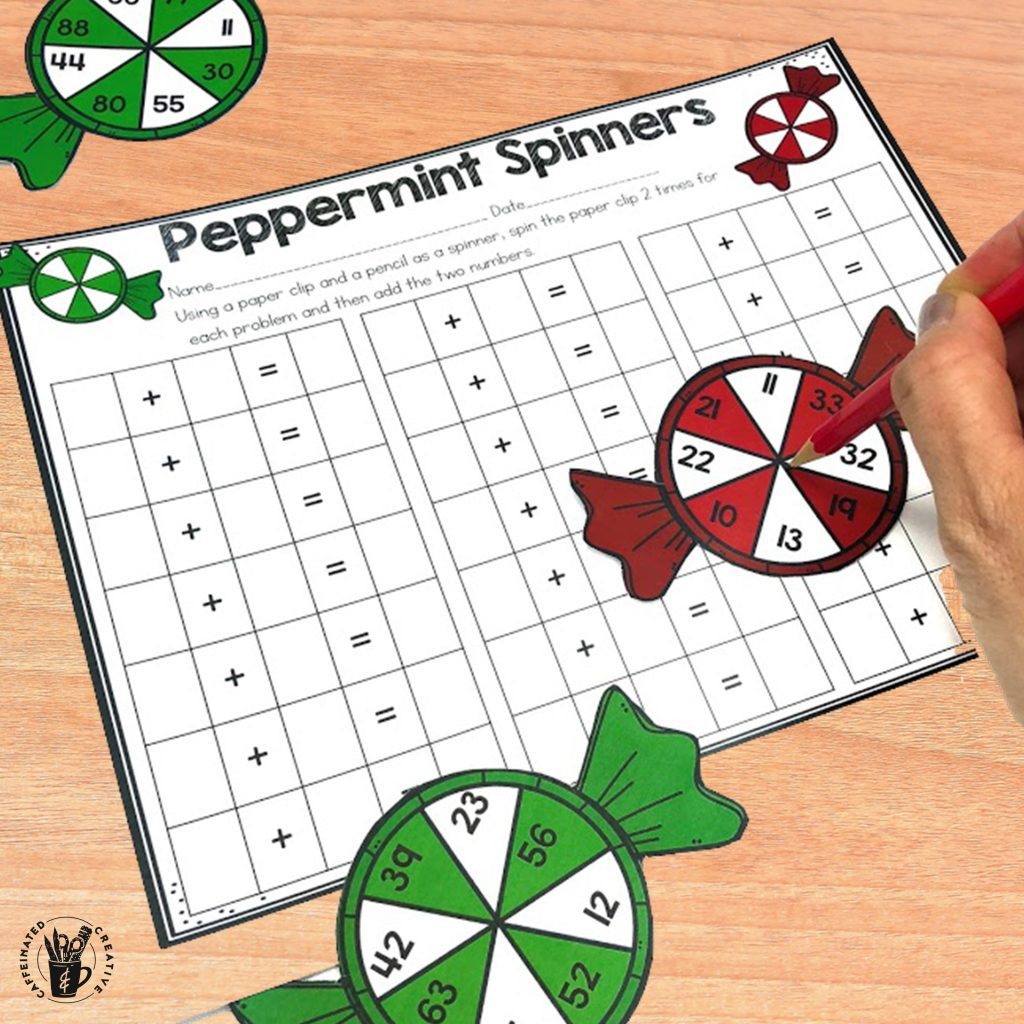 Kwanzaa main idea is a quick way for students to learn about Kwanzaa. After reading the short passage about what Kwanzaa is and what the colors on the kinara represent, they will answer comprehension questions.
Parts of Speech Tree is an easy way for students to review parts of speech. They simply color each ornament according to the code.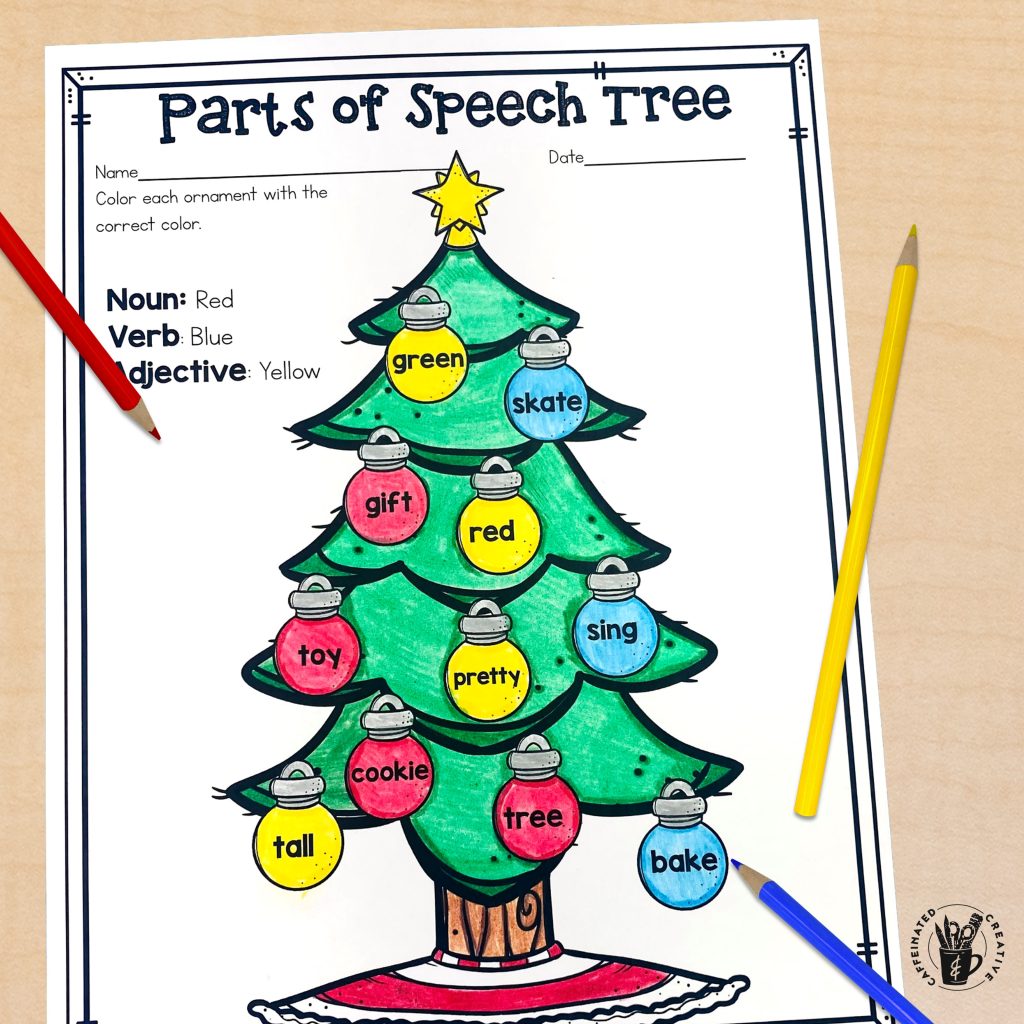 With SnowGlobe Contractions students will read the words on the snowglobe and create a contraction.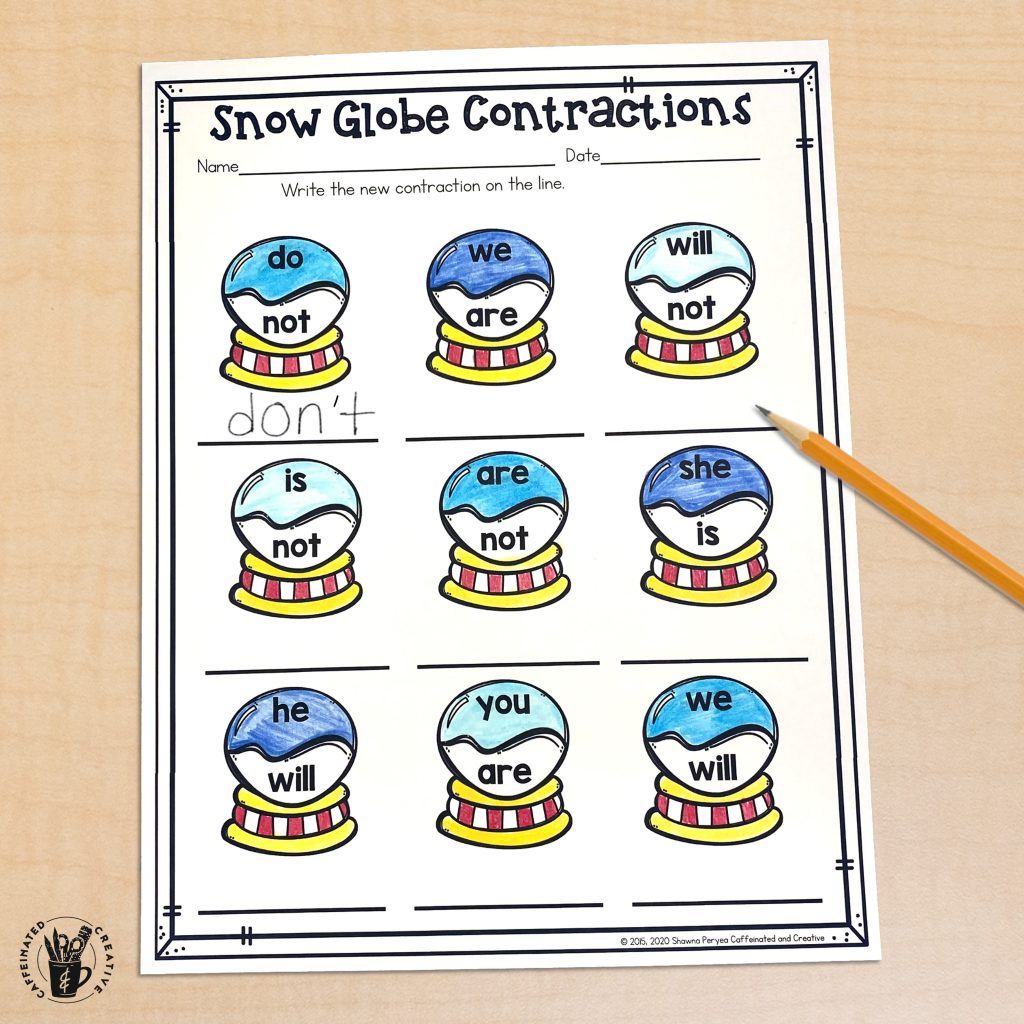 Fireplace Fragment is easy practice for students to identify complete sentences and fragments. After sorting the sentences by marking them with a "C" or "F", they will rewrite two of the fragments to make it a complete sentence!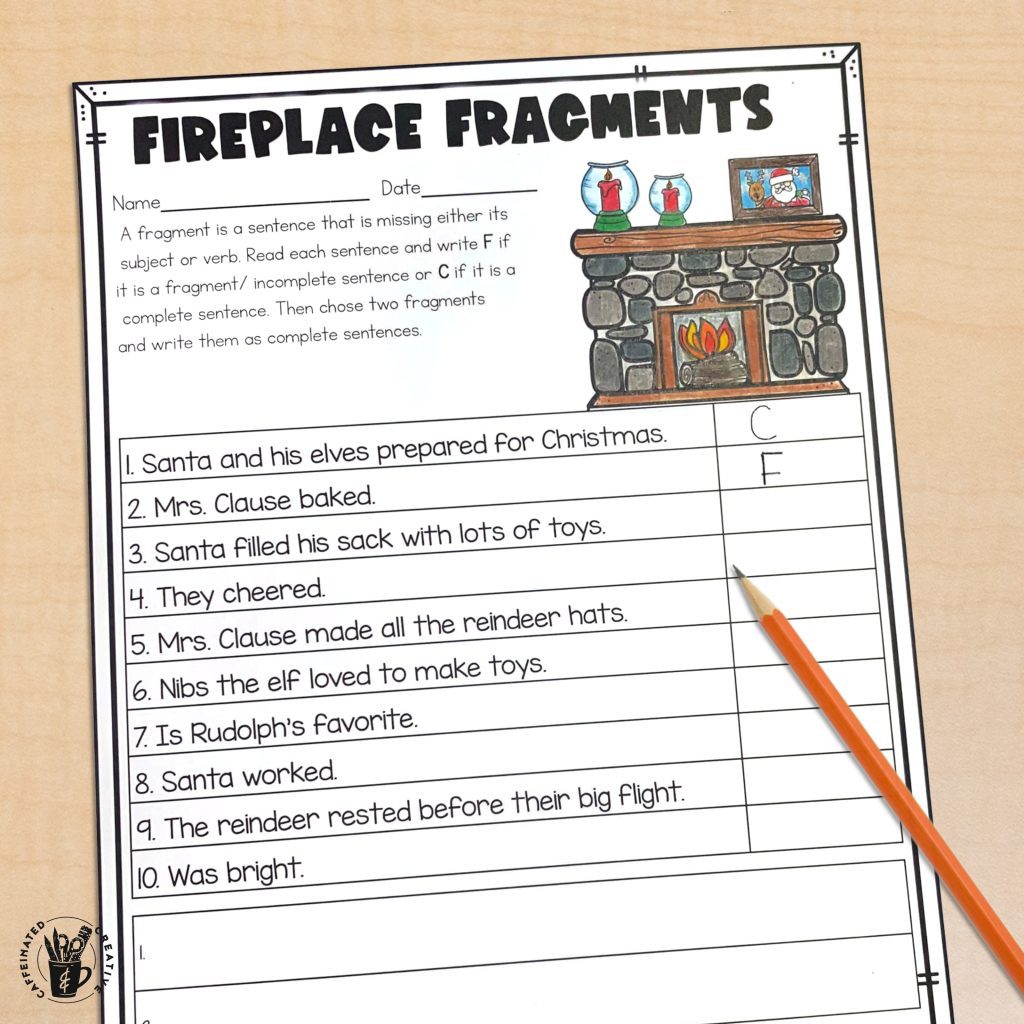 Have you ever wondered what Santa does during the rest of the year? This is a fun writing prompt where students will draw and write about what they think Santa does during his vacation!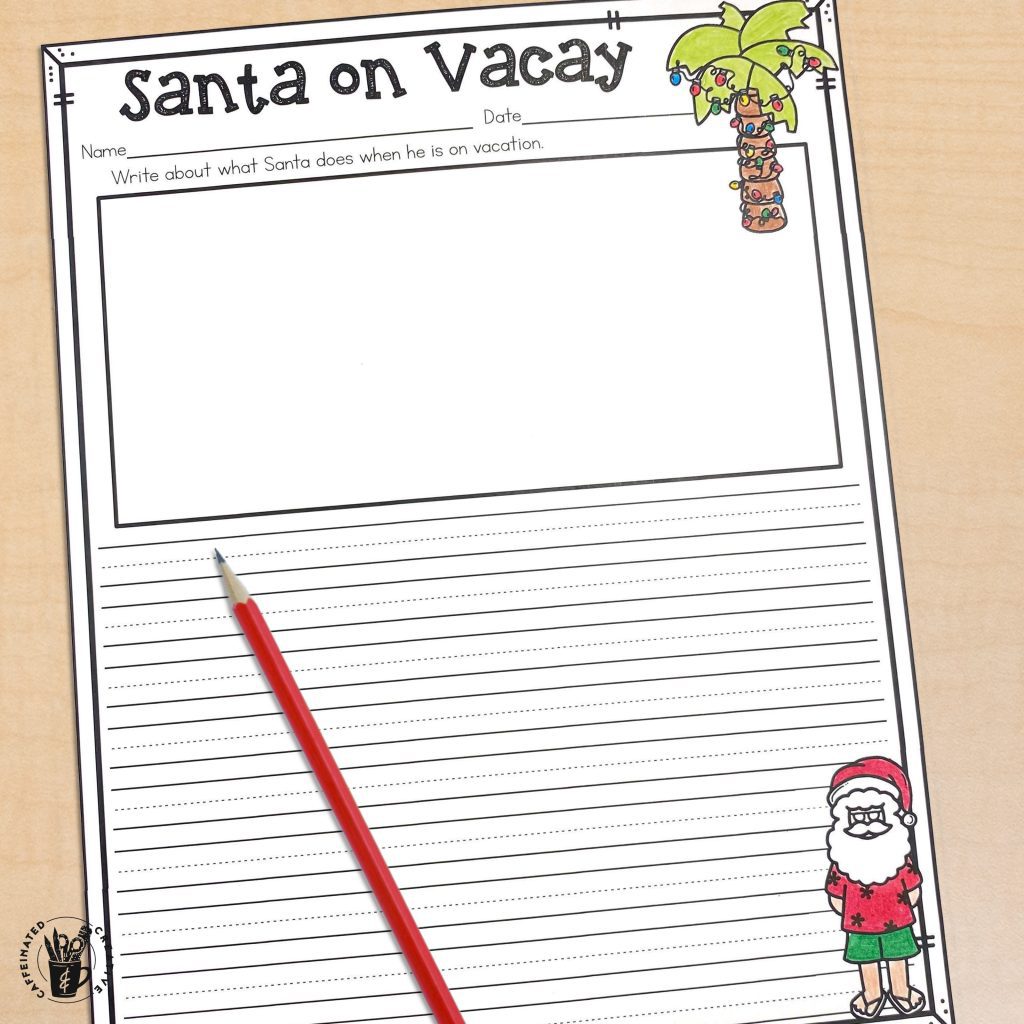 Oh deer! Incorporate reindeer by having students practice homophones. After reading each sentence they will fill in the blanks with the correct word. They can get even more practice with Dear, Deer by circling the correct homophone in a letter!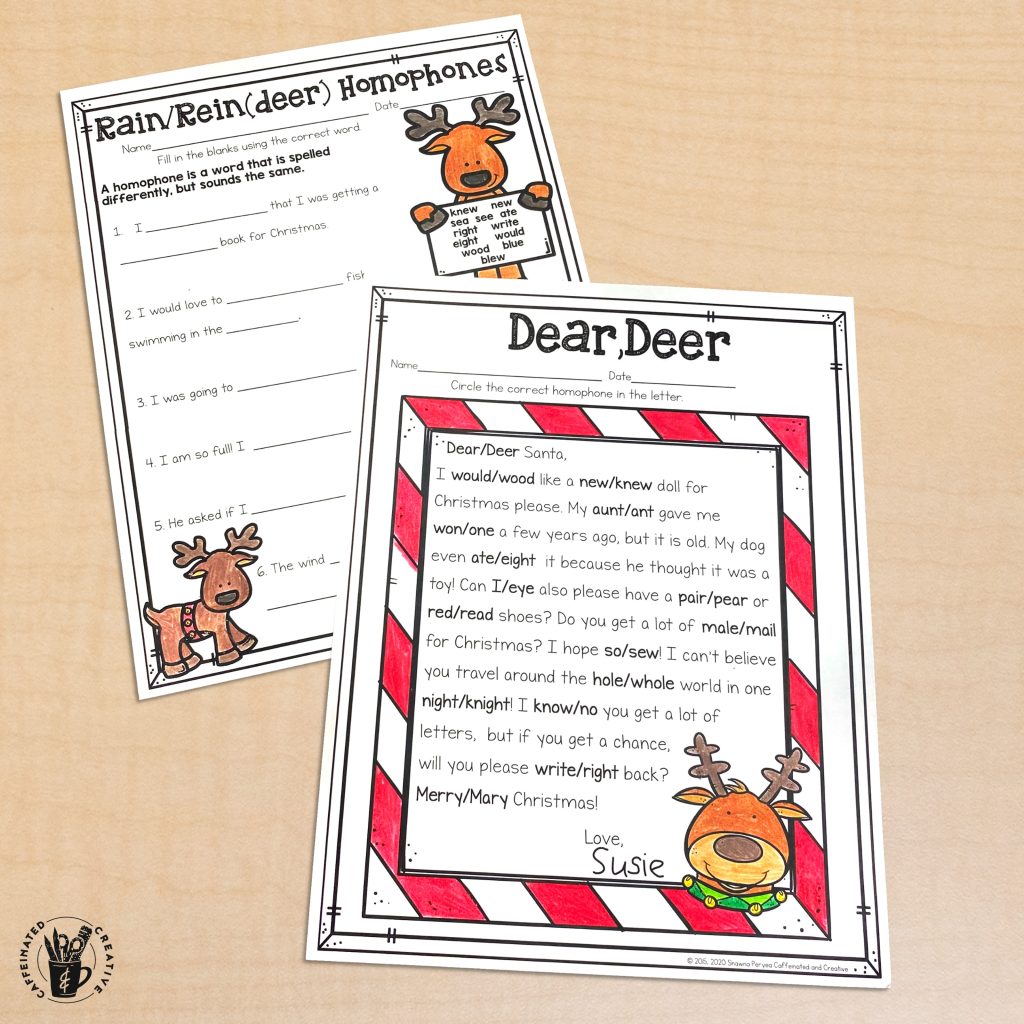 The month of December doesn't have to be hard so hopefully, you now have some ideas on how to survive December! To grab this time-saving unit, click the link here or on the image below.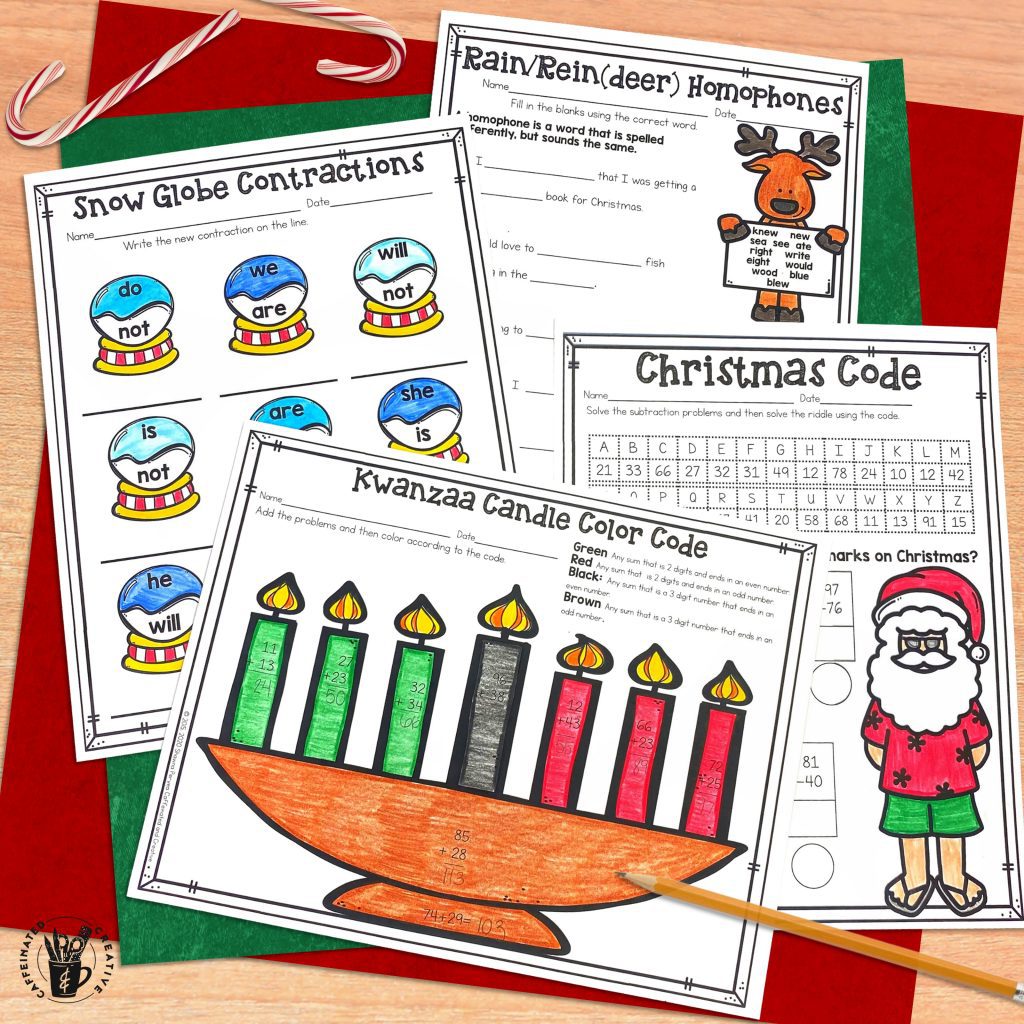 If you are looking for even more ideas and resources for December, check out the blog posts below! Many of the activities in this post are also available as centers! Have students practice skills in a fun hands on way!
More Seasonal Blog Posts