Disclosure: Links to items mentioned in this post are Amazon affiliate links, meaning if you make a purchase on Amazon after clicking on a link/photo, I get a reimbursement.
Christmas. That magical time of year. When twinkling lights adorn the neighborhood houses. When the joy of giving is spread around and there is that magical feeling is in the air. It is also that time of the year when your students, well face it, go a bit off their rocker. They can feel the winter break coming near and are usually running on 3,000 grams of sugar a day from all the goodies that happen. Read on for ideas for celebrating Christmas in the classroom.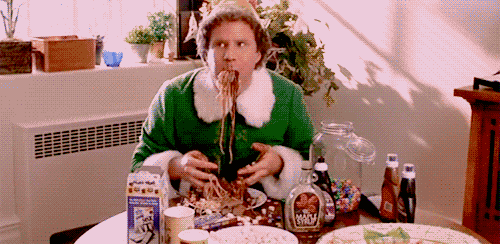 That magical time of year can be pretty stressful for teachers. You want your students to have fun, but not go all Lord of the Flies on you either. As the year goes on, it can become even more hectic. I mean, even after all that glorious winter break, the holidays( New Year, Valentine's Day, Chinese New Year, Groundhog's Day…etc.) still come in full force. Add in the fact that the 100th Peppermint Mocha Latte you've had this season is starting to lose its effect. Here are a few things I can tell you that worked wonders for me around his time of the year that can ease your sanity and stress!
Using the Elf On the Shelf
The Elf on the Shelf is like golden classroom management magic. Yes, this creepy, bendable elf is actually magical. How do I know? My class knew Chippy was watching them and their behavior, so despite the increasing antsiness with a class of 28 seven-year-olds, they were all on their best behavior that month.
It doesn't hurt to also revamp the classroom management system to make it holiday-themed. For example, one day the kids came in to find a letter from our Elf saying that the class library was a mess. I have never seen kids clean so quickly. The same can go for rewards. One day Chippy had hidden candy canes around the room because he saw the kids had been good the day before.
When Chippy made his appearance, so did this mailbox. We practiced writing letters by writing to Chippy and also used it to write letters to each other and staff to spread kindness.
Classroom Management During Christmas in the Classroom
This brings me to my next little tip. I know how hard it is for some classes around the holidays, and even though this should be a time of fun, students need to be held accountable for their actions. You don't have to completely alter your classroom management system, but it doesn't hurt to throw in a few more rewards related to the season.
Each teacher has a different thought on this, but I think class parties should be earned, even if they are going on school-wide. Talk to your co-workers and principal to see how you can help each other during this crazy time. One year students who didn't earn a party stayed with another teacher. They were still able to do some holiday-related things, but the bigger party aspects were revoked. I know it may make some teachers feel like a Grinch, but just because it's the holiday, doesn't mean the kids should misbehave.
As I have said before, changing the classroom management system a little bit to reflect the Christmas atmosphere can help. My lovely friend Miss Giraffe has an adorable Christmas Behavior Chart that is a fun and quick way to add some holiday decor into the classroom.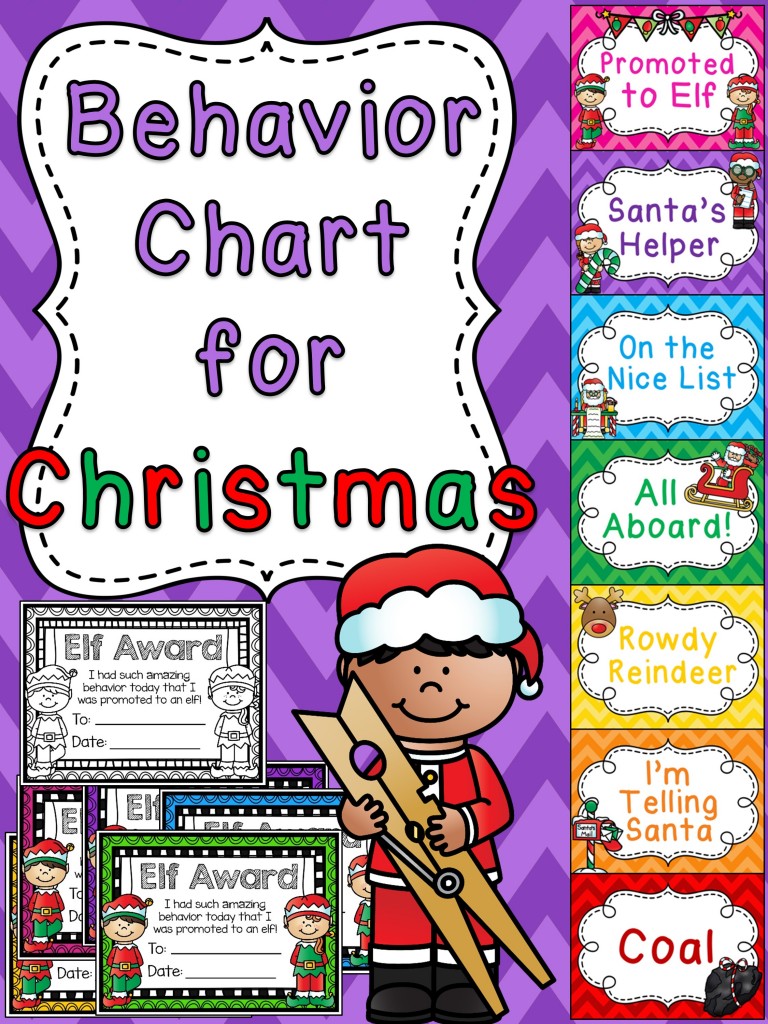 Tips and Ideas for Celebrating Christmas
Another fun way to incorporate Christmas into the classroom is by making simple changes. I loved adding Christmas lights in the classroom. Not only did it add to the magical feeling, but it was also actually very calming for after recess to come in and read under the Christmas lights.
One big tip I want to give new teachers, and maybe even veteran teachers. Find out about your students' traditions BEFORE planning parties, activities, etc. As a teacher, you will come across many different ethnicities, religions, etc. The fact is, not every student may celebrate Christmas and as a teacher, you need to be able to accept that sometimes you may have to change things around so a few students don't feel left out.
Usually, parents are good at working with the teacher and are willing to discuss what is acceptable for their kiddo to partake in. One year I asked about taking a class Christmas photo, and every parent said yes. I then made them into Christmas cards and they were a hit!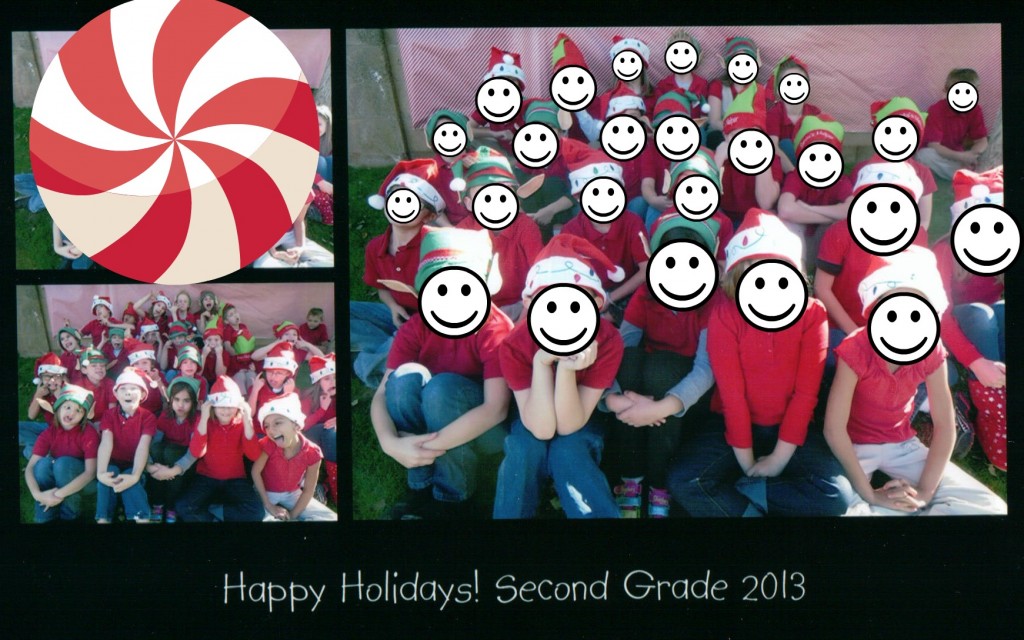 Either way, this is the time of the year to show your students you appreciate them! On a final note, USE THOSE Scholastic Book points! I stashed mine and was able to get the entire class books for one year.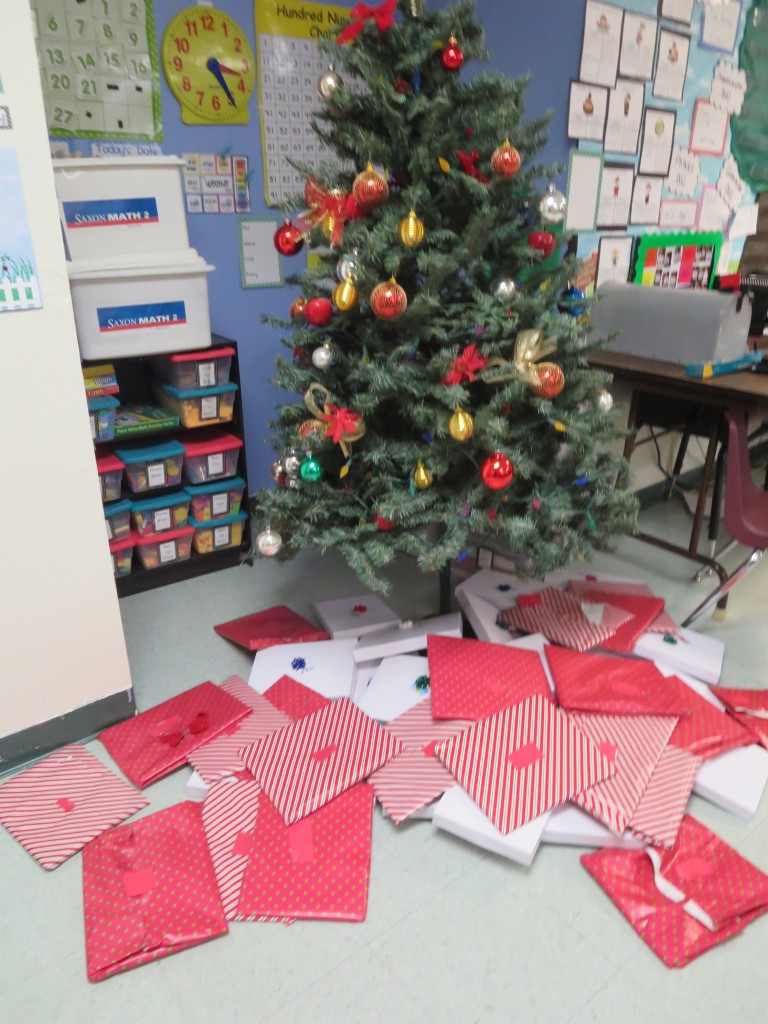 More Seasonal Blog Posts