If you are looking for interactive, fun, but still educational, ways to incorporate the holidays in your classroom? My December ELA and Math Centers are a fun way to practice many concepts. These centers were created for second graders, but can be used for superstar first graders or third graders who may be struggling. They can be done in small groups or independently. Some (such as the Build A Gingerbread House Math center) can be done as a class as long as enough copies are printed for the class.
Centers are a great way for students to review skills during the crazy month of December. I highly recommend printing my centers on cardstock and then laminating to ensure that they will last for years to come!
Math December Centers
Build a Gingerbread House is a fun activity that will look so good you may have to refrain from eating it. Each student will get to choose items they want to decorate a gingerbread house with. Each item has a different amount and the object is to add the totals of each item. Also included are the items needed to actually make their gingerbread houses! This can be used to practice repeated addition or multiplication.
Not only is this a fun math activity that can be used for different grades, but it can also become a fun bulletin board display!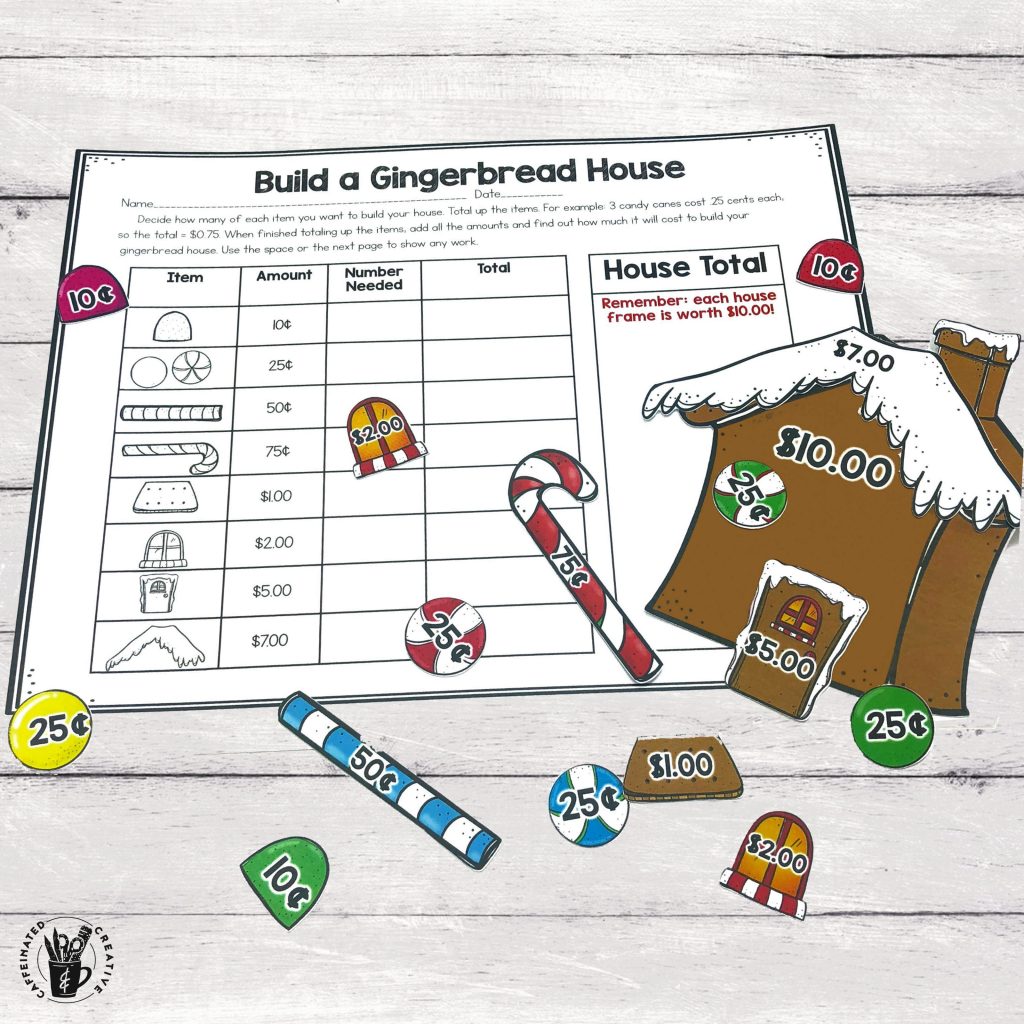 Present Input and Output is a center for kiddos to practice their mental math skills. The object of the activity is to match each present (that has two numbers on top, and two on the bottom) with the correct tag showing what was either added or subtracted. Some problems will require regrouping.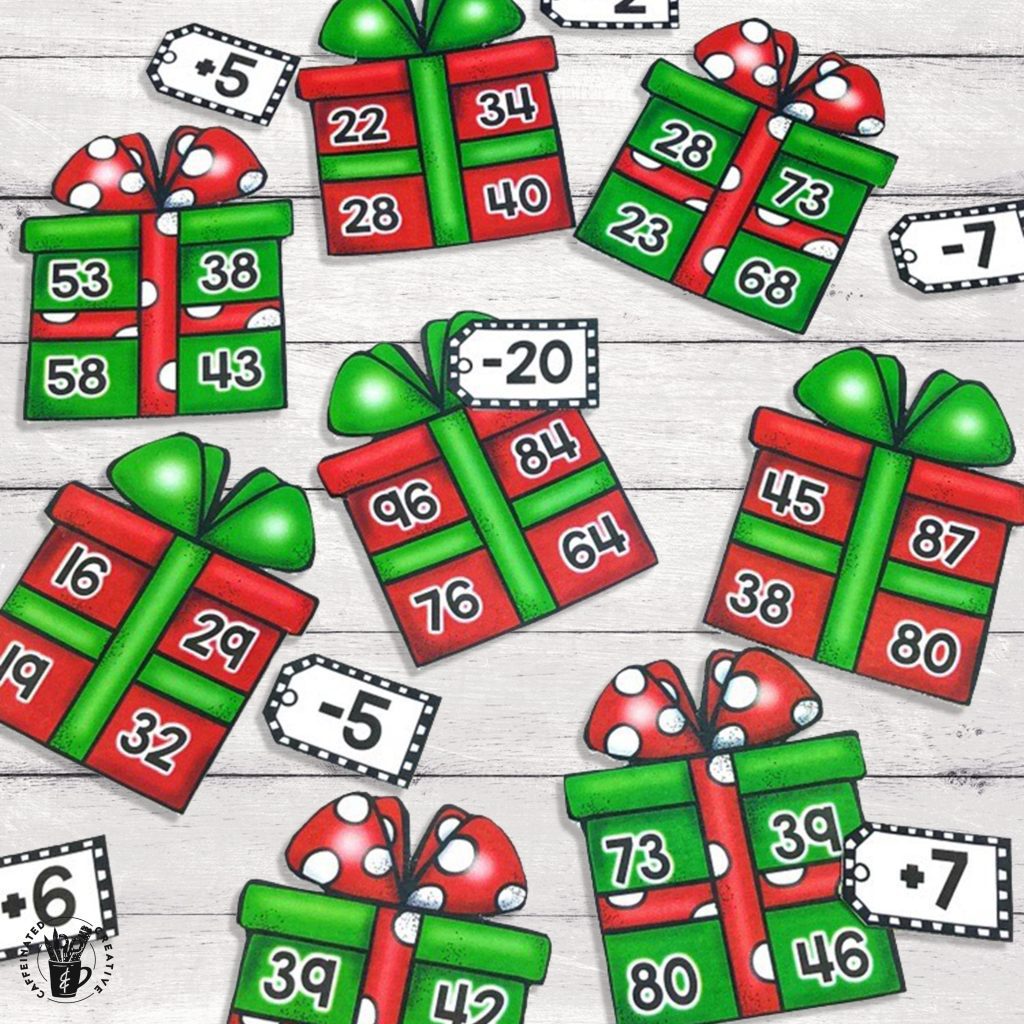 Christmas Cookie Time is a fun way for students to practice matching digital and analog time.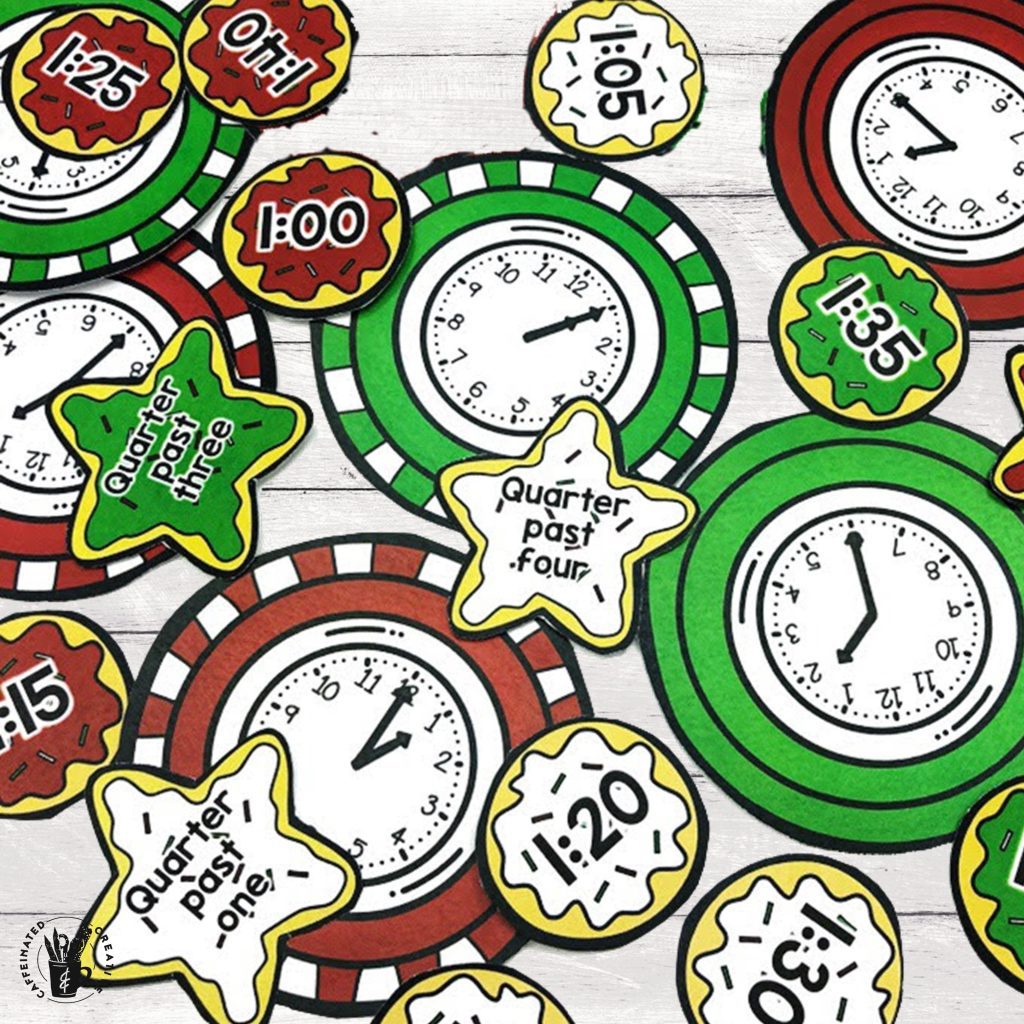 Toy Money Match Center is a fun math activity for students to practice matching coins and bills with the dollar value.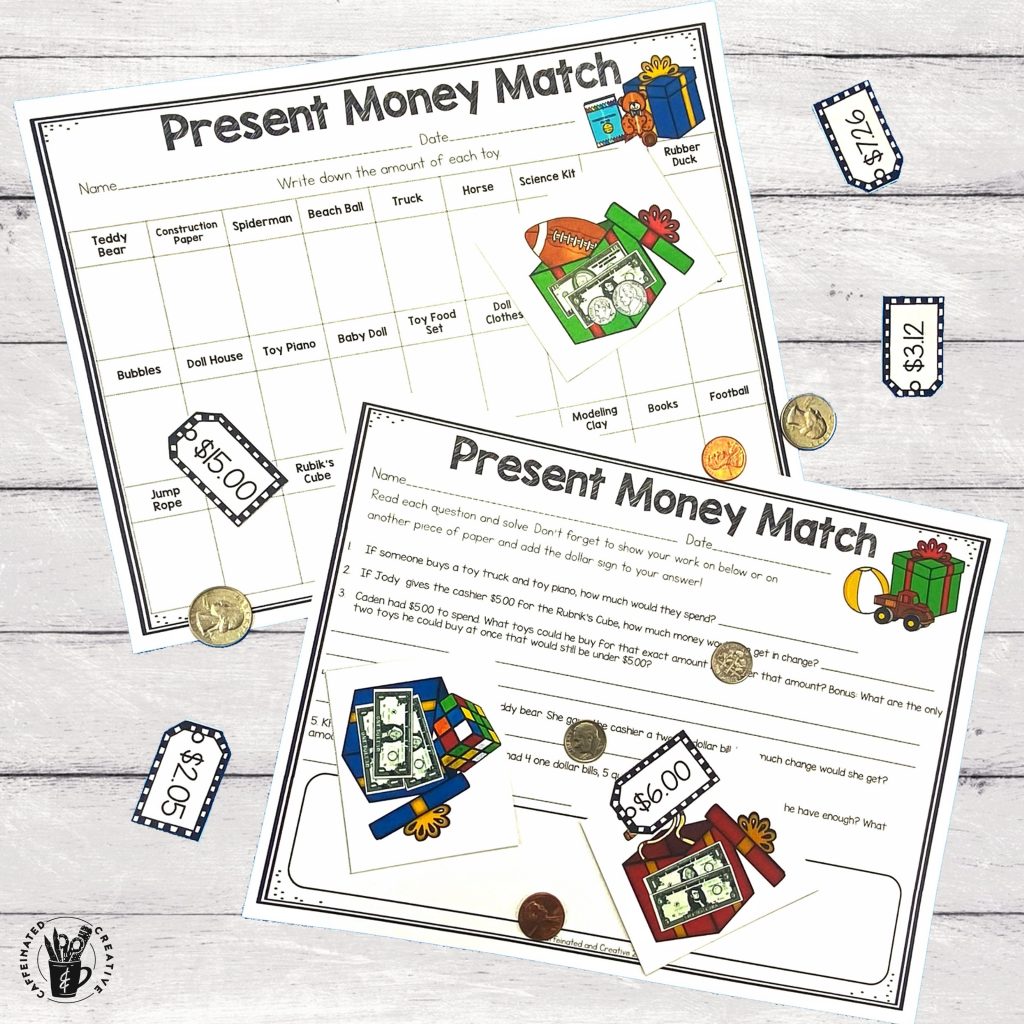 Stocking Synonyms and Antonyms Center is a fun way for students to practice their synonyms. The object of the game is to match each of the stockings with the correct fireplace.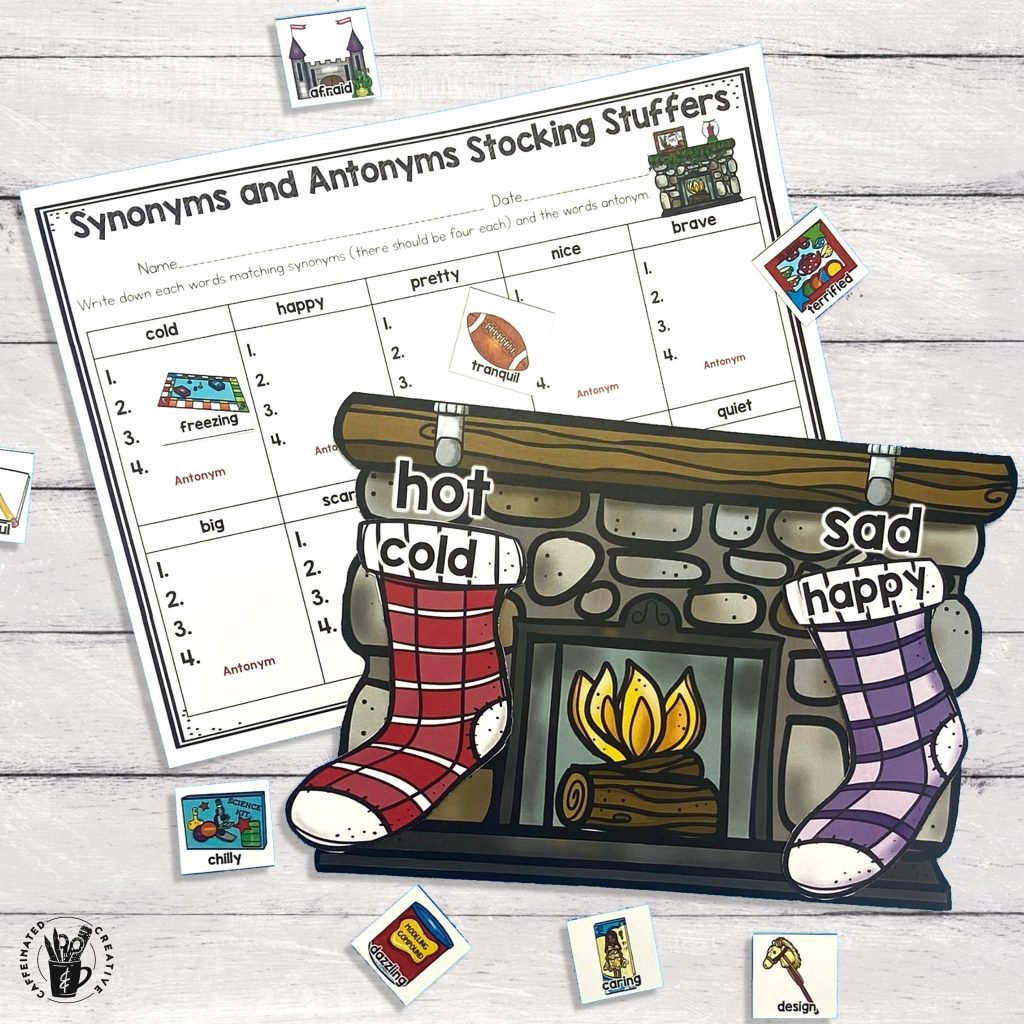 What could be more yummy than Christmas cookies? How about some Christmas cookie arrays? This activity is a fun way for kiddos to practice matching arrays and repeated addition.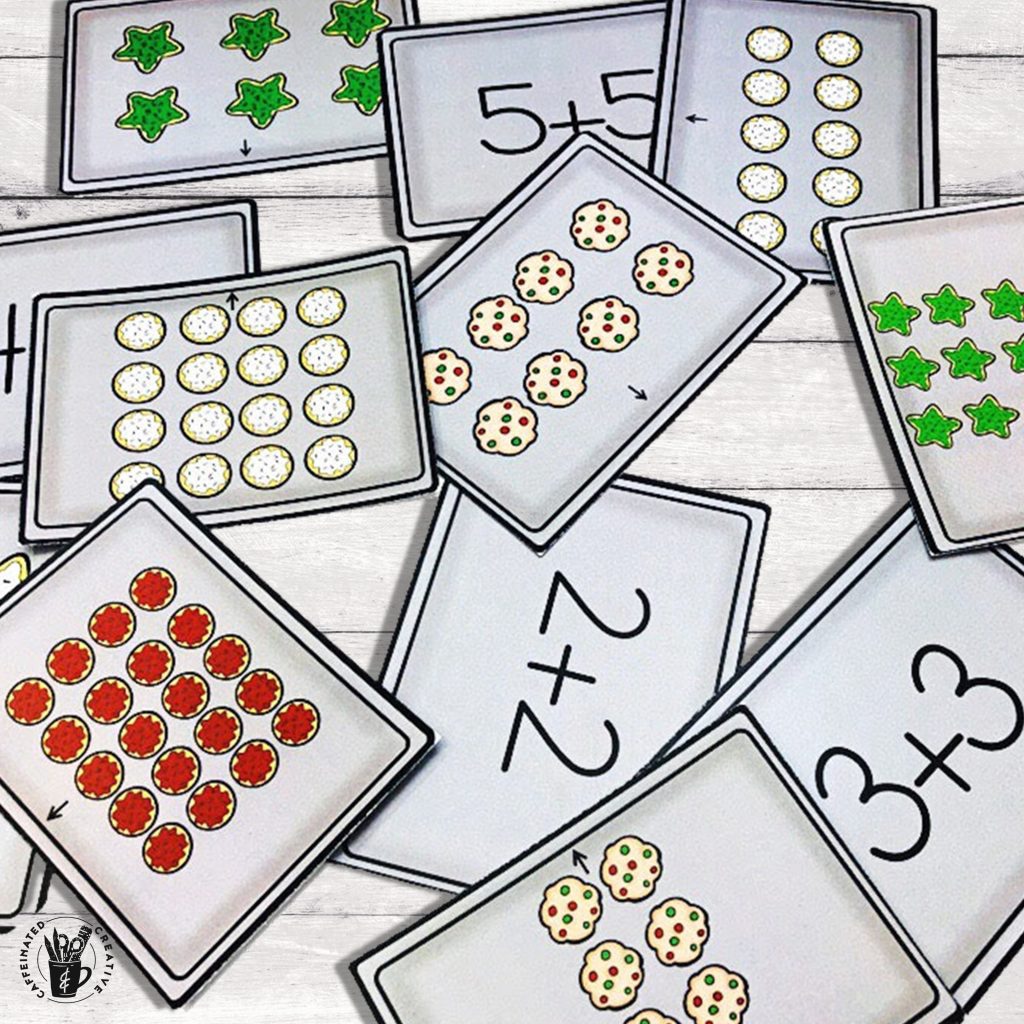 Peppermint Spinners is a fun and easy game for students to practice either adding or multiplying 2-digit numbers.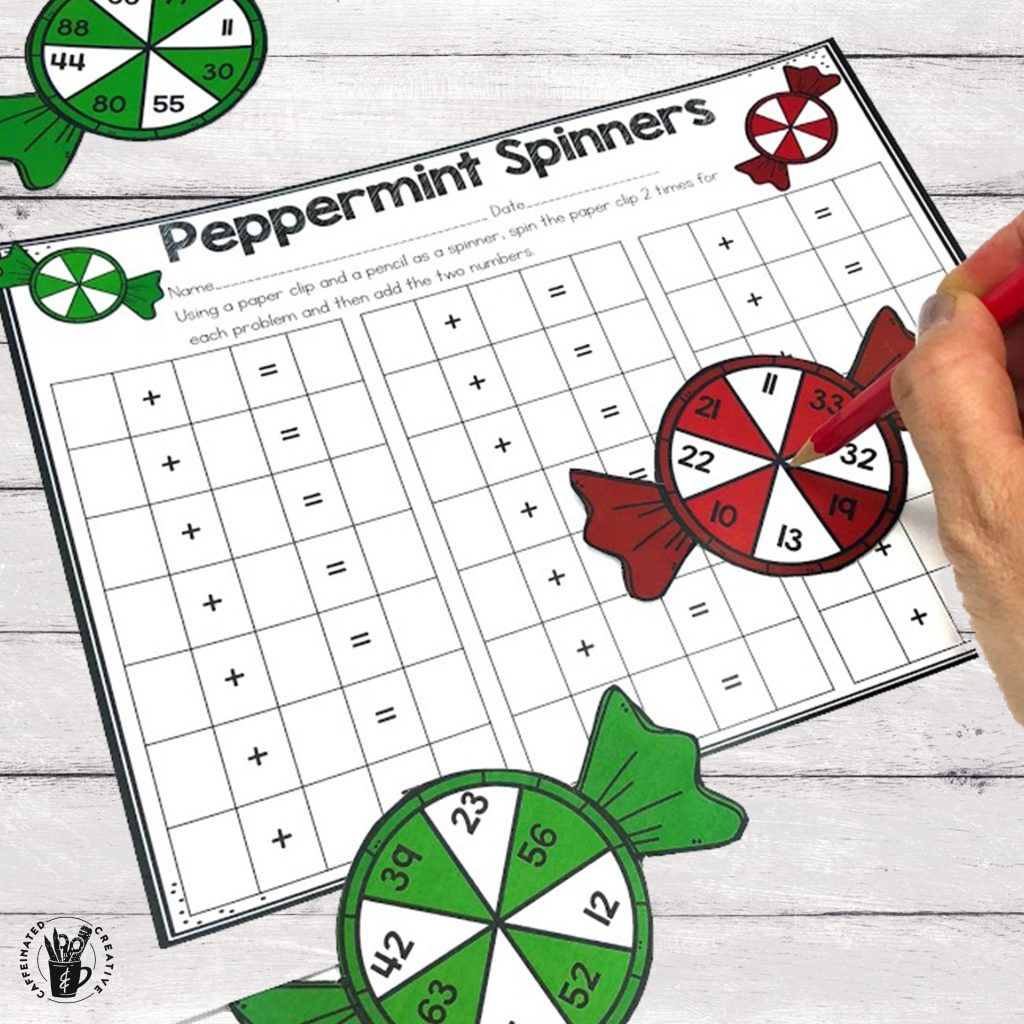 ELA December Centers
Nutcracker Nouns is a fun and easy activity for students to learn the different types of nouns. Included are common nouns, proper nouns, and pronouns.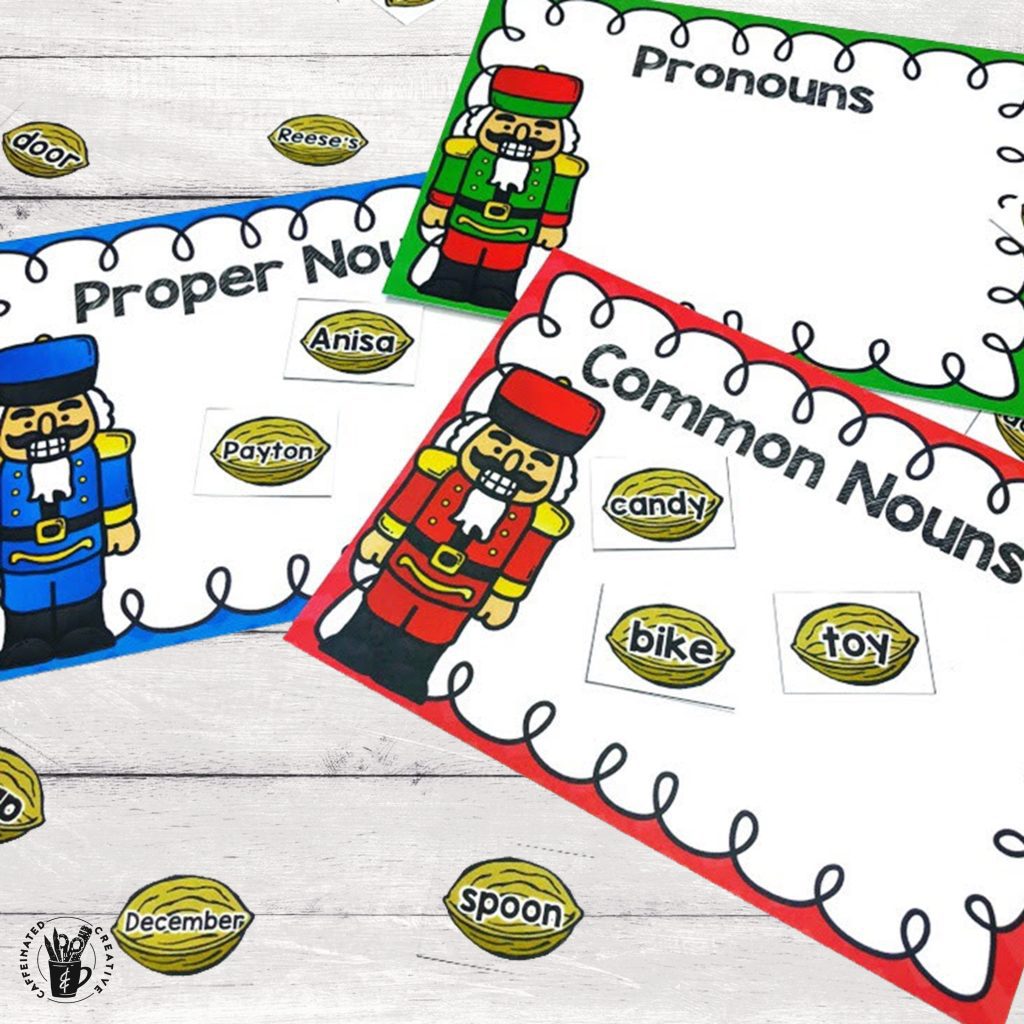 Snow Globe Contractions is a fun and easy game for students to learn contractions.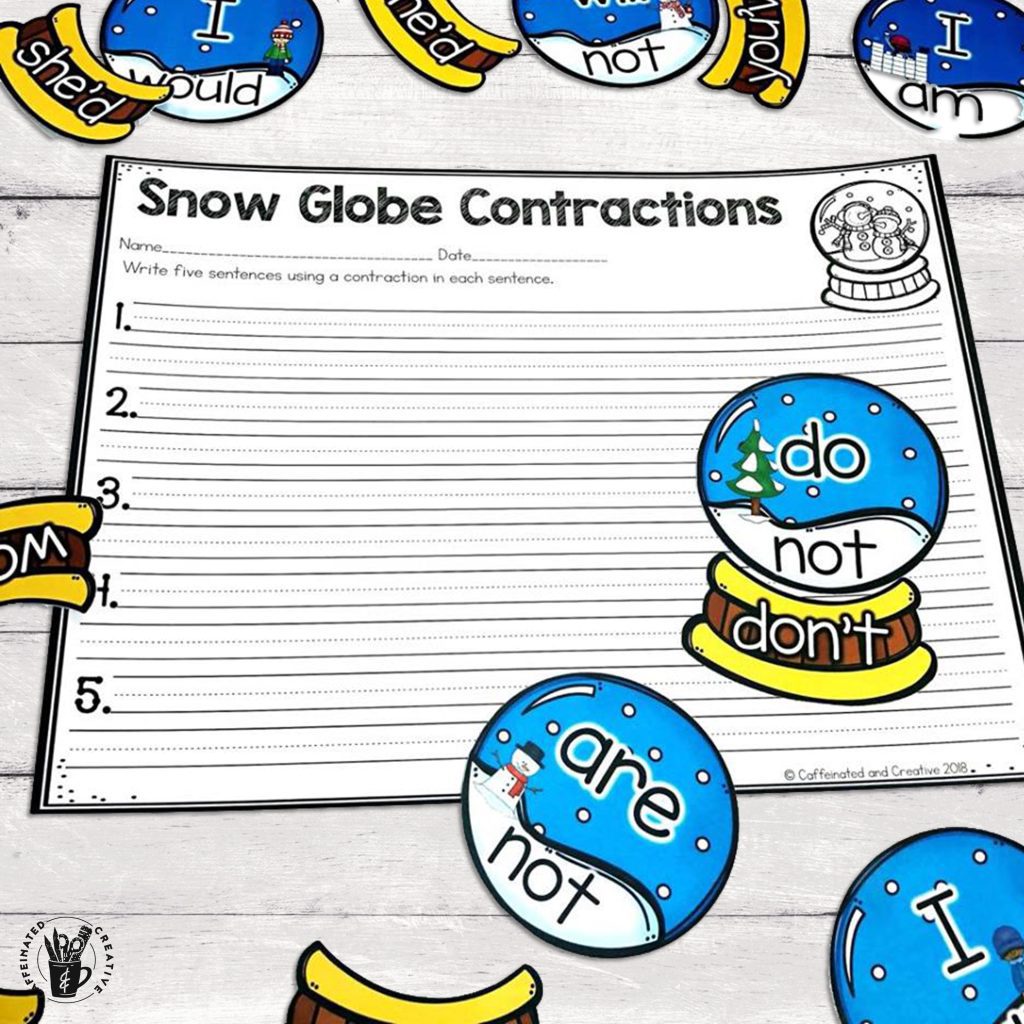 Present Punctuation is a fun center for students to practice sorting sentences by their correct ending punctuation and type of sentence it is! Great for Christmas time! Students will read each sentence then place it in or the sleigh with the correct ending punctuation. There are different sentence types for variety of grades. Comes with a recording sheet.
Dear Deer: A Homophone Matching Center is a fun center for students to match homophones by filling in the blanks in sentences! Students will read each sentence then fill in the blank with the correct homophone! Comes with 3 different sorting mats with reindeer homophones that come in puzzle format (where they match the background), no background format AND black and white. Each sorting mat comes with its own recording sheet and there is also a mass recording sheet for all three mats!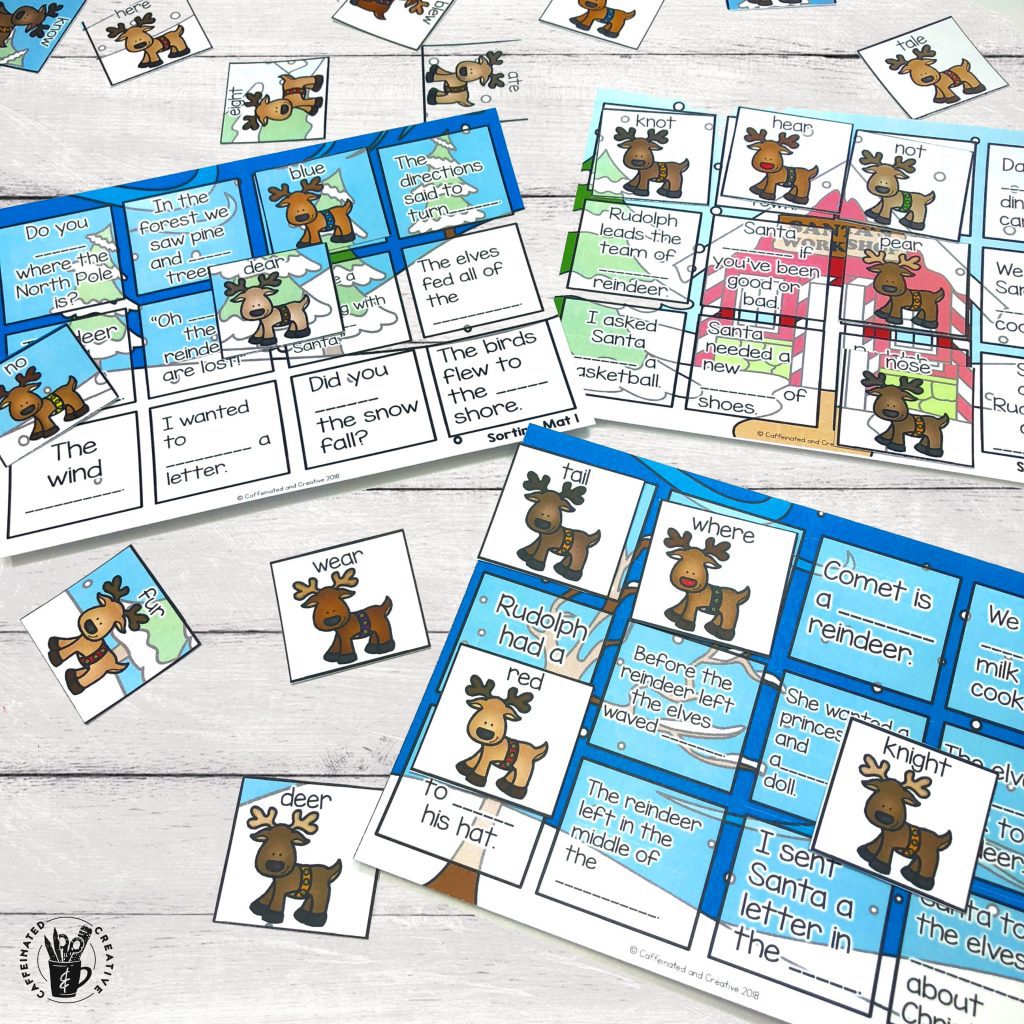 If you are wanting to save money and snag all these centers, head on over to grab the December Math and ELA Center Bundle!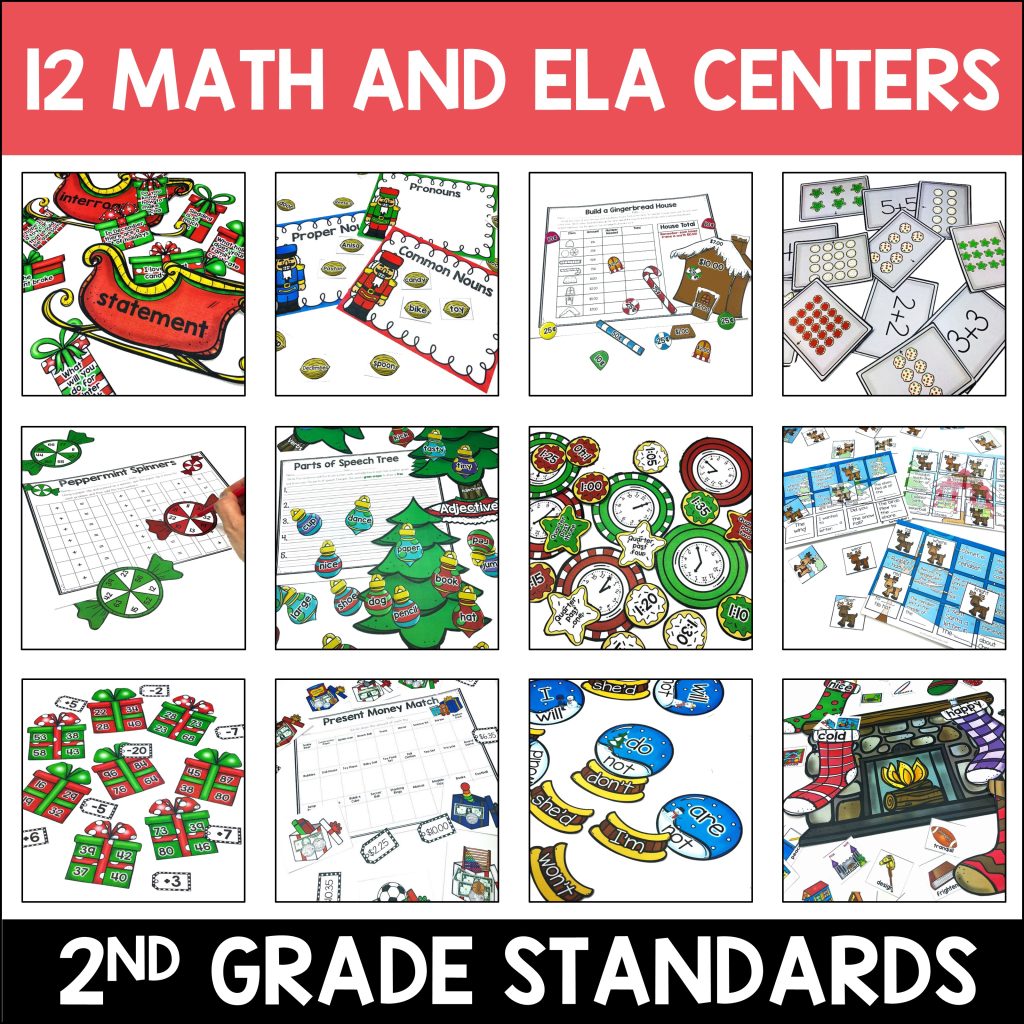 More Seasonal Blog Posts